2-Year-Old Dies Of Burns From Scalding Bath Water, Mother Charged
The mother of a 2-year-old who died after she was burnt by scalding water in a bathtub made her initial court appearance in Wisconsin on Thursday.
The prosecutors said the mother failed to seek medical help as she already had an open child protective services case with Milwaukee Child Protective Services and didn't want her daughter taken away again. Simmons was reunited with her child only in May.
Lisa Simmons, 41, cried and sobbed as the accusations against her were read Thursday, reported WDJT-TV affiliated to CBS. Simmons was charged Wednesday with first-degree reckless homicide and child neglect which resulted in the death of her daughter, Zayanna.
Milwaukee Police responded to the incident near 74th and Carmen first on Sunday afternoon after Simmons called the police and said her daughter was not breathing, had stiff legs and appeared blue in color. The paramedics who arrived at the scene declared the baby dead.
Initially, Simmons told police she woke up in the afternoon to get something to drink and found the baby unresponsive. She said Zayanna and her other children were asleep because they'd slept close to 3 a.m. local time (4 a.m. EDT), adding that Zayanna was recently diagnosed with hand, foot and mouth disease, and was running a high fever for the past three days.
Simmons later told police her daughter suffered from chemical burns in her diaper due to chemicals from a bug bomb, according to a criminal complaint. A bug bomb is a pesticide product which contains aerosol propellants that release the contents in one go to fumigate an area and clear it of pests. She said she kept the diaper close to the bug bomb.
According to the complaint, "upon removing Zayanna Simmons' clothes and diaper, (a detective) observed Zayanna Simmons had severe burns to the buttocks, lower back, and upper thighs," thus conflicting Simmons' account.
Later, the woman admitted that the burns were from when she put her daughter in a tub of hot water on Sept. 20. According to reports, Simmons only realized the temperature of the water was scalding hot when the water splashed on her about a minute after she kept the toddler in the water.
Upon investigation, detectives found her statement to be partially false.
"The hot water temperature testing reveals that Zayanna would have been held in the hot water for multiple minutes, far beyond what the defendant has admitted to, or the substance had to reach a much higher temperature (meaning a different substance and/or mechanism was used to inflict the burn," the complaint said according to a report in FOX Carolina.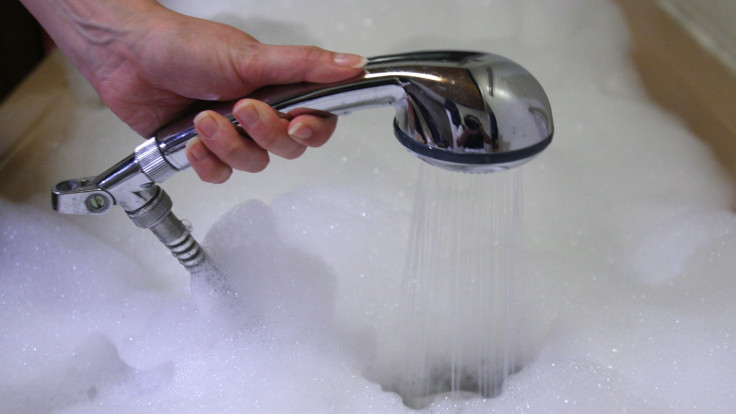 At the court appearance on Thursday, the judge ordered Simmons to wear a GPS monitoring device. A no-contact order with her other children, unless supervised by the Wisconsin Department of Children and Families, was also issued.
A bail was set for her at $100,000 cash and she will have to appear again in court on Oct. 5 for her preliminary hearing.
© Copyright IBTimes 2023. All rights reserved.