2013 New York Auto Show: Subaru Presents Its WRX Concept, Hinting At Things To Come For Its Turbocharged Impreza [PHOTOS]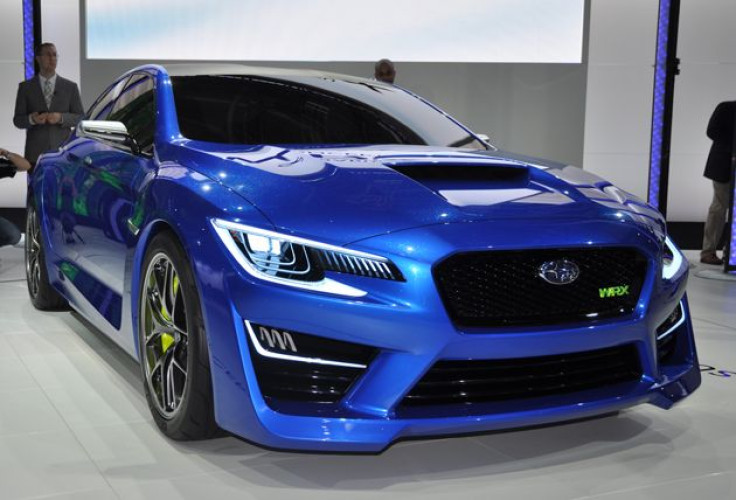 Subaru of America, Inc., presented at the 2013 New York Auto Show a hint of where the company's design themes are headed with its WRX turbocharged concept vehicle.
Lower, sleeker and wider, the concept of the future performance version of the Impreza is flexing its muscles, at least in its outward appearance. The company has not provided many details about what's in stores under the hood, which has received a bulge that hints at accommodating a new turbocharged engine.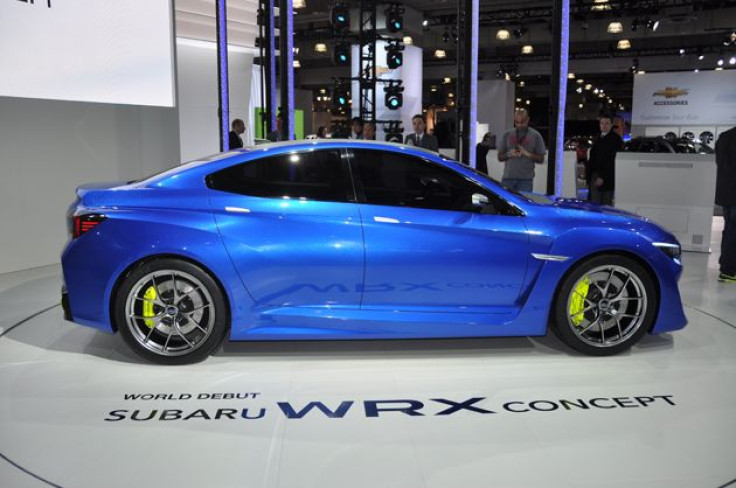 What is immediately striking about the vehicle is the carbon-fiber roof, which is not simply a slick design feature but also a way to reduce the car top weight and lower its center of gravity. The front-end has stylized air intakes to help the engine breathe, while the massive exhaust pipes -- along with the arches accommodating 20-inch wheels holding 245-section Dunlop tires -- hint that the next WRX is going to have a considerable upgrade to performance.
The WRX showing in New York has the tinted-out windows that typifies an early-concept car with an unfinished interior, so considerable changes could occur before the car is ready for the market.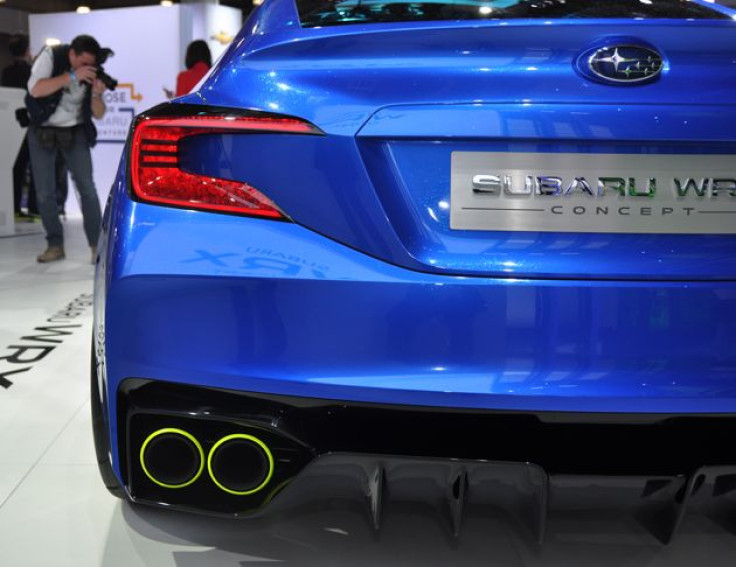 The current Impreza WRX has a 2.5 liter engine with 265 horsepower (305 hp in the STI edition). With all the add-ons, the MSRP approaches $40,000.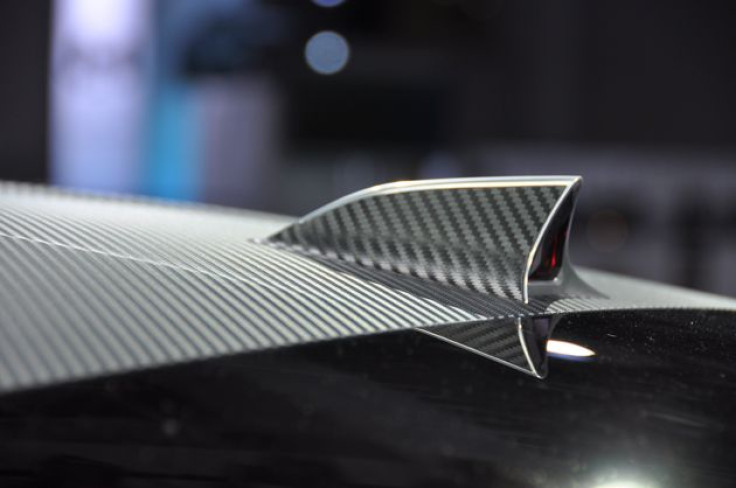 © Copyright IBTimes 2023. All rights reserved.