2013 Paris Air Show: $100B In Orders By Day Three; Boeing Wins Ryanair Business For 737s; Airbus Cinches Deals With Air France-KLM And SriLankan Airlines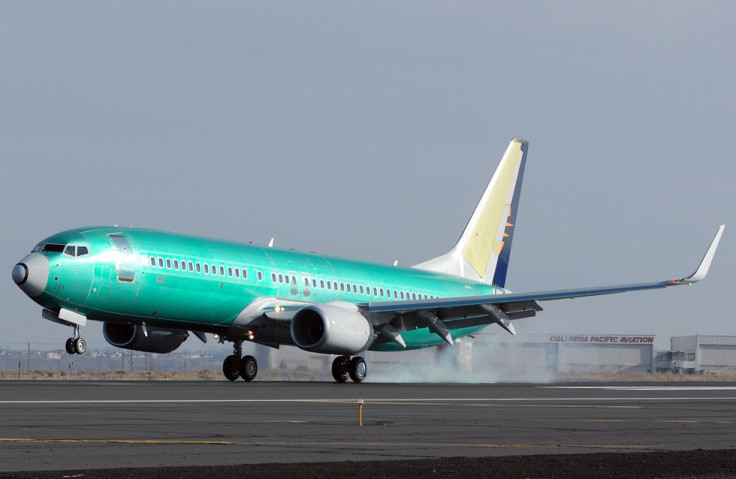 Day three of the 2013 Paris Air Show saw more than $25 billion in aircraft orders for The Boeing Company (NYSE:BA) and Airbus (EPA:EAD) on Wednesday, pushing total orders over the $100 billion mark with four days to go before the end of the expo.
The biggest commitment reported on Wednesday came from Dublin-based discount regional carrier Ryanair Holdings plc (Nasdaq:RYAAY) for 175 Boeing 737-800s worth $15.6 billion.
Airbus saw the second-largest order, from Air France-KLM (EPA:AF), for 25 of its A350-900s, the company's answer to Boeing's new carbon-composite Dreamliners, in a $7.2 billion deal that includes an option for 25 additional jets.
Other deals announced Wednesday include:
- SriLankan Airlines, the National Airline of Sri Lanka, ordered six Airbus A330-300s with an option to add four A350-900s in a $2.6 billion deal.
- CIT Group Inc. (NYSE:CIT), a New York-based holding company involved in leasing in the aerospace industry, placed an order for 30 737 MAX 8s for an undisclosed amount.
- Oman Air ordered five Boeing Next-Generation 737-900ER airplanes in a $327 million deal.
- Czech Republic-based Travel Service ordered three 737 MAX 8s to add to its fleet of 28 Boeing 737s.
According to flightglobal.com's latest tally,662 planes have been ordered and 392 have been reserved as options. The Embraer E-Jet E2, made by Brazilian aircraft maker Embraer SA (NYSE:ERJ), leads the pack in order volume while British carrier easyJet PLC (LON:EZJ) has been the top buyer. Between the world's top two manufacturers, Airbus is leading in overall volume and in narrow-body jets while Boeing is dominating the business for long-haul wide-bodied jets.
© Copyright IBTimes 2023. All rights reserved.