2013 Sequester Cuts Reach The Pentagon's Civilian Employees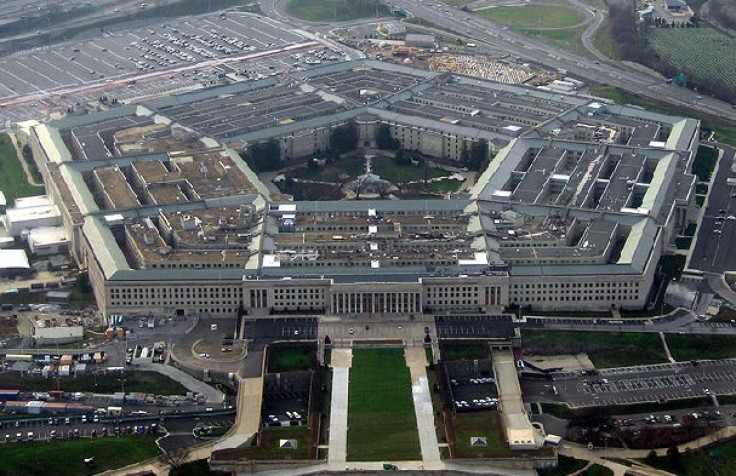 The 2013 sequester that Congress failed to prevent earlier this year is now affecting the Department of Defense today, with approximately 85 percent of its civilian workforce worldwide starting furloughs today. The unpaid day off is the first of 11 and affects more than 650,000 employees.
Over the weekend, Pentagon Press Secretary George Little told the Associated Press that Defense Secretary Chuck Hagel will update lawmakers with details of how the automatic across-the-board spending cuts will affect the department. Delayed in January, the sequestration law took effect in March, when the so-called "fiscal cliff" negotiations in Congress ended in a stalemate. House Republicans accepted a deal with the Obama administration in January that included hundreds of billions in tax hikes for higher-income earners balanced by a promise to cut spending later. However, both sides were trapped in unproductive discussions, no agreement on spending cuts came, and the automatic sequestration cuts took effect.
DOD employees were originally facing 22 days of furloughs, but Congress gave the department some spending flexibility in April that reduced the number of unpaid days. This is expected to save the military at least $1.8 billion, but it's sure to cause some operational snags that could range from unanswered phone calls and emails to more serious effects.
"There's going to be perhaps some degradation of mission across the department because of reduced work schedules for 650,000 employees," Little told the AP. "We knew that going in, and we knew that would be a problem, and we've tried to take steps to ensure that top-priority missions across the department aren't disproportionately affected."
© Copyright IBTimes 2023. All rights reserved.