2015's Safest Cars: Despite Record Number Of Recalls, Insurance Group IIHS Saw A Huge Jump In Top Safety Picks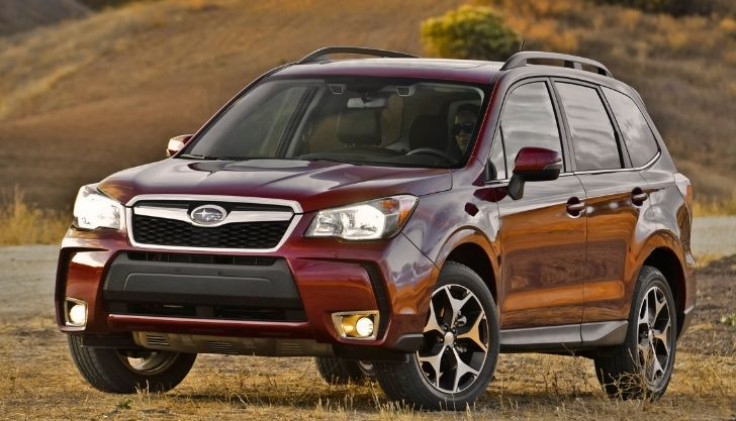 More passenger cars and light trucks have been recalled this year in the U.S. than ever before, but the insurance industry's tally of safest cars has also jumped -- by a lot. According to a report released Tuesday by the Insurance Institute for Highway Safety (IIHS), 82 percent more vehicles earned the group's highest rating for protecting occupants in crashes in this model year than last year.
Automakers this year have recalled more than 60 million cars, but the IIHS also says the number of 2015 model-year vehicles that earned its highest rating jumped to 71 from 39 last year.
"Consumers who want both crash prevention technology and the latest in occupant protection have a fair number of vehicles to choose from," IIHS President Adrian Lund said in announcing the findings. The IIHS conducts crash safety tests that are often used along with federal tests to determine the safest cars in the marketplace.
The biggest advancement that has improved vehicle safety this year has been front-end collision warnings and automatic braking that assist drivers in preventing one of the most common forms of collision, the front-to-rear crash. The IIHS says automakers should continue to improve these features and introduce them in more vehicles, eventually adding them as standard equipment.
Forward-collision technology has begun to trickle down into the market for mass-produced automobiles as options. The Ford Fusion, Honda Accord and Subaru Outback all offer the technology as add-ons.
The IIHS gave its "Top Safety Pick+" designation to Subaru's Outback, Legacy and Forester, as well as Nissan's luxury Infiniti Q50, in front-crash prevention. Here's the full list of the safest 2015 model-year cars when they're equipped with frontal-collision-avoidance features. These vehicles received the "superior" ranking from the IIHS. Notice the absence of midsized SUVs and minivans:
Small Cars
Toyota Prius
Mazda 3
Midsized Cars
Subaru Outback
Subaru Legacy
Midsized Luxury Cars
Infiniti Q50
Volvo S60
Large Luxury Cars
Volvo S80
Small SUVs
Subaru Forester
Midsized Luxury SUVs
Volvo XC60
Mercedes-Benz M-Class
For vehicles to earn the IIHS' top safety score, they must achieve good ratings for roof strength, head restraint and the organization's moderate overlap front collision – when cars are subjected to partial front-end collisions that are better at determining structural integrity than full-width collisions.
Safety improvements aside, most of the year's auto-safety news has involved hundreds of safety recalls in the U.S. covering over 60 million vehicles. General Motors is responsible for nearly half of these as it struggles with a quality issue centered around flaws in its ignition systems in millions of older sedans. About 2.6 million of these flawed vehicles have an ignition-switch problem linked to at least 42 deaths in the United States.
Explosive air bag inflators made by Takata Corp. have led to recalls of at least 11.4 million vehicles in the United States, including Honda's announcement that nearly 5.4 million of its cars need to be fixed for the flaw, which causes air bags to deploy with such force they spray metal fragments into the faces of drivers. Toyota, BMW, Ford and Fiat-Chrysler, Mazda and Nissan have recalled hundreds of thousands of vehicles apiece because of the faulty air bag component.

Read the full IIHS report here.
© Copyright IBTimes 2023. All rights reserved.