2019 iPhone Rumor: Apple To Focus On AR By Including Rear 3D Sensing Cameras
Apple is taking augmented reality seriously and rumors are already circulating that the company is making its own pair of AR glasses. Apple has also invested heavily in bringing AR to iPhones and in 2019 it looks like the technology will be seeing huge advancements.
According to a research note written by analysts from Barclays, Apple is working alongside its partners to bring "world-facing" 3D sensing features to the iPhone's rear-facing cameras. This 3D sensing feature will be similar to how the TrueDepth camera system works on the iPhone X. Supply chain sources claim that development is still ongoing but Apple wants to bring this AR feature to its 2019 iPhones, according to AppleInsider.
It's expected that Apple will use a "tweaked" version of the TrueDepth sensor for the rear-facing cameras on its future iPhone. This TrueDepth sensor may also use time-of-flight (TOF) calculations to gather data on depth and distance. TOF is typically used on cameras or sensors to measure how long a light is able to travel to and from objects.
To put it in simpler terms, Apple wants its 2019 iPhones to have 3D sensing camera/s on its back so it will allow users to scan their surroundings in 3D, as pointed out by Ubergizmo. This is somewhat similar to how Animojis work on the iPhone X. The TrueDepth camera system on the iPhone X is able to scan the user's face and replicate it on a 3D animated emoji. In theory, if Apple is able to bring 3D sensing cameras on the back of iPhones, users will also be able to make Animojis using the rear-facing camera.
Outside Animojis, rear-facing 3D sensing cameras could also vastly improve AR experiences on future iPhones. The technology could help in detecting surfaces to project AR elements. It could also improve tracking real-life environments and make AR experiences more immersive.
Barclays also believes that Apple "remains committed" to bringing AR to other devices beyond the iPhone. This is also why it's expected that Apple will start opening up ARKit more widely once the tech giant is able to expand the availability of the TrueDepth camera system across its hardware line.
Of course, these are all just planned for 2019 iPhones and beyond and Apple's plans could still change. But what remains true is the company's ambition in securing a strong foothold in the augmented reality market.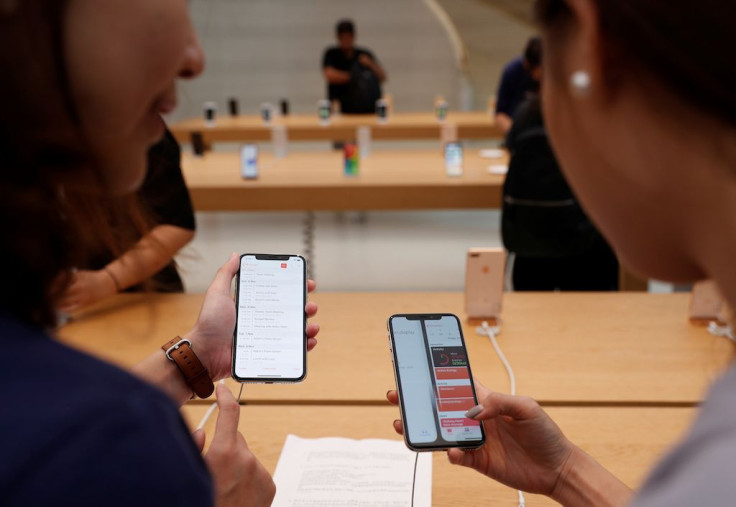 © Copyright IBTimes 2022. All rights reserved.
FOLLOW MORE IBT NEWS ON THE BELOW CHANNELS