2019 Mac Pro Rumors: Refurbished Models Prices Slashed But Still Far From Reach
KEY POINTS
Apple Refurbished Mac Pros hardly sees prices slashed
Mac Pro sales unlikely to spike
Refurbished 2019 Mac Pro likely to draw interest from professionals
With most prioritizing their needs than getting a gadget or computer, tech companies are more likely to try and bring prices down for consumers to at least consider getting one. And while that is expected on select items, it appears the Cupertino company is nowhere near to offering their 2019 Mac Pros in the market for chump change.
Apple has gotten an interesting lot of refurbished Mac Pro models which are priced heftily. And while most expected the price to drop dramatically, the new prices of the refurbished models are far from drawing any attention. But then again, some may still bite with price cuts ranging from roughly $1,000 to $4,000, depending on the configuration and unit being targeted, Slash Gear reported.
Some of the refurbished 2019 Mac Pro units can be viewed at Apple's online store. The cheapest one to get would be the one with the base configuration that runs roughly costs $5,349. This is the model that has an 8-core 3.5 GHz Intel Xeon W CPU, an AMD Radeon Pro 580X GPU and 48 GB of RAM. This unit originally costs $6,299, Mac Rumors reported.
For those who want to spend big, the top of the line is the Mac Pro that runs on a 16-core model backed by 192 GB of RAM. It comes with a pair of Radeon Pro Vega II Duo graphics card, 8 TB of storage and an Afterburner card. The tweaked price is at $22,439, $4,000 cheaper than a brand new model.
Professionals who are looking to invest in a new Mac Pro are expected to consider these refurbished models to get some savings. While that could be an understatement considering the price slashes are hardly significant, every penny counts these days. Also, it may be best to add the AppleCare+ before purchasing one since this is a hefty investment. All units automatically come with Apple's guarantee of a thorough inspection, cleaning, and repairs.
With the world dealing with much better things, getting a Mac Pro at this point is unlikely to prosper. There are far better things to worry about right now with most worried about having enough food and supplies while quarantined at homes due to the COVID-19 pandemic.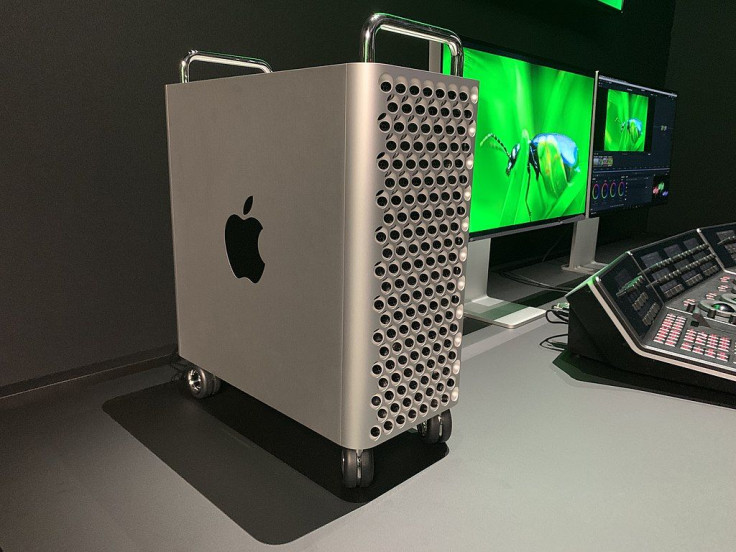 © Copyright IBTimes 2023. All rights reserved.
FOLLOW MORE IBT NEWS ON THE BELOW CHANNELS