2020 Store Closures: A Complete List Of Stores Closing Next Year
In 2019, a significant number of retailers made the decision to close stores, with more than 9,000 locations reportedly shutting down throughout the year. For 2020, there is also expected that there will also be another round of store closures with some of these closures having been already announced by retailers. Here's a look at all the stores that shoppers will have to say goodbye to in 2020 as they close down during the year.
A.C. Moore
Arts and crafts retailer A.C. Moore announced that it was closing more than 145 locations in 2020 with up to 40 locations turned into Michaels stores – another arts and crafts retailer. The closures are expected early in the year. The decision to close the locations was made after the company said it became too difficult "to operate and compete on a national level."
Bed Bath & Beyond
Struggling home goods retailer Bed Bath & Beyond will close up to 60 stores in 2020. A total of 40 of the locations will be shuttered by March 2020, with the other 20 locations making up buybuy Baby, and Cost Plus World Market stores, MoneyWise said. The retailer reportedly had more than 1,500 stores in the U.S. and Canada under all its brands as of August 2019.
Chico's
Chico's has announced that it will be closing up to 250 stores in 2020. But this does not mark the end for the retailer that has more than 1,200 locations in the U.S. and Canada. The company has partnered up with Amazon, ShopRunner, and QVC to continue to service its customers with its sophisticated clothing, accessories and intimate apparel, the news outlet said.
Christopher & Banks
Christopher & Banks will also close up to 40 stores by the end of next year, after a reported loss of $8.8 million in 2018. Despite the decrease in brick-and-mortar sales, the retailer saw its online sales increase by almost 11%, causing it to realign its focus to e-commerce orders.
CVS
Even CVS has not been able to escape the retail apocalypse as it too will close 22 stores next year. The drugstore and pharmacy retailer closed more stores in 2019 and still will have about 9,900 locations remaining. However, the company is shifting its focus to health services, reportedly offering 1,100 health clinic locations to date.
Gap
Gap will also be closing stores in 2020 as it has announced that up to 230 locations will be closed throughout the next year. The company said that it will further shrink its portfolio with smaller-sized stores after seeing its sales decline 5% after the 2018 holiday season, the news outlet said.
Kmart
Likes its Sears counterpart, Kmart has not been immune to store closure as it has announced that 45 locations will close in 2020. Kmart felt the effects of Sears 2018 bankruptcy after merging with the company in 2004 and has seen many of its stores close for good over the years. After the closures at Sears and Kmart occur next year, only 182 stores will remain under its new owner Transformco, the news outlet said.
Lord & Taylor
Lord & Taylor will close two more stores in 2020 after closing its flagship store in New York City in 2019. The stores impacted by the closures include a location in Virginia at Tysons Corner Center and In New York at Palisades Center, according to MoneyWise. Lord & Taylor was also recently purchased by Le Tote.
Macy's
Macy's will close one additional store in 2020 at its downtown Seattle location. The store was downsized over the years from eight stories to two and will meet its demise finally in February.
New York & Co.
Another retailer to fall by the wayside is New York & Co. – owned by parent company RTW Retailwinds. The company is closing 27 stores in 2020, including 19 New York & Company locations, four Fashion to Figure stores, and four New York & Co. outlets. The retailer saw its sales dip after a disappointing Thanksgiving holiday shopping season, the news outlet said.
Office Depot
Office supply retailer Office Depot said it will close up to 90 stores by 2021 as it focuses its attention on business-to-business services. The company closed 55 locations in 2018 and the closures will include its OfficeMax stores as well.
Pier 1 Imports
Another retailer that is struggling to gain a foothold in 2020 is Pier 1 Imports. The company announced that it will close at least four stores next year after closing 70 locations in 2019. Pier 1 Imports did say that another 70 stores could be closed going forward as it continues to review its store portfolio. The company still has about 950 stores throughout the U.S. and Canada.
Sears
Sears is undergoing a series of closures with the as many as 51 stores being closed within the next year. Sears filed bankruptcy in October 2018, emerging from Chapter 11 the next year. Yet, the retailer continues to struggle and said it will shut dozens of stores by February.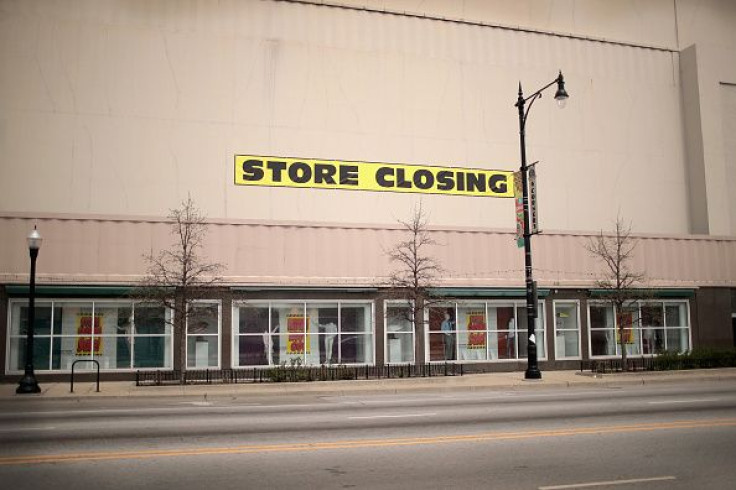 © Copyright IBTimes 2023. All rights reserved.