22,000 Pounds Of Chili Recalled For Possibly Containing 'Plastic Material'
KEY POINTS
The product was bought by the USDA Foods for the National School Lunch Program
It was sent to distributors in six states including California and New York
The products "may be in school freezers or refrigerators," as per FSIS
More than 22,000 pounds of ready-to-eat chili product is being recalled because they may be contaminated with "extraneous material," specifically plastic.
J.T.M. Provisions Company learned of the problem through a customer report, according to the announcement from the U.S. Department of Agriculture's (USDA) Food Safety and Inspection Service (FSIS) on Sunday. The customer reportedly complained of "semi-rigid white plastic material" in the frozen, ready-to-eat chili with beans product.
There aren't many details about the characteristics of the potential contaminant. However, meat and poultry products that contain foreign materials are considered to be "adulterated" regardless of the contaminant's physical characteristics like its size or shape, the FSIS noted. This is in line with the Federal Meat Inspection Act (FMIA) and Poultry Products Inspection Act (PPIA).
"Contamination can occur at any point along the food production chain — during production, processing, distribution or preparation," the agency explained.
So far, there have been no reports of adverse reactions from consuming the product. However, those who may have concerns about an injury or illness are being advised to contact a health care provider.
The recall affects the frozen, ready-to-eat "CP5309 CHILI WITH BEANS," which come in 30-pound cases that contain six 5-pound bags, according to the FSIS announcement. The lot code "23058" is printed on the bag. It's also printed on the box, together with the date of when they were produced (Feb. 27, 2023).
The establishment number "EST. 1917" can be located inside the USDA mark of inspection on the case. Photos of how these would appear on the box and bag are available here.
In total, some 22,530 pounds of product are affected by the recall.
USDA Foods bought these products for the National School Lunch Program, the agency said. They were shipped to distributors in six states, namely California, Massachusetts, New York, Pennsylvania, New Jersey and Wisconsin.
"FSIS is concerned that some product may be in school freezers or refrigerators," the agency noted in the announcement. "School nutrition professionals who have purchased these products are urged not to prepare or consume them. These products should be thrown away or returned to the place of purchase."
Those with questions may contact the company at 513-367-4900. On the other hand, those who have questions about food safety may also contact the USDA Meat and Poultry Hotline at 888-674-6854.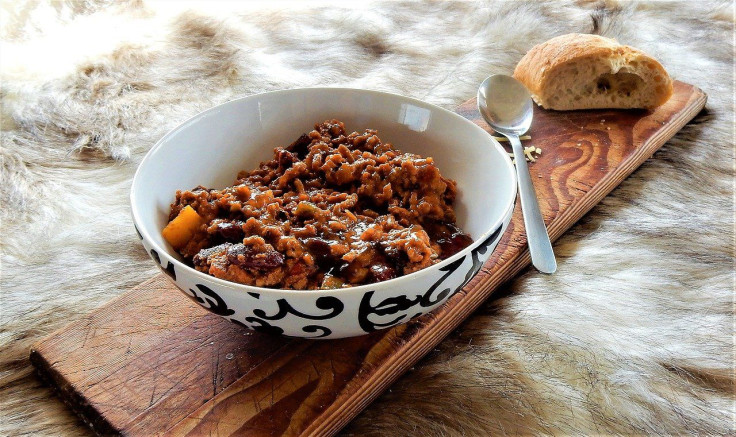 © Copyright IBTimes 2023. All rights reserved.