3 People Said to Mull US Suits Against Murdoch's News Corp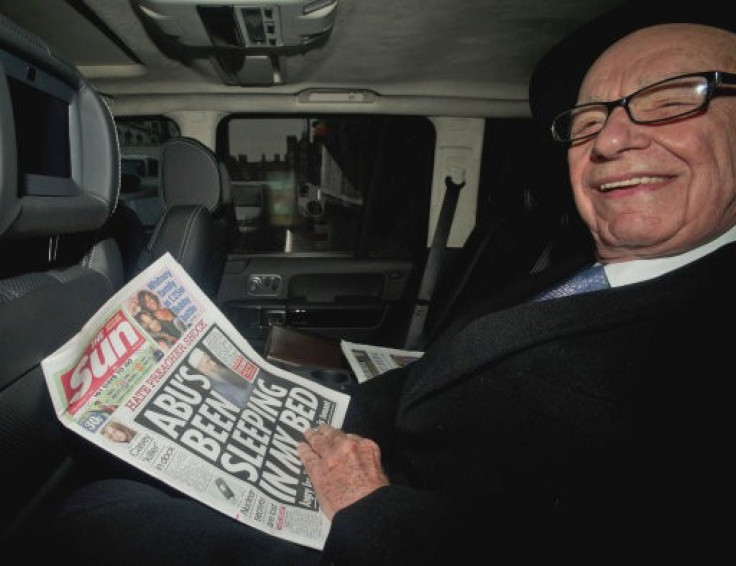 A top British lawyer will visit the U.S. next month to explore the possibility of suing News Corp., the American arm of Rupert Murdoch's global media empire, on behalf of three people who are concerned a Murdoch detective may have hacked their voice mail while they were in the United States, according to reports.
If such a suit is filed by the three as-yet unidentified people, said Reuters, it would bring one of Britain's most notorious -- and, for Murdoch, expensive -- scandals into the United States.
The scandal has resulted in Murdoch's U.K. publishing arm, News International Ltd., shutting down its News of the World newspaper and handing out millions of dollars in settlements to celebrities and others who had their mobile-phone voicemails hacked by its journalists.
Among settlements Murdoch has had to pay are 600,000 pounds to Charlotte Church and her family for phone hacking. British actor Jude Law also settled a phone hacking claim against the News of the World.
The three potential plaintiffs, who are represented by high-profile British lawyer Mark Lewis, were shown by London police detailed notes seized from Glenn Mulcaire, a private investigator once employed by Murdoch's now-dissolved News of the World, Reuters said. Mulcaire's notes indicate he collected phone numbers and other information on the three people when he knew they were in the U.S., the source told Reuters.
Mulcaire and a News of the World reporter, pleaded guilty in January 2007 to charges related to phone hacking. Both were sentenced to brief terms of imprisonment in Britain.
The fact that Mulcaire's notes contain such private information as phone numbers does not prove that any of the three potential plaintiffs considering suing News Corp. had their voice mail hacked.
Word of a possible phone hacking lawsuit against News Corp. comes in the same week that Murdoch's son James Murdoch resigned as News International executive chairman, the latest fallout from Murdoch's voice-mail hacking scandal.
The case already has had ramifications in the United States. Last year, the London's Daily Mirror, a competitor to Murdoch's Sun tabloid, said a private American detective told it he had turned down a request from the News of the World that he hack into phone data of victims of the Sept. 11, 2001, al Qaeda attacks in New York and Washington, D.C.
That prompted the FBI to investigate possible violations of the Foreign Corrupt Practices Act, a U.S. law that bans questionable payments to foreign government officials. That investigation is ongoing.
[Mark Hosenball of Reuters contributed to this story.]
© Copyright IBTimes 2023. All rights reserved.