38 People Die In Mental Hospital Fire In Russia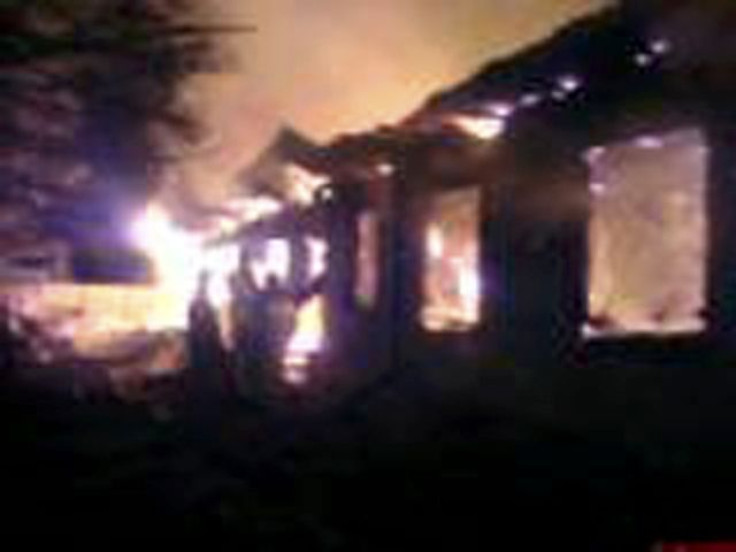 Thirty-eight people, ranging in age from 20 to 76, were killed in a fire that consumed a psychiatric hospital just outside of Moscow early Friday.
The fire -- which police say was caused by a short circuit -- started at around 2 a.m. and spread throughout a single-story building at the Ramensky village hospital, leaving just a few blackened walls left standing, according to Reuters.
Only three people made it out alive; one nurse who was able to save two patients, the state news agency RIA Novosti reported.
The incident has brought the country's state institutions, which are often left poorly funded, into question.
President Vladimir Putin requested an investigation of the "tragedy." Russia has a high death toll rate on roads, railways, in the air, as well as poor working conditions, according to Reuters, and psychiatrists have said that this fire isn't the first and won't be the last.
"[This happened] because of dilapidated buildings in psychiatric hospitals -- a third of the buildings since 2000 have been declared unfit, according to health standards," Yuri Savenko, president of the independent psychiatric association of Russia told Reuters.
Some have also questioned the hospital's treatment of the patients, suggesting that they were restrained as "rubbish."
Irina Gumennaya, an aide to the head of the chief investigative department of Ramenksy, dismissed the critics and promised blood tests of the patients to check if they had high levels of sedatives in their system that would've prevented them from getting up from their beds and escaping the fire.
"The wards ... did not have doors, the sick could have escaped from the building by themselves," Gumennaya said.
More than 12,000 people have died from fires in Russia in 2011 and more than 7,700 in the first nine months of 2012, according to Reuters.
© Copyright IBTimes 2023. All rights reserved.