4 Innovative Sales And Marketing Tools To Watch in 2021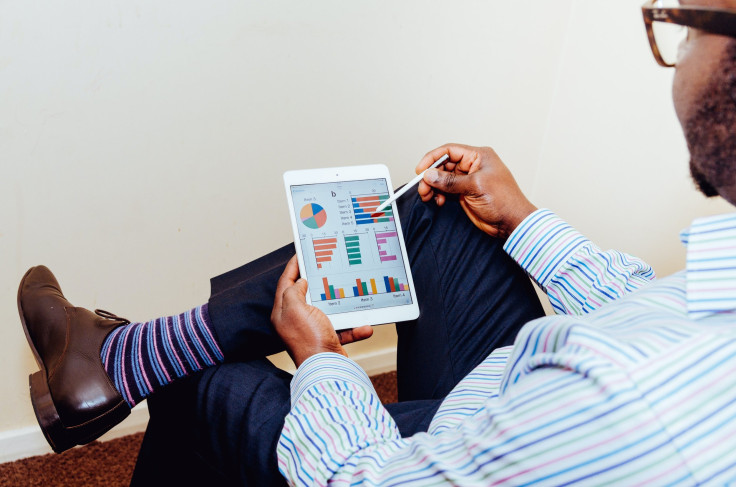 There's no doubt about it; building a successful business takes time, energy, and commitment. No matter what industry you operate in, there will be challenges to overcome if you want to keep up with the competition and establish consistent revenue streams.
One of the most formidable tasks that businesses are faced with is bringing in new customers and finding authentic ways to engage with them. This is why, on average, companies allocate over 11% of their budget to marketing expenses so they can build and maintain long-lasting and ever-present relationships with their audience.
However, running effective sales and marketing campaigns is far easier said than done, especially in our increasingly digital world, where there are so many moving parts and things that can potentially backfire. Fortunately, there are several tools out there that can help you stay on top of your game and increase your customer engagement and boost conversions more than ever before. On that note, let's take a look at four of the best tools on the market right now.
1 - RollWorks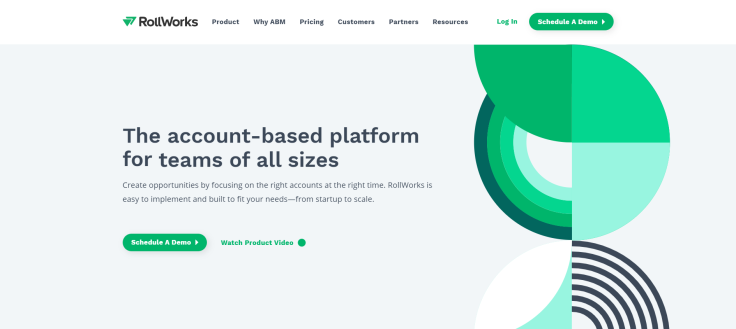 RollWorks is an account-based (ABM) and B2B marketing growth platform. Their feature-rich software is meant to help marketers create stronger relationships with prospective consumers, resulting in more revenue-generating opportunities resulting from enhanced lead generation and boosted conversions.
Any marketer will tell you that one of the main challenges of B2B marketing isn't generating new leads; but instead, it is ensuring the quality of those leads. Having too wide of a target audience results in wasted resources and unnecessary costs, which is why RollWorks help to laser in on the prospects that are most likely to convert.
Their platform is powered by advanced machine learning and an extensive account data foundation, which they use to help their clients identify target accounts and engage them with digital ads. As these ads are more specific and tailored towards their target audience, they have a much higher click-through and conversion rate. RollWorks' platform also has the ability to optimize sales automation and using the results from these activities you can measure the effectiveness of your programs.
Furthermore, RollWorks offer a small dedicated account team that can help you make strategic decisions regarding creative flighting, ad targeting, performance tracking, and your marketing budget, all of which are pivotal in increasing your marketing ROI.
2 - Walnut
For sales teams at SaaS companies, one of the most challenging tasks they have to perform is the product demonstration. This is the make-or-break aspect of the sales process since it provides businesses with a one-of-a-kind opportunity to showcase the value and capabilities of their product to potential buyers, usually with the intent of sealing a contract at the end.
However, with technological hiccups lurking around every corner and conflicts between salespeople and back-end departments, it's no surprise that most tend to dread the whole process.
Enter Walnut, a global SaaS company that has developed a first-of-its-kind sales platform that is failure-free, codeless, and 100% customizable for each client targeted. Being able to design and edit the sales demo without the need for coding frees up a significant amount of resources and eliminates the need for cross-collaboration between sales departments and back-end teams such as R&D, product development, and graphic design.
This gives sales teams total control over their demo, allowing them to create a significantly more customer-centric experience that will only help them increase conversions and sales.
Furthermore, the platform is cloud-based, allowing for excellent consistency and quality throughout the demonstration. Thus, with Walnut, sales demos are contained in an environment that ensures minimal downtime and no loading time issues, resulting in improved overall sales performance and boosted conversions.
3 - AutoLeadStar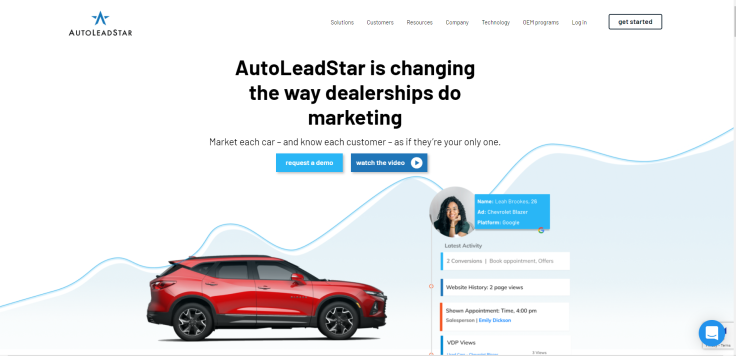 Almost every industry is going through some sort of digital transformation these days, especially after the pandemic forced companies to rethink their strategies as consumers were left locked down in their own homes. One industry that has had to drastically rethink how they approach their sales and marketing tactics is the auto dealership industry in view of the fact that they predominantly rely on in-person sales to generate revenue.
With this in mind, Aharon Horwitz, CEO of AutoLeadStar, spotted an opportunity and created a platform that changes the way car dealerships approach their marketing strategies. In this new digital world, car dealers must have access to the most up-to-date technologies for identifying, targeting and engaging with potential customers before they reach the showroom and this is precisely what AutoLeadStar provides.
The AI-powered platform aims to bring the auto industry up to speed in the digital sphere; as Horwitz explained, the automotive industry is "roughly five-ten years behind other leading industries when it comes to adopting new marketing technologies."
4 - Loomly
Nowadays, branding entails much more than having a pretty logo and a snappy slogan next to your company name. The perception of your brand is one of the most significant determinants of how consumers will interact with your company. As a result, it also determines how much revenue you can generate.
Ultimately, branding is what establishes a reputation for your company and allows it to build an identity that distinguishes it from the competition and creates a connection with its target audience. However, not everyone possesses the necessary business insight, creativity, or technological expertise to effectively promote their brand online - which is where Loomly comes in.
Loomly is a brand success platform that provides all of the features and capabilities that marketing teams need to effectively develop a successful brand. With Loomly, you can manage all of your social media content, organic posts, and advertisements from a single, easy-to-use platform. The platform also delivers in-depth insights into how your consumers interact with your business so you can track and improve your results in real-time.
Some of the platform's key features include automated publishing, keyword filtering, multi-account administration, post scheduling, and ad mockups. They even provide fresh ideas for new material as you reach the end of your content calendar. It's the epitome of a one-stop-shop for all of your digital marketing and brand management needs, which is one of the many reasons they've already helped over 12,400 marketing teams across the world.
Final world
The four sales and marketing tools we discussed in this article will go a long way toward assisting you in achieving your sales/marketing objectives by removing much of the heavy lifting associated with these tasks. There is a lot of value to be found in these platforms, whether it's automating your social media posts or helping to enhance the SaaS sales demo experience, so be sure to check them out so you can boost your conversions, increase customer engagement, and drive more revenue to your business.
FOLLOW MORE IBT NEWS ON THE BELOW CHANNELS