4 Reasons Android O Won't Ship On Samsung Galaxy Note 8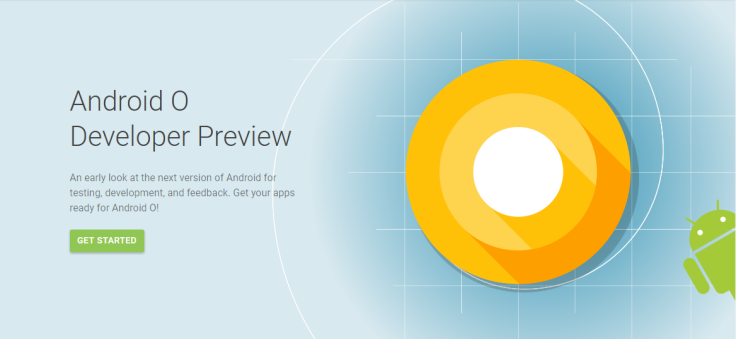 A recent benchmark from the HTML5Test database indicates the Samsung Galaxy Note 8 may run Android 7.1.1 Nougat when it releases later this summer. Though Android O rumors are swirling, it seems pretty logical at this point that Samsung's upcoming smartphones would run the Android operating system currently on the market. Here are some details on why the Galaxy Note 8 is more likely to run Android Nougat than Android O at launch.
Samsung's playing the first to market game
In the current market climate, Samsung is more concerned with getting its smartphones to consumers before its competitors rather than having first rights to specific features. Being the first device to run a new operating system isn't the accolade it used to be, especially when there are still several Google-branded devices that will run Android O before it is available to OEM devices. Samsung has focused on releasing its Galaxy Note models in the August time-frame to have the device on sale before announcements for the iPhone or other rival Android manufacturers. Having a full year to adapt the Android Nougat its specific Galaxy Note 8 customizations will be a benefit from Samsung's perspective.
Older Galaxy Note handsets ran old Android software at launch
Samsung already has a history of releasing its new flagship hardware with an older version of Android as opposed to the new version. Consumers have seen this with the Galaxy Note 7, which released running Android Marshmallow when Android Nougat was already available. The Galaxy Note 5 ran Android Lollipop during its August 2015 launch, since Android Marshmallow didn't release until October of that year.
While the Galaxy Note line is among Samsung's Premium Series' it is not the main flagship smartphone. That accolade goes to the Galaxy S line, which released in the spring. That hardware refresh will likely be Samsung's first to run Android O after the manufacturer has had time to add its special touches to the software.
Android O won't release in time
There's a good chance Android O will be available by the time the Galaxy Note 8 is unveiled, but there likely won't be enough time for Samsung to adapt the system for use on the device. According to Google's beta timeline, the Android O release date will be in the third quarter of 2017, which is between July and September. The latest Android Nougat released in July of 2016, while the Galaxy Note 7 released in August. A one-month overlap simply would not leave enough time to make Android O viable for the Galaxy Note 8, especially since the device's launch will have to be flawless to make up for the Galaxy Note 7 debacle.
Galaxy Note 8 will be among the first to update
While the Galaxy Note 8 may not run Android O at launch, Samsung typically markets Galaxy Note models among its first to update to the latest Android operating system. If consumers are lucky, the Galaxy Note 8 may update to Android O before the next Galaxy S flagship releases with Android O. Especially with Google's Project Treble initiative aiming to solve Android's major fragmentation issues. The Galaxy Note 8 may have an even better chance of being the first Samsung device to run Android O after all.
© Copyright IBTimes 2023. All rights reserved.
FOLLOW MORE IBT NEWS ON THE BELOW CHANNELS