5 Best Features of Android 4.0 Ice Cream Sandwich: A Winner on Its Way?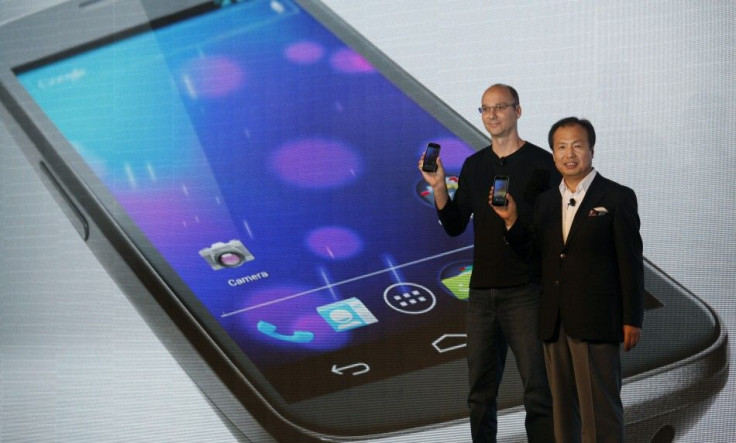 Android fans are all set to taste the Ice Cream Sandwich! The update of Google's Android operating system, named as Android 4.0 Ice Cream Sandwich, will be available soon.
The new operating system, which got a complete makeover and is filled with fresh features, will make its users fall in love with Android 4.0 Ice Cream Sandwich, believes Android Director Matias Duarte.
The Ice Cream Sandwich offers an array of overhauls and combines the best features of its predecessor's Gingerbread, the Android 2.x phone interface and Android 3.x Honeycomb. The latest Google OS promises the hardware junkies to get and enjoy the best aesthetically and visually pleasing, smart and useful innovations that are to be found in Google's new flagship Android device, the Samsung Galaxy Nexus. It can be used in both phones and tablets.
Top 5 Features That Make Android 4.0 Ice Cream Sandwich a Sure Winner
As rightly said by Matias Duarte, While people like Android, and while people need Android, people didn't love Android, a plenty of new features have been included to make the smartphone Galaxy Nexus a real smart one.
The top five features of Android 4.0 Ice Cream Sandwich that made its users go gaga over it are:
Android Beam with Near Field Communication
It's truly a new and never-seen-before application incorporated by Google in Android 4.0 Ice Cream Sandwich. Using the Near Field Communications (NFC) technology, the user can share any content with Android Beam. All you need to do is tapping the back of your phone to the back of another Android smartphone! There you go...now keep transferring any data, content or enjoy watching a YouTube video.
Evolved UI
Ice Cream Sandwich comes with a new typeface to improve readability. The virtual keys in the System Bar will help the users to navigate smoothly to Home, Back and Recent Apps.
Resizable widgets
Android 4.0 enables users to embed live content through interactive widgets that will help them check emails and play music without launching any applications. All these widgets are resizable. Now the user can shrink and expand widgets by moving them at the corner of the screen. The app will help the user save space.
Face Unlock
One of the most talked about features of Ice Cream Sandwich is the Face Unlock app. No other smartphone has this interesting feature that scans and verifies your face before granting access to the phone. Earlier, a feature called Visidon AppLock could unlock apps containing sensitive information, such as SMS and email. But the new app, designed by Pittsburgh Pattern Recognition (a company Google acquired earlier this year), uses facial recognition to unlock the smartphone to its rightful owner. Google claims it is impossible to fool this feature and bypass security by holding a picture of the phone's owner up to the smartphone's camera.
People App
People App, as explained by Google's Hugo Barra, is an app that People [have been placed] at the heart of Ice Cream Sandwich. This app will keep you informed about all social media updates and photos of your friends who are there in your contact list. The app, which is considered to be one of the best features presented in Gingerbread, is updated and implemented on Android 4.0. The app will also enable the user to reject any untimed call.
With all the new cool features, Android 4.0 Ice Cream Sandwich will go head-on-head with Apple iOS 5. Who wins? Only time will tell.
© Copyright IBTimes 2023. All rights reserved.