5 Fun Green Bean Casserole Recipes For Thanksgiving Dinner 2019
Green bean casserole is a popular dish served at millions of dinner tables around the nation. However, on Thanksgiving, the meal acts as a traditional side dish that some people look forward to all year.
Those green bean casserole fanatics can thank Dorcas Reilly for their introduction to the tasty meal. Reilly, who worked at the Campbell Soup Company, created the dish in 1955. At the time, she came up with a recipe that consisted of ingredients she thought Americans typically had in their pantries.
Nowadays, there are different versions of the classic dish that are made up of unique flavors. Check out these five alternative ways to prepare green bean casserole.
1. Old School Green Bean Casserole: Skip that can of cream of mushroom soup and recreate a classic green bean casserole with a savory twist. This recipe from Southern Living calls for fresh cremini mushrooms, water chestnuts, parmesan cheese, and a variety of kitchen staples. This recipe will surely impress dinners, who appreciate the classic taste of green bean casserole.
2. Green Bean Casserole With Cheese and Bacon: Serve up a mouthwatering side dish by adding a tasty twist to the classic recipe. This meal from Handle the Heat requires one cup of sharp cheddar cheese, sour cream, four strips of bacon, and a few decadent ingredients that will make green bean casserole a popular dish at any dinner table.
3. Vegan Casserole: Take care of the vegans at your table by adding this tasty casserole to your Thanksgiving dinner menu. This recipe from FatFree Vegan calls for soy creamer, dry sherry, vegan margarine, and a few other ingredients that will appease all of your vegan guests.
4. Loaded Green Bean Casserole: Skip the classic green bean casserole for a ridiculously cheesy dish. This loaded casserole from Delish has chives, bacon, and an unbelievable amount of cheese. Once you put this casserole on your Thanksgiving table, your guests will be too busy requesting a second plate to ask about dessert.
5. Low Carb Keto Green Bean Casserole: Although some people can't wait to eat all of the delicious food at the holiday table, others are strict about their diets. The picky eaters at your dinner table will surely appreciate this low carb casserole from Food Faith Fitness. The unique ingredients in this recipe will not only satisfy your dinner guests, but it will also meet their strict diet standards.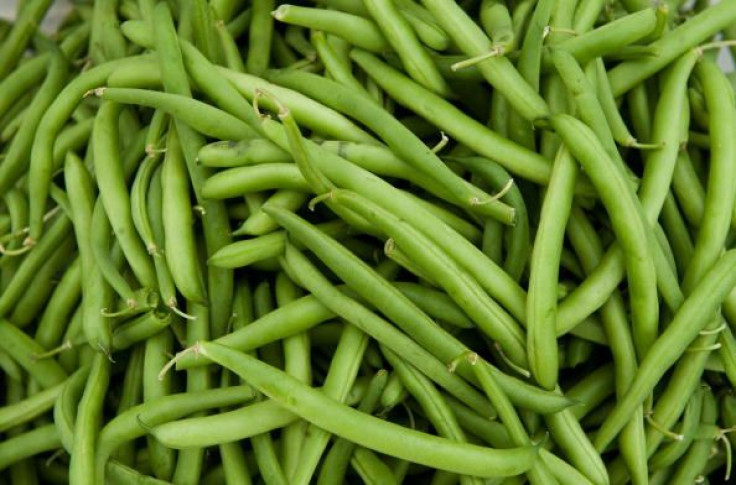 © Copyright IBTimes 2022. All rights reserved.
FOLLOW MORE IBT NEWS ON THE BELOW CHANNELS