5 missing features which restrict HP TouchPad's transformation into an iPad killer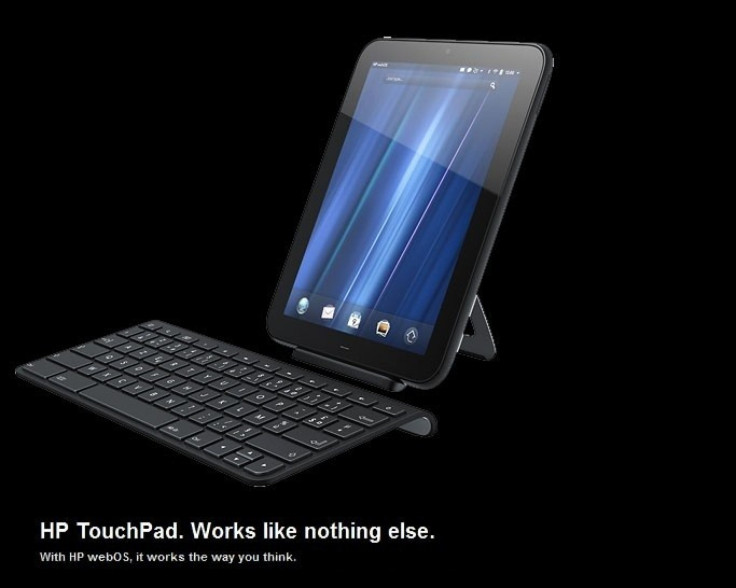 HP TouchPad first showed its head in February but has arrived four months later and despite the differentiation it brings in the form of a new OS, the WebOS 3.0, the tablet seems a minnow in comparison to iPad 2 and Samsung Galaxy Tab 10.1.
Apple's iPad in its slimmer and faster avatar is a reigning king of the tablet market having cornered 97 percent of the market share. But its recent patent lawsuit against Samsung, which cites Galaxy Tab 10.1 as one of the slavishly copied devices, reveals that Apple certainly fears the arrival of the ultra-thin Galaxy Tab.
While the two titans - iPad 2 and Galaxy Tab 10.1 - clash in the arena, HP's tablet, the TouchPad, seems a better spectator than a contender.
Here are five reasons why TouchPad is not a killer tablet:
Clunkier Design:
HP TouchPad lacks the oomph factor which iPad 2 and Galaxy Tab 10.1 flaunt. HP had four months to cut down the tablet's weight and thickness but the lack of design agility on the part of HP has left the TouchPad weighing 1.65 pounds and is a whooping 0.54-inch thick. The vital statistics fade in the light of iPad 2's 1.33 pound weight and 0.34-inch thickness.
Camera:
Apple iPad 2 comes with two cameras, a rear-facing and a front-facing VGA camera. Samsung Galaxy Tab 10.1 offers a 3MP rear-facing and a 2MP front-facing camera. Both the tablets offer 720p video shoot capability. However, the TouchPad comes with only a 1.3MP front-facing camera.
Processor:
HP TouchPad uses the 1.2GHz dual-core Qualcomm Snapdragon processor. The APQ8060 processor is the first to be launched with TouchPad. In comparison iPad 2 is powered by a dual-core A5 1GHz processor which was reviewed by Engadet as insanely fast. Samsung Galaxy Tab 10.1 features a dual-core 1GHz NVIDIA Tegra 2 processor with Engadget reporting that the a cold boot on the tablet takes 20 seconds and they were able to access the camera application from the locked screen in 3 seconds. In comparison to such speed, HP TouchPad has been found wanting. Bootup required about 1.15 minutes. eWeek's described TouchPad's processor speed as slow stating that the loading of apps takes a few seconds and occasionally stalls when shifting between apps.
Apps:
Ultimately competition boils down to the number of apps each platform boasts and in this department there is no beating Apple. It was recently reported that apps specifically designed for iPad iOS now number in excess of 100,000 apps. In comparison, TouchPad boasts a meager 300 native apps. Currently apps for Android OS Honeycomb also number in a few hundreds.
Pricing:
HP Touchpad has been priced to match iPad 2 and Samsung Galaxy Tab 10.1 at $499 for 16GB model and $599 for 32GB model. However, considering the old nature of the tablet's design and performance a lower pricing of the tablet in comparison of iPad 2 could have given the tablet some mileage. Also one of the bet features that TouchPad offers is the touch-to-share feature which allows users to merely bump a Palm Pre 3 with TouchPad to share URL's, songs, and documents. However, the close integration is possible with Palm Pre 3, which means a user has to buy the Palm Pre 3. Hence, HP TouchPad is not designed to be a standalone product.
© Copyright IBTimes 2023. All rights reserved.