5 Times Meghan Markle, Prince Harry Broke Royal Tradition Before Their Wedding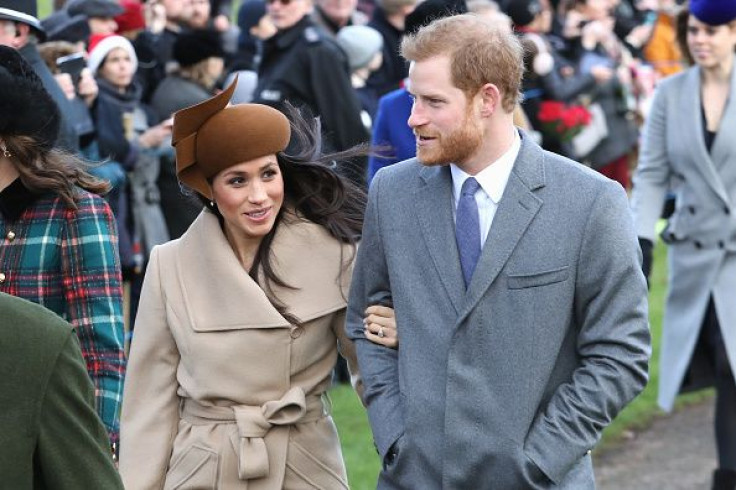 Meghan Markle and Prince Harry have already broken a slew of royal traditions even before they tied the knot!
As their wedding day gets closer, here's a look back at all of the royal traditions that they have decided to set aside.
1 Celebrate Christmas together
Markle and Prince Harry managed to celebrate Christmas together even though they are not married yet. This is the first time that Queen Elizabeth II allowed a non-royal to attend their Christmas celebration at her home in Sandringham.
But it is also important to note that unlike Kate Middleton, who only attended the royal family's Christmas celebrations after she wed Prince William, Markle doesn't have a family in London. She has recently relocated to the place to be closer to her fiancé and not being invited to the events would mean she will celebrate Christmas by herself.
2 Public displays of affection
Even though there is no royal protocol when it comes to public displays of affection, fans of the royal family are accustomed to Middleton and Prince William not holding each other's hands in public.
Markle and Prince Harry, on the other hand, held hands publicly at the Invictus Games, as well as their engagement interview and several other sightings thereafter.
3 Her wedding dress, her choice
Markle is expected to choose a more modern wedding dress to wear to her wedding. Former lingerie designer Megan Ziems told the Evening Standard, "I'm excited to see what she'll wear and I hope she brings a contemporary flair into her gown. She is young, smart and beautiful.
4 Markle's status as a divorcee
Queen Elizabeth II has also allowed Markle to marry her grandson even though she was previously married to Trevor Engelson. It is very rare for royals to marry a divorcee especially if they have not been married before themselves.
5 Religious differences
Markle was baptized as a protestant, but she doesn't necessarily identify with the religion. Prince Harry, on the other hand, is a member of the Church of England. Since the couple decided to tie the knot at St. George's Chapel in Windsor Castle, Markle will be baptized into the Church of England.
© Copyright IBTimes 2023. All rights reserved.