5-Year-Old Autistic Boy Kicked Off School Bus For Not Wearing Mask, Parents Say
An Arizona couple has recounted the harrowing experience of their 5-year-old autistic child after he was allegedly prevented from boarding the school bus for not wearing a mask.
Jack Griffith, from Mesa, Arizona, was to begin his first day of school Wednesday but the driver of the school bus allegedly did not allow him to board as he didn't have a face mask. His parents said the boy was "emotionally torn up" after the bus driver turned him away.
His mother, 33-year-old Beth Griffith, told local daily Arizona Republic that her son chose to run away after the incident.
"He told me he was scared in his tummy, and we talked about what being nervous means," Beth said. She added that her son was anxious and was "happy and excited" about going to school for the first time.
Beth's husband, Troy, had called the transportation department of the school district the previous day and was informed that those with special needs were not required to wear masks on buses. Troy told this to the driver, who then called a school district staff who reportedly said the boy cannot be allowed to ride the bus without a mask.
The couple said this left them very puzzled as there were only three kids on board the bus, which makes social distancing "100 percent achievable".
After this, Troy decided to just drive Jack to school and asked the boy to wait in his car. When Troy went to the garage where the car was parked, Jack was not in it. Beth immediately called the police while her husband ran down the street thinking that their son followed the school bus. Some moments later, Troy found Jack playing in a puddle some distance away from their home.
Troy then drove the boy to school. A staff member told him that Jack is allowed to ride the school bus without a mask, Beth told the daily.
A spokesperson for Mesa Police Department, Nik Rasheta, said police got a call from the parents, but no report was filed as Jack was found before officers reached the scene.
In a statement issued to the New York Post on Thursday, a Mesa Public Schools spokesperson said the bus driver offered the child a disposable mask as an alternative.
"The parent voluntarily chose to have their child not ride the bus. There was not a denial of transportation. The district took proactive measures to resolve the situation with a favorable result," the statement added.
In an Instagram post on Thursday, Beth said the school district officials contacted her and apologized for the incident.
Experts say such incidents can trigger aggressive outbursts and unpredictable behaviors. To help parents, a behavioral scientist recently developed a wristband that tracks autism aggressive outbursts.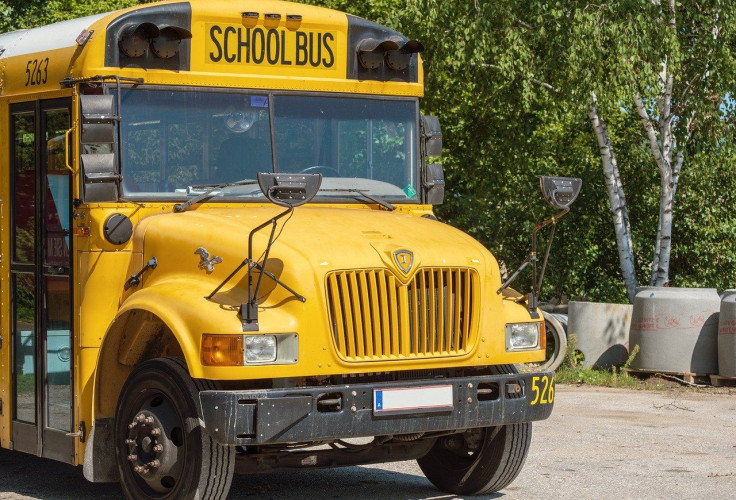 © Copyright IBTimes 2023. All rights reserved.