50 Cent-Vivica A. Fox Feud: Rapper Slams Ex-Girlfriend For Implying He's Gay On 'Watch What Happens Live'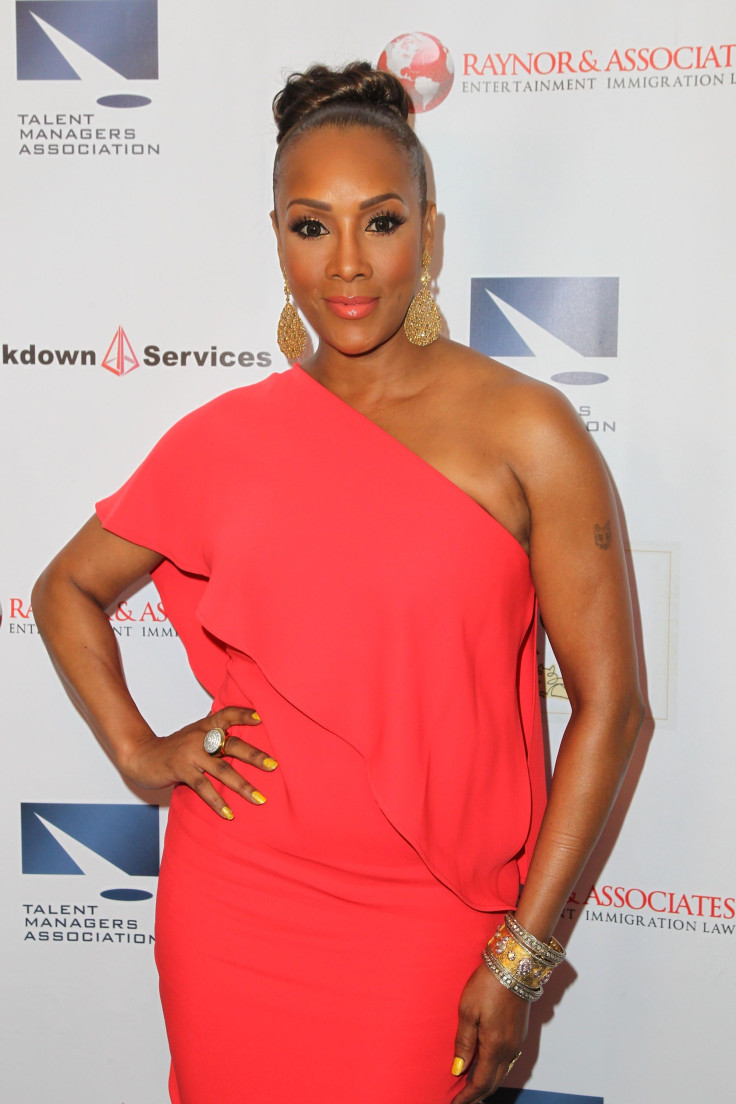 Over the weekend, 50 Cent bashed Rick Ross on social media, and now the rapper is lashing out at ex-girlfriend Vivica A. Fox. The pair's war of words began Sunday night when Fox went on Andy Cohen's "Watch What Happens Live" to talk about her role on Season 2 of "Empire" and insinuated that 50 Cent was gay.
When Cohen mentioned a supposed comment the rapper made blaming "Empire's" dip in ratings on "gay stuff" on the show, Fox told the host it was "the pot calling the kettle black." Cohen and "Real Housewives of Atlanta" star Kandi Burruss, who was a guest on the show, asked Fox if she was implying that 50 Cent is gay.
"No, he's not," Fox said, before adding, "He just seems like he's got something that's not quite clear in my opinion. I just never forget there was Vibe cover with him and Soulja Boy that made me go 'hmmm.'" The magazine cover Fox was referring to -- seen below -- is actually XXL, not Vibe.
Following the interview, Fox went on Twitter and wrote: "Boom!! That's was [sic] 4 my #EmpireSeason2 family yall!! Drops mic #WWHL." 50 Cent quickly responded with a few NSFW responses on Instagram.
"Man somebody should have told her I'm a Troll. I got my a--hole merit badge on now," the rapper wrote in one post.
Soulja Boy also commented on Fox's "Watch What Happens Live" interview posting a photo of the actress on Instagram with the caption, "Everybody hit up this cougar…. She's single & ready to mingle… 1 800-GrannyDesperateForAttention extension ImWashedUp."
Fox hasn't fired back at 50 Cent or Soulja Boy, but she did hint to a fan that she wasn't afraid to start exposing a few of 50 Cent's secrets.
© Copyright IBTimes 2023. All rights reserved.