'50 Shades of Grey's' Charlie Hunnam: 'I'm Probably Not What Everybody Imagined' For Christian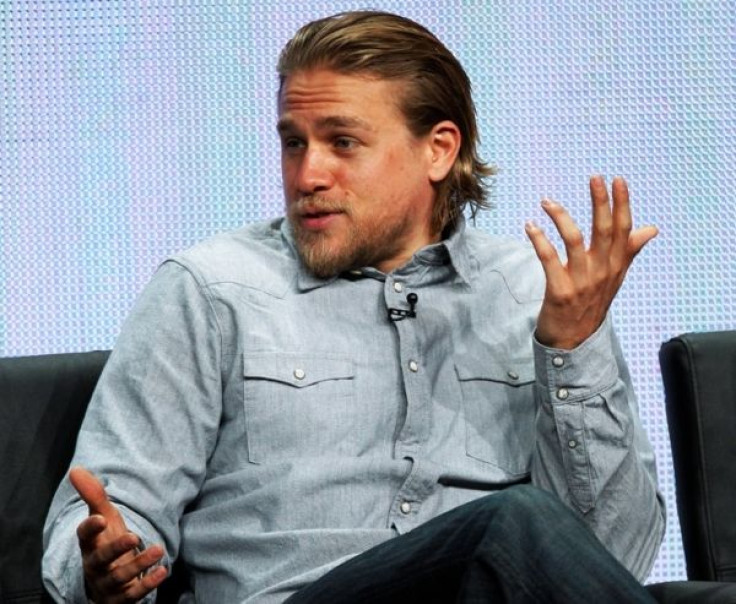 "Fifty Shades of Grey" fans weren't the only ones who were shocked when Charlie Hunnam was announced as the lead for the big screen adaptation of E.L. James' erotic novel. His "Sons of Anarchy" costars were also surprised that he agreed to take the role. Hunnam said he doesn't want to think about the fact that people didn't picture him for the role; instead, he wants to focus on what motivates Christian Grey.
Though Hunnam didn't address the backlash he faced after he won the role over fan favorites like Matt Bomer and Ian Somerhalder, he said he understands why some people didn't pin him for the role. "There are so many fans of that book and I know that on the surface, I'm probably not what everybody imagined," the actor told EW on Wednesday.
"Because reading is so personal and people bring a character to life in their imagination, they feel ownership over that character," Hunnam said. "That's daunting if I allowed myself to think about it too much. I'm taking it very seriously and intend to explore the nature of who this character is, what motivates him -- and also dress up nice and look good in those suits."
The actor, 33, played Jax Teller on FX's hit show "SoA." His rough appearance did not coincide with the Christian Grey character, which is part of the reason many fans were taken aback when it was revealed he had won the part. But those who know Hunnam personally have only had kind words for the English star.
Katey Sagal, who played Gemma on the show, told EW about Hunnam: "I'm really proud of him."
"The choice was not an obvious one for him," she added. "But for good or bad, he will throw himself 100 percent in. I don't know if I want to see all that, but maybe."
"SoA" creator Kurt Sutter had similar sentiments for Hunnam. "We're thrilled for Charlie. He works hard, constantly challenges himself and his craft. He is a star, in all the right ways."
Maggie Siff, who played Jax's wife Tara on the show, admitted she was a shocked when she heard the news. "When he told me that it was happening or that he was considering it I just howled. I mean I think we all did. We're all like, what?" Siff told EW.
"And then talked to him seriously about it. I think he's very brave to it. He doesn't do anything unless he feels it deep down," Siff continued. "He's not going to do something because all of his agents are telling him to do something. That's what makes me think it stands a chance of being really, really great. If he has that conviction going in, then you know it'll be great."
The film is supposed to start filming in Nov. The official trailer will reportedly air at the Super Bowl on Feb. 2, ahead of the film's Aug. 1, 2014, release date.
© Copyright IBTimes 2023. All rights reserved.