6 Best Cocktail Recipes To Celebrate National Rum Day With
Rum is a popular alcohol mixed into several delicious cocktails around the world, and became a pop culture phenomenon after Captain Jack Sparrow asked the famous question, "But why is the rum gone?" in 2003's "Pirates of the Caribbean: The Curse of The Black Pearl." Now, those who enjoy the drinks that Rum gives them can celebrate the delicious alcohol for National Rum Day.
The popular spirit, which is distilled from fermented molasses and goes back centuries in terms of its history, can be used in a series of delicious cocktails and mixed drinks that liven up a night at the bar or even a fun backyard summer barbeque at home. With the spirit of National Rum Day in mind, here are 6 amazing cocktails to try:
Rum and Coke:
For those who want a simple drink that isn't complicated, or don't care for the often tropical flavors of drinks made with rum, this is the perfect choice cocktail. There's no real wrong way to make it, since the recipe is as simple as they come, combining just a dash of rum with cola. Captain Morgan's recipe is an ode to the classic: 1.5 oz. Captain Morgan original spiced rum, 5 oz. cola and 1 lime wedge. Combine the first two ingredients in an ice filled glass, stir to combine, and garnish with the lime wedge.
Mojito:
The most classic version of this refreshing cocktail combines rum, mint, lime juice, sugar and club soda, similar to this recipe from Food Network. However, other varieties do exist, like this fun version by Delish, which adds blackberries for more tart and sweet flavors.
Deep Ocean: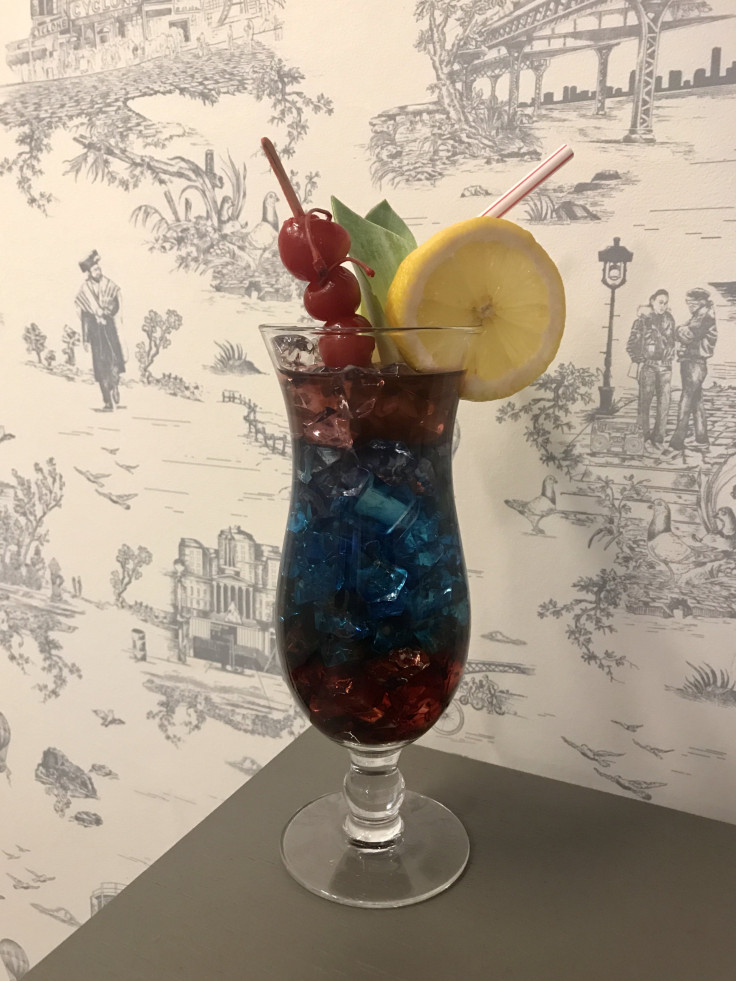 This special cocktail, compliments of Liquid Lab NYC, is a perfect summer drink and ideal for National Rum Day because of the Tiki vibe it has. The recipe consists pf 2 oz. Light Rum, 1.5 oz. Suntory Blue liqueur, 1 oz. Pomegranate Juice, 0.5 oz. lime juice, 0.5 oz. Orgeat syrup and 5 dashes of Peychauds bitters. To make, pour the pomegranate juice over an iced Hurricane glass. Combine the rum, Blue liqueuer, lime juice and Orgeat and shake well. Strain carefully over the pomegranate juice and layer the dashes of Peychauds on the surface of the drink. Garnish with 3 skewered cherries, a lemon wheel and two pineapple leaves.
Mai Tai:
Popular because of their fruity and sweet nature, this recipe from Jamie Oliver is a fantastic version when it comes to enjoying this drink: Combine lots of ice, 1 ½ parts Bacardi Carta Blanco, ½ part Cointreau Liquer, ¼ part lime juice, 1 ½ parts pineapple juice, 1 ½ parts orange juice, 1 dash grenadine and 1 part Bacardi Carta Negra into a shaker and shake for about 20 seconds. Strain the mixture over cubed ice, then garnish with a lime wedge and some mint.
Piña Colada:
This summer classic is truly the topics in a glass. Try Bon Appétit's recipe for a delicious version: Peel and slice ½ of a fresh pineapple and freeze cubed pieces for at least 3 hours. Purée the pineapple, 6 ounces sweetened cream of coconut, 2 ounces unsweetened coconut milk, 8 ounces white rum, 2 tablespoons fresh lime juice and 3 cups of ice in a blender until smooth. Freeze the blender cup until the mixture thickens, about 25-35 minutes. Blend again until mixture has consistency of a slushy frozen drink. Top off glass with ½ oz. dark rum and garnish with a cherry and lime wedge.
Daiquiri:
Like the Piña Colada, these are a classic summer drink, ones that can deliciously be served in any number of ways with a variety of flavors. Some great options include:
Chocolate Covered Strawberry Daiquiri
© Copyright IBTimes 2023. All rights reserved.