6 Green Lifestyle Tips From Actress AnnaSophia Robb
AnnaSophia Robb, known for her work in movies and show like "The Carrie Diaries" and "Soul Surfer," is teaming up with General Mills and DoSomething.org to crowdsource ideas to help solve the growing issue of hunger throughout the world.
With 13 million kids and teenagers going hungry in America alone, this new campaign, "Feeding Better Futures," aims to include youth in the solution by having kids send in ideas on how to better live a more green lifestyle. Once participants submit photos of their ideas on the DoSomething.org website, they're entered to win a $5,000 sweepstake and they're also given the opportunity to apply for the General Mills Feeding Better Futures Scholars Program for a chance to win a $50,000 scholarship for their proposal.
To help brainstorm ideas for jumping-off points, International Business Times caught up with Robb to learn some of her best tips for living green and ensuring food isn't being wasted. Check out six of her best suggestions below.
1. Use a dehydrator
"A science club in, I think, Wisconsin, they saw that there was a bunch of food waste and so they got a grant and bought a dehydrator and so they used all the food," Robb told IBT.
2. Freeze food that's nearing its shelf life
"What my roommates and I do is, greens go bad pretty quick and I always think that I'm going to eat a lot more greens, but we put them in the freezer," she shared. "As soon as they start to turn, we just freeze them and put them in smoothies or in soups. I freeze a lot of stuff because of the shelf life and then it doesn't go to waste."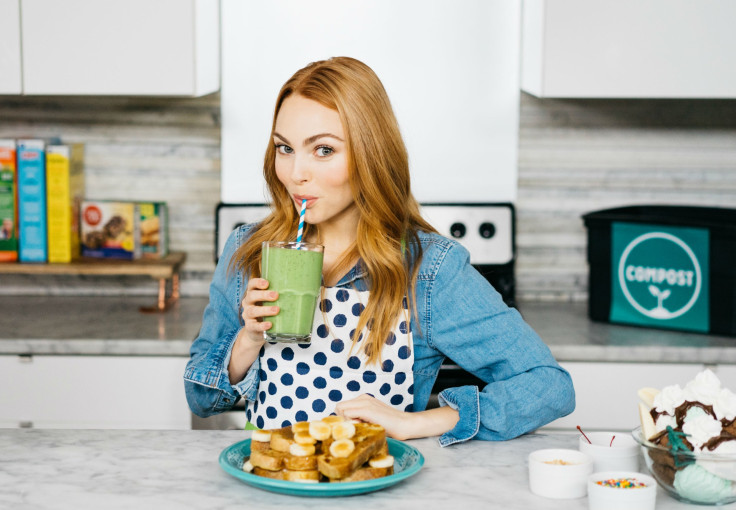 3. Utilize all applications of a food product
"We did a whole campaign with bananas, so I feel like I know a lot of uses for bananas now, which I didn't previously realize," Robb said. "We have this one segment where I whitened my teeth. You can use the peel to whiten your teeth, which I'm sure is much better for you than this whole bleach thing. And it actually works. It made my teeth really shiny. And you can use it as a face mask."
4. Take home leftovers
"What I do a lot of times, I'll be out in the city, so I don't pack a lunch, I'll buy a salad at some place, I won't end up finishing my salad and if I have some left, I'll make sure to have a bag or tote so I can bring it home with me," she revealed. "So, not just tossing things out at random. Having that in the back of your mind."
5. Realize what you're throwing out
"I just think before throwing something out. Just looking at the expiration date, I think putting a step in place before putting it from the refrigerator or the pantry into the trash and think about, 'Can I make something else with this?'" she suggested. "Or 'You know what, the expiration date is probably good for another week or more.'"
"I just think thinking in those sort of ways where it's realizing that you're wasting food by throwing it away, I think just putting that thought in place when you go to the cafeteria or when you go to the grocery store or when you're buying a meal [will help you live green]."
6. Compost your kitchen waste
"I've wanted to compost, but it's New York City, so it's hard, but it's taking that extra step, to maybe, compost on Tuesdays," Robb recommended as a way have more uses for garbage.
The campaign is now open on the DoSomething.org website and applications are currently being accepted for the General Mills Feeding Better Futures Scholars Program through March 5.
© Copyright IBTimes 2023. All rights reserved.