6 Tech Ways To Lose Weight And Stay Healthy In 2018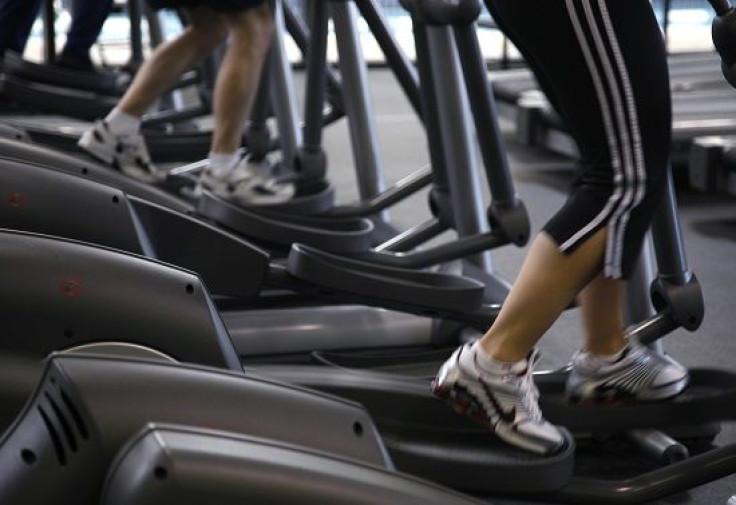 Many people will ring in the new year focusing on goals for themselves, like putting off some pounds.
While some might already be at their goal weight, it's always important to keep healthy by staying active and eating well. The task might not be so easy and may make some people may give up after a few weeks. However, there are different tech tools that can help people stay on track with their health goals.
Below are ways to keep healthy this year using technology.
Apple Watch Series 3
Apple released the Apple Watch Series 3 in September. The gadget comes with a heart rate sensor, while remaining the same size as the Series 2. The Watch allows users to transfer gym machine data to the their device. The waterproof gadget includes a dual-core processor and a faster Siri.
The Apple Watch comes with an easy-to-use Workout app, with options like walking, outdoor or indoor running, swimming, dancing and more. The device also encourages users to close their Move, Exercise and Stand rings each day. It also awards users achievement badges to motivate them. The standard version of the Apple Watch Series 3 starts at $329, while the LTE model with cellular support is priced at $399.
FitBit Charge 2
The FitBit Charge 2 is another wearable device that can help people stay active. The device features an OLED screen with tap display. The gadget includes the PurePulse heart rate sensor and features multi-sport tracking and connected GPS. The device tracks sleep and reminds people to stay active. The FitBit Charge 2 starts at $149.95.
FitBit Ionic
The FitBot Ionic includes a bigger display screen than the FitBit Charge 2. The FitBit Ionic is priced at $299.95, less than the Apple Watch Series 3. Users can launch personalized workouts on their FitBit Ionic with step-by-step coaching. The device includes a GPS/GLONASS to track pace, distance and routes. The FitBit Ionic also monitors the user's heart rate with PurePulse. The device works in temperatures as low as -4 degrees to 113 degrees Fahrenheit, and at a maximum altitude of 30,000 feet.
MyFitnessPal App
For people who don't want to buy gadgets, there are always apps to help them keep track of their health, like the MyFitnessPal app by Under Armour. The app is available to download for free on iOS and Android devices. There is also an optional subscription fee to unlock more features on the app.
MyFitnessPal allows users to stay on top of how many calories they consume everyday. Users can login and record what they eat on the app, which then calculates the number of calories consumed. Users can write in the food and select from options or scan a barcode for more precise calorie information. The app also reminds people to stay hydrated. Drinking water can help the stomach get full faster, which stops people from turning to bigger meals or snacks.
Map My Run App
The Map My Run app is another way for a person to stay active. The app, available for free, allows users to track and map every run. Users can also get voice feedback for stats like pace, route, distance, calories, and elevation. The app also lets runners save their favorite routes and finds nearby places they can run in.
Use Voice Assistants
Besides apps and watches, people can also use voice assistants on their devices, like Siri and Alexa, to set reminders on when to work out. People can also ask voice assistants questions about calories and carbs, like how many calories there are in a bag of chips.
© Copyright IBTimes 2023. All rights reserved.