7 Felony DUIs: Jean Ervin Soriano, 18, Caused Fatal Crash That Killed 5, Injured 2 In Nevada, Authorities Say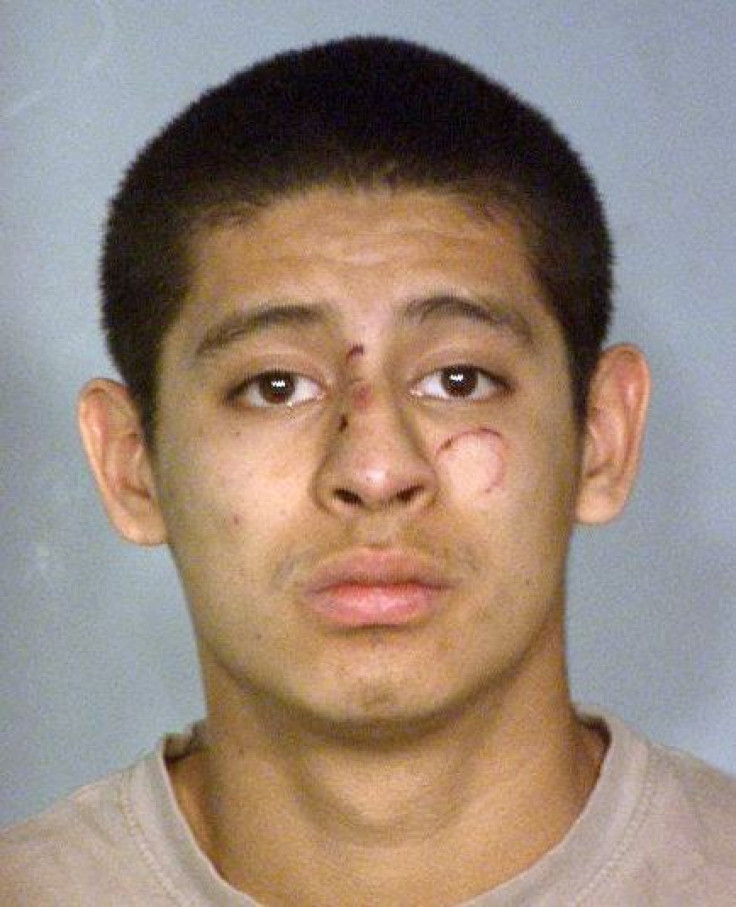 A California juvenile detention escapee has been charged with seven felony DUIs after causing a crash that killed five people and injured two others, authorities said on Wednesday.
Jean Ervin Soriano, 18, caused a massive car accident on Interstate 15, located northwest of Las Vegas, killing five members of the Fernandez family, the Associated Press reports. At the time, Soriano's blood-alcohol-percentage level was 0.12 -- several points above the Nevada legal limit of 0.08 percent.
The March 30 crash caused the van to overturn, killing Genaro Fernandez, 41, of Norwalk; Raudel Fernandez-Avila, 49, and Belen Fernandez, 53, both of Lynwood; and Angela Sandoval, 13, and Leonardo Fernandez-Avila, 45, both of Los Angeles. The van's driver, Maria Rosario Cardanas, and 15-year-old Eddie Sandoval, were the only survivors, AP reports.
In addition to the seven felony counts of driving under the influence causing death or substantial injury, Soriano will face two misdemeanor charges of driving without a license and failure to decrease speed.
Justice of the Peace Ruth Kolhoss has scheduled an evidence hearing for May 15.
While Soriano has yet to enter a plea, his attorney, Frank Cofer, stated that his teenage client plans to plead not guilty, AP reports.
"He's a young kid, very scared, distraught," Cofer said, after Wednesday's court appearance. Soriano was shackled for the 60-mile journey from Las Vegas to the Moapa, Nev., courtroom, AP reports. Cofer claims that Soriano has been praying for the families of his victims.
Soriano, who told authorities that he lived in California before moving to St. George, Utah, is being held on $3.5 million bail in a Clark County prison.
On Wednesday, Cofer asked a judge to preserve the evidence from Soriano's wrecked SUV so that investigators can determine whether or not he was actually driving the vehicle during the accident.
The attorney also plans to order new, independent blood-alcohol tests on Soriano's blood samples, AP reports.
According to the Nevada Highway Patrol, Soriano and a 23-year-old passenger were also injured during the crash, in which their Dodge Durango rear-ended a van carrying several members of the Los Angeles-area Fernandez family.
In the wake of the accident, troopers claimed that Soriano had admitted to driving the vehicle, AP reports. In addition, officials found several beer bottles in the SUV.
Orange County, Calif., authorities claim that Soriano fled from a juvenile detention center that catered specifically to drug and alcohol abusers on March 1.
© Copyright IBTimes 2023. All rights reserved.