7 Things We Know About Kim Kardashian's Second Pregnancy So Far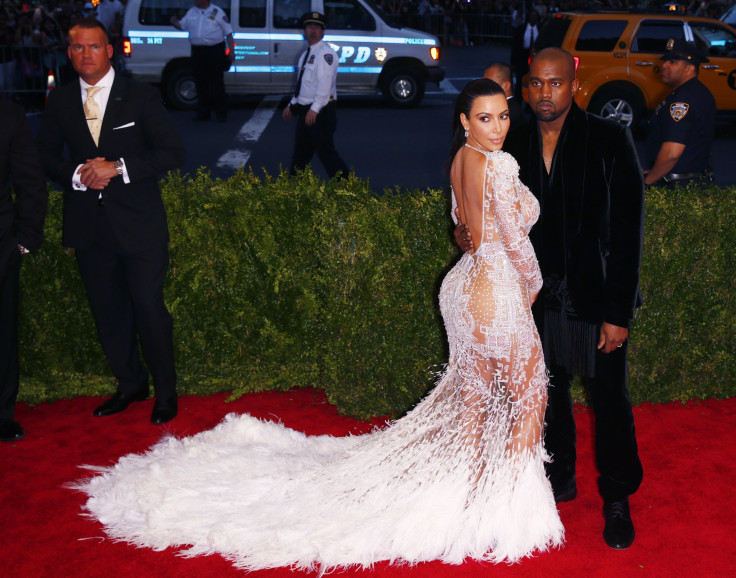 Kim Kardashian is pregnant once again. After struggling with fertility for more than a year, the reality star and her husband, rapper Kanye West, are preparing to welcome a second child.
Kim shared the good news at the end of Season 10, episode 13, of "Keeping Up With the Kardashians" on Sunday. In a preview for the second half of Season 10, the 34-year-old reality star was shown talking with her sister Khloe Kardashian about blood work before excitedly exclaiming, "I am pregnant!" Her second pregnancy is especially exciting because she was told, on several occasions throughout filming, that it was highly unlikely she would conceive again. Kim suffered complications with her uterus following a complicated delivery with her first child, North West, now 1.
The star has yet to share further details about her pregnancy, but here are seven things we know so far:
1. Kim tried several methods to get pregnant.
This season of "Keeping Up With the Kardashians" followed Kim's lengthy journey to have a second child. At the start of the show's 10th season, the mother of one revealed that she and Kanye were "having sex 500 times a day" in an attempt to get pregnant the old-fashion way. She spent a majority of the 13 episodes visiting various fertility doctors, undergoing special procedures to increase her chances of conception, and even went as far as to consult a psychic.
As we previously reported, Kim had allegedly been trying IVF, though reports claimed none of the implanted embryos took. She and Kanye were rumord to be considering alternative methods, including surrogacy and even adoption. Fortunately, it looks like they no longer had to worry about any of that.
2. The "KUWTK" star eventually decided to try doing "all the wrong things" – including dying her hair platinum – in hopes that pregnancy would "just happen."
Kim was so dedicated to having a second child that she decided to make some major changes in her life. In March, she told E! News correspondent Ken Baker that she had cut sugar, chocolate and coffee out of her diet and had refrained from dying her hair in the hopes that she would get pregnant. After months of frustration, she decided to forego the long list of things women are told not to do and do things her way.
"I figured I'm going to do everything that I want to do, and that includes going platinum. Hopefully I will get pregnant doing all the wrong things! I'm totally changing my tactics," she said.
3. The "Selfish" author is believed to be due in December.
According to Hollywood Life, Kim's second child will be born in early December. If the due date rumors are true, that would mean she is about three months along.
4. Both Kim and Kanye would like a boy, though they would be happy with another daughter.
Although Kim and Kanye will be elated regardless of the sex of their second child, it has been reported that both would really like a boy. In January 2013, while awaiting the arrival of their first child, a source told Hollywood Life Kanye had "always wanted a little boy." Kim echoed those sentiments during an interview with Elle UK saying she wanted "a boy and another girl."
5. She and her husband reportedly sat North down to share the news before the episode aired.
Sources told Hollywood Life Kim and Kanye told North, who turns two in just over two weeks, she would be a big sister prior to the television reveal. The site reports that the toddler's famous parents sat down with her together and "explained as best as they could" that they were expecting.
6. Only a select few people knew about the pregnancy before the big "KUWTK" reveal.
Kim and Kanye kept their pregnancy news under wraps, telling only their families and a handful of people who work on "KUWTK."
7. Kim's doctors have warned her that her second pregnancy may be her last.
During an earlier episode of "KUWTK," Kim's doctor warned her that her second pregnancy may be her last. The reality star shared with viewers that while she was carrying her first child her placenta grew onto her uterus. Kim was warned that after giving birth to her second child, doctors may have to rush her into surgery to remove her uterus completely. She was urged to consider surrogacy, but was reluctant.
E! has yet to announce when "Keeping Up With the Kardashians" will return. Check out a clip for the rest of Season 10, including Kim's big announcement, below.
© Copyright IBTimes 2023. All rights reserved.