7 Trailblazing Entrepreneurs Who Are Changing the Game
In a rapidly evolving business landscape, entrepreneurs must consistently innovate and adapt to stay ahead of the curve. In this article, we showcase ten trailblazing entrepreneurs who are changing the game in their respective industries. These individuals, each with their unique skills and experiences, have defied the odds, disrupted traditional norms, and demonstrated unwavering determination in their pursuit of success. From carving out niches in specialty coffee and the PR world to making waves in the tech and culinary sectors, these entrepreneurs are not only redefining success but also inspiring the next generation of business leaders. Join us as we explore the stories, accomplishments, and visions of these exceptional game-changers, and discover the secrets behind their remarkable achievements.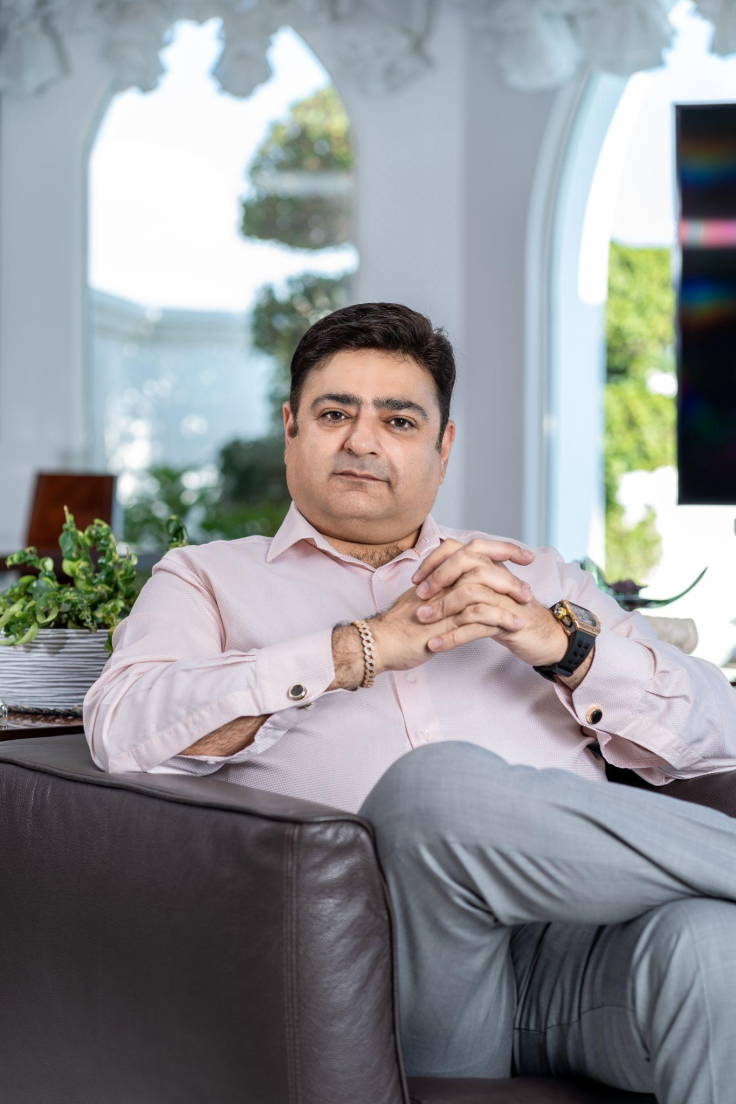 Parvez Sultan Rupani is a visionary leader, renowned entrepreneur, philanthropist, and Chairman of Dgtx Holdings, Skylines Group, and Calltronics. With a global perspective, Rupani built his companies from scratch and has gained invaluable experience in diverse markets across the Middle East, Asia, and the US. His success is grounded in a guiding principle: "If you want to become something, you make someone something." Rupani believes in uplifting others, emphasizing the importance of a "human touch" and helping others achieve their goals to ultimately attain your own success. Among his numerous accolades, he recently won the "Best Digital Transformation Advisory" at the Arabian Best of the Best Awards. As Rupani looks to the future, he envisions dedicating himself to philanthropy and empowering even more individuals.
2. Ryan Godinho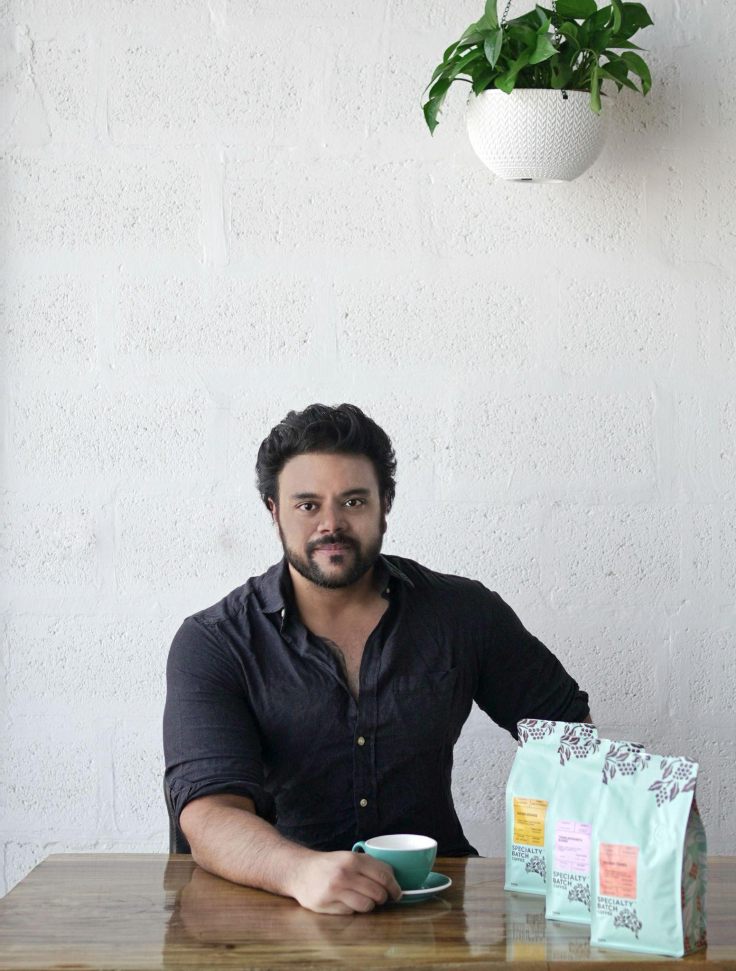 Ryan Godinho has been a driving force in the UAE's specialty coffee and café industry, contributing to its nation-wide development and international recognition. In 2009, he took on an operational role for a newly launched annual Specialty Coffee Event in Dubai, later becoming the UAE National Coordinator for World Coffee Events. As the first GCC-based Lead Instructor for the Specialty Coffee Association of America (SCAA) in the UAE, he established Specialty Batch in 2011 as a training platform and coffee academy. In 2013, Godinho founded Specialty Batch Coffee Roastery, filling a market gap for high-quality coffee experiences. He further expanded his business by securing exclusive distribution agreements with international coffee equipment brands, opening Stomping Grounds in 2016, and launching Tyler's Tavern in 2022.
Moritz Pindorek is an entrepreneur and expert in the crypto, AI, SaaS, and digital product industries. Recognized as a top crypto influencer for many years, he has successfully worked on and raised funds for projects in the web 3 space, amassing a volume of several hundred million dollars. Pindorek's numerous accolades include being listed as a top entrepreneur and influencer by Forbes, LA Weekly, Daily Mail, and more. His story demonstrates that even without a privileged background, hard work and dedication can lead to great success. As a global leader in multiple industries, Pindorek envisions expanding his businesses on a worldwide scale, potentially even taking them public.
4. Patrick Cohen
Patrick Cohen, CEO of CarCover.com, has been a leading force in the automotive cover industry for over 25 years. CarCover.com specializes in selling a wide range of protective covers, including car covers, RV covers, and golf cart covers. With a relentless focus on quality, Cohen's company offers competitively low prices, five-star customer support, and a lifetime warranty on all covers sold. Under Cohen's leadership, CarCover.com has established itself as an expert in its field, continuously striving to provide the best products and services to protect customers' valuable assets.
5. Mosé Jordan
Mosé Jordan is a young, self-taught sous chef and entrepreneur who has rapidly made a name for himself in British Columbia. Recognized as one of the top 25 under 25 entrepreneurs, Jordan helped open three different restaurants within two years and launched a 100K business right after graduating from school. Facing numerous challenges during the pandemic, Jordan took a gamble on an internship at a cannabis studio, eventually partnering with a fellow intern to start a business. Despite initial struggles, his resilience and determination shone through. Jordan envisions his PR firm, PYD, becoming one of the largest agencies in North America, with a diverse range of offerings, including a charity, clothing line, clients, franchises, and more.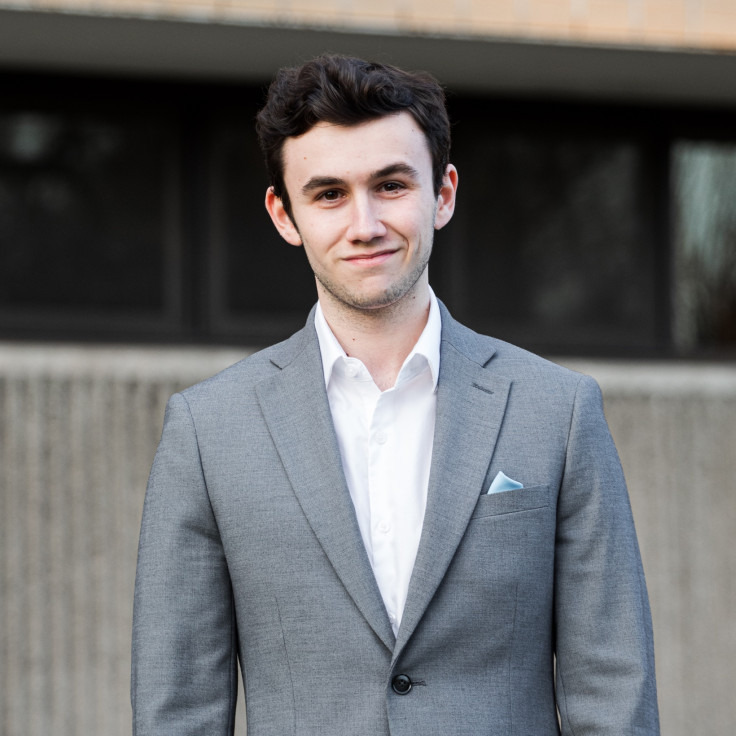 Zachary Bernard, a Canadian entrepreneur and digital marketer, is the founder and CEO of We Feature You, a public relations firm committed to helping businesses and professionals elevate their branding through top-tier media coverage. Recognizing the need for industry professionals to stand out and establish themselves as authorities, Zachary has spent the past five years honing his marketing skills. We Feature You leverages its extensive media connections to guarantee client placements while maximizing the impact of their coverage on branding and marketing efforts. With accolades such as "Top Public Relations Company" by Clutch in the Business Services Category for 2023, Zachary envisions We Feature You as a disruptive force that enables professionals across industries to prioritize branding for exponential growth and success.
At just 22 years old, Sahil Khaleque is already making a significant impact in the PR space. Recognized as one of Surrey's Top 25 under 25 Entrepreneurs, Sahil began his career creating TikTok content for brands and entrepreneurs, generating viral success with an organic campaign that earned $70,000 from a single video. His innate understanding of what captures people's attention sets him apart, allowing him to craft creative, PR-worthy stories for clients. Sahil's agency achieved six figures in its first year of business, and he aspires to inspire others to start their own PR businesses. By sharing the lessons he learned the hard way, Sahil aims to help entrepreneurs generate 10K a month and expand his own agency's portfolio of publicly traded companies and influencers, using PR to reach hundreds of millions of people through single campaigns.
Final Thoughts
These trailblazing entrepreneurs have demonstrated that with passion, determination, and a forward-thinking mindset, it is possible to reshape the future of various industries. Each of them has faced unique challenges and obstacles on their journey, yet they've emerged stronger and more driven to make a lasting impact. Their stories serve as an inspiration to aspiring entrepreneurs and a reminder that success often lies beyond the boundaries of convention.
As we reflect on their accomplishments, it is evident that these game-changers possess a common thread: the ability to innovate, adapt, and persevere in the face of adversity. Their unwavering commitment to excellence, coupled with their willingness to challenge the status quo, has enabled them to leave an indelible mark on the business world.
In a world that is constantly evolving, it is crucial for entrepreneurs to continually learn, grow, and push the boundaries of what's possible. By embracing the lessons from these remarkable individuals, we can fuel our own entrepreneurial journeys and contribute to the ever-changing tapestry of innovation and progress.
FOR FREE to continue reading
✔️ Unlock the full content of International Business Times UK for free
offer available for a limited time only
✔️ Easily manage your Newsletters subscriptions and save your favourite articles
✔️ No payment method required
Already have an account?
Log in