7-Year-Old Cancer Survivor, Jack Hoffman, Scores Touchdown In Nebraska Huskers Red-White Spring Game [VIDEO]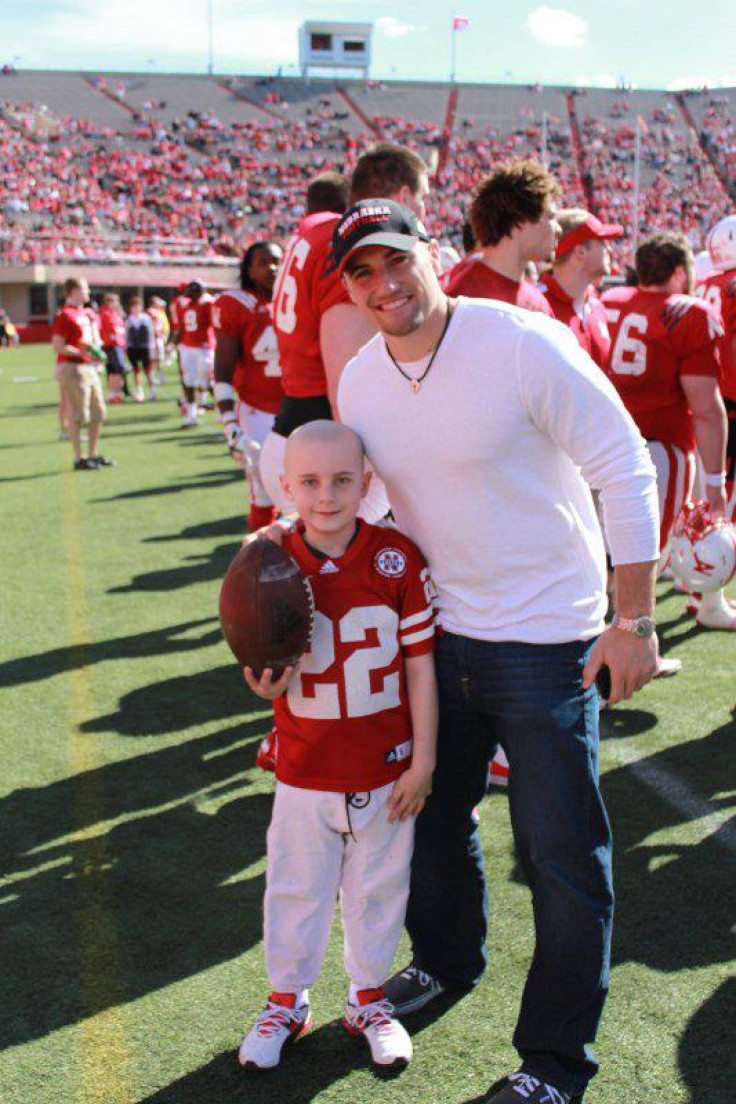 Talk about a magical moment.
On Saturday, 7-year-old brain cancer survivor Jack Hoffman took the field, complete in uniform with a No. 22 Husker jersey and helmet, during the fourth quarter of the University of Nebraska's annual Red-White spring game, ran 69 yards and scored a touchdown while the crowd cheered the whole time.
"That was a moment right there," said one of the broadcasters during the beautiful occasion. "Wow. Goosebumps."
The team swarmed and surrounded Jack at the end zone, lifting him up as everyone in attendance roared for the die-hard Husker fan who grew close with the team's running back, Rex Burkhead, last year and quickly became the team's inspiration.
The team's chapter of "Uplifting Athletes," a national network of college athletic teams who raise awareness of rare diseases gathered $300,000 for the "Team Jack Foundation," which was started by Jack's family and is "dedicated to raising money for the leading cancer cause of death in children."
"Today was another 'once-in-a-lifetime-experience' for our son," said Andy Hoffman, Jack's father. "Truly there are no words to describe what this means to Jack and our entire family. Watching Jack run ahead of both teams toward the North end zone, I was absolutely overcome with emotion. Our heart overflows with gratitude for what Coach Pelini and his staff have done for our son. It truly means the world."
Watch the amazing video below of Jack's touchdown.
For more information about the "Team Jack Foundation," be sure to visit the website and Facebook page.
© Copyright IBTimes 2023. All rights reserved.