Brain Cancer Vaccine Extends Life Expectancy: Other Cancer Vaccines In The Works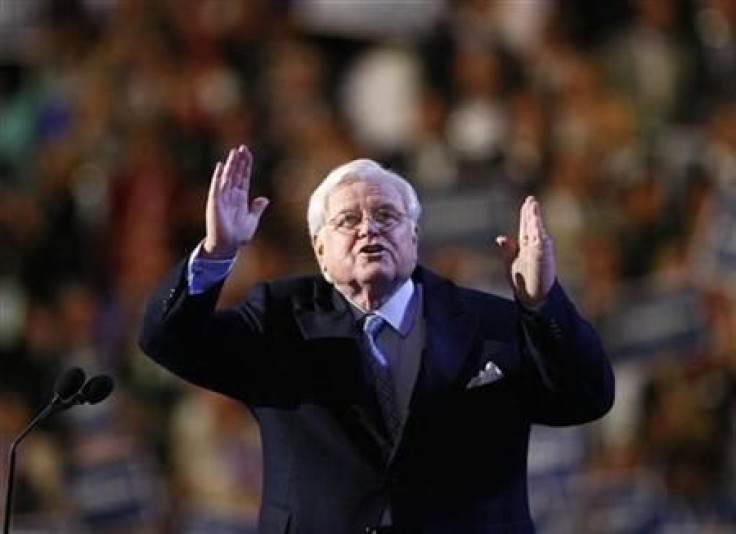 A vaccine aimed against an aggressive form of brain cancer showed promise in an early-stage clinical trial, extending life expectancy by nearly 50 percent, according to research presented Tuesday. The customized vaccine uses the patient's own tumor cells to induce an immune response against the cancer and could be a total game-changer, researchers told attendees of the American Association of Neurological Surgeons conference.
The vaccine targets glioblastoma multiforme, the most common and most aggressive brain tumor, which caused the death of U.S. Senator Ted Kennedy in 2009. Approximately 10,000 people are diagnosed with glioblastoma multiforme annually, usually men over the age of 50 according to Medscape. Symptoms include seizures, nausea and vomiting, but personality changes and memory deficiencies can occur.
The long-term survival rate of a person with glioblastoma multiforme is typically poor. With treatment, 70 percent of patients survive a year after the initial diagnosis, but only 2 percent survive for 5 years or longer. Kennedy died 15 months after doctors diagnosed him with cancer.
During a clinical trial of 40 volunteers, HSPPC-96 vaccine recipients survived on average for 48 weeks compared to unvaccinated volunteers who survived 33 weeks. After six months, 93 percent of the vaccinated group survived, compared to 68 percent for patients treated with conventional therapies, such as chemotherapy and surgery, the researchers found.
These results are provocative, Dr. Andrew Parsa, lead researcher and neurosurgeon at the University of California San Francisco, said in a statement. They suggest that doctors may be able to extend survival even longer by combining the vaccine with other drugs that enhance this immune response.
Researchers consider HSPPC-96 as a vaccine that treats but doesn't prevent glioblastoma multiforme.
Previous ineffective vaccine attempts did not kill all of the tumor cells or worked in a small set of patients, researchers said. The new vaccine uses tumor cells taken from the patient during surgery to suppress further tumors from popping up.
We've done a lot of things for this kind of tumor in the last 40 or 50 years, all variations on different chemotherapies that haven't really panned out, Dr. Jonas Sheehan, director of neuro-oncology at the Penn State Cancer Institute, who was not involved in the study, told HealthDay. What we've known needed to happen for a while now is a revolution -- a totally new way of approaching these tumors. This is an example of a totally new paradigm.
The technique used to produce HSPPC-96 is similar to the one used for Provenge, a prostate cancer vaccine approved by the FDA in 2010. Provenge uses a patient's own white blood cells to stimulate an immune response against the cancer and is approved for patients whose prostate cancer has not responded to other treatments such as chemotherapy, surgery and hormone therapy. Provenge prolongs survival by approximately four months.
Other cancer vaccines approved by the FDA include Gardasil and Cervarix, both intended to prevent cervical cancer caused by certain strains of the human papillomavirus.
Though no other approved cancer vaccines exist, a few candidates entered phase III clinical trials, the final hurdle before a drug can be approved for use in the general population. One vaccine, NeuVax, treats breast cancer in a manner similar to Provenge and HSPPC-96. In a phase II trial, none of the 283 volunteers vaccinated with NeuVax had cancer reoccurrence, compared to the 22 percent reoccurrence in the control group. NeuVax began a phase III trial in January that will last for five to 10 years.
Lucanix is another cancer vaccine currently in phase III trials. Lucanix is a potential treatment for lung cancer and allows the patient's immune system to seek out and destroy tumor cells. Patients with late stage non-small cell lung cancer, a common form of lung cancer with a low survival rate, had 41 percent increased two-year survival rates after being vaccinated.
If the success of HSPPC-96 is confirmed in future studies, the results could have enormous implications for patients diagnosed with glioblastoma multiforme, according to Sheehan.
The hope is that we'll go from a survival of 15 months to a meaningful difference, he said. We're looking to go from 15 months to five years, a quantum leap forward.
© Copyright IBTimes 2023. All rights reserved.