700 Fired From Mayo Clinic After Refusing To Get COVID-19 Vaccine
The Mayo Clinic has fired about 700 employees for not complying with its COVID-19 vaccine mandate.
This reduces the company's workforce of 73,000 by about 1%, NBC News reports. There were exemptions for religious or medical reasons that were accepted by the nonprofit medical center.
The clinic said that roughly 99% of its staff followed the vaccine mandate and the Jan. 3 deadline to get at least their first shot against the virus. The Mayo Clinic justified the firings by citing its need to keep "patients, workforce, visitors and communities safe."
The clinic said that employees can return to work by applying for job openings after they get the vaccines that protect against COVID-19.
Peggy Bennett, a member of the Minnesota House of Representatives, penned a letter last month which was signed by 38 of her fellow representatives that demanded the Mayo Clinic reconsider the mandate. The letter cited an inconsistent approach by the Mayo Clinic in handling religious exemptions and its "heavy-handed, all-or-none" policy.
"We want to be clear that we are not opposed to vaccinations, and neither are most of your employees. However, while there certainly have been benefits shown from these mRNA vaccines in protecting against severe illness and death, there are also legitimate concerns - including a lack of available long-term safety data and documented severe side effects like myocarditis," the letter read.
Myocarditis is an inflammation of the heart muscle that often occurs because of an infection, and can occur from COVID-19, but has also been recorded in some who have received a COVID-19 vaccine.
The Biden administration, in a mandate enforced by the Department of Labor's Occupational Safety and Health Administration, has demanded that employers with over 100 employees require their workers to get vaccinated or face weekly testing. This mandate has been met with a lot of backlashes and is still working its way through the courts, with the Supreme Court to hear more and decide on the constitutional legality of the mandate on Friday.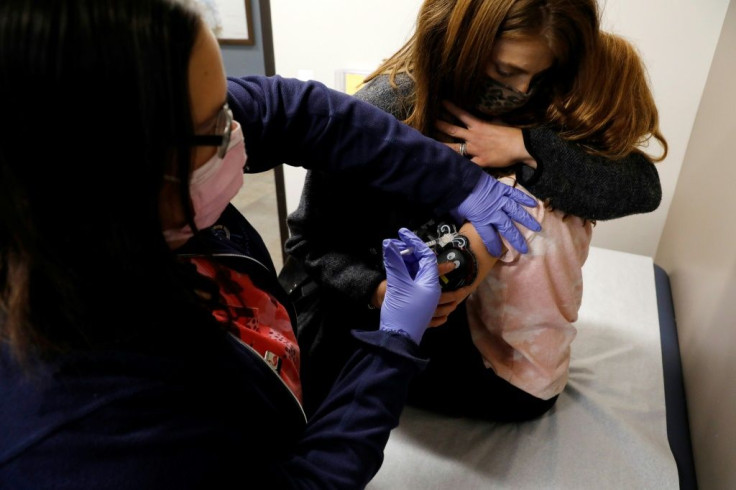 © Copyright IBTimes 2023. All rights reserved.
FOLLOW MORE IBT NEWS ON THE BELOW CHANNELS