75-Year-Old 'Kingpin Granny' Charged For Distributing Opioid In Tennessee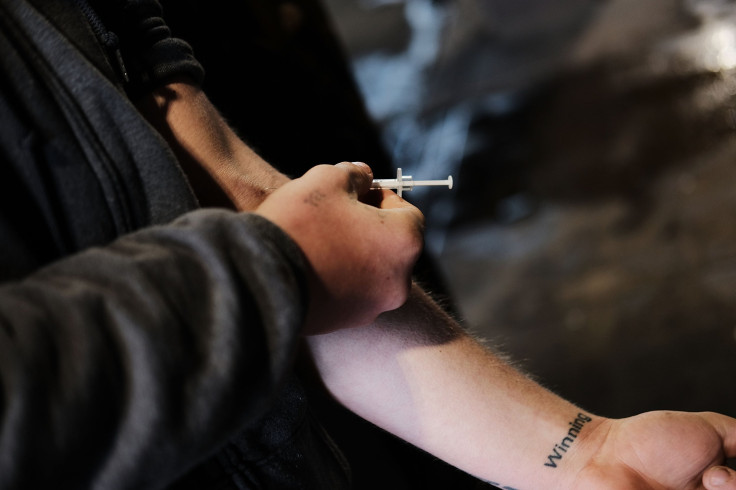 A Tennessee woman, aged 75, was arrested Friday for allegedly distributing opioid from her home.
Betty Jean Jordan, dubbed "Kingpin Granny" by the police authorities, was arrested at her home in Parsons, Decatur County in Tennessee. According to a report by WWAY, a CBS, ABC and CW affiliated television station, Decatur County Sheriff officials said Jordan was selling prescription drugs to people.
As part of an ongoing probe into sale of prescription pills, Jordan's house was searched by the investigators where they discovered and confiscated more than 1,000 prescription pills, which included the likes of Morphine, Xanax and Oxycodone. The investigators also seized $12000 in cash and assets, the report said.
The charges on Jordan include three counts of manufacturing, sale and delivery and possession of drugs, two counts of possession of a legend drug with intent, one count of possession of a legend drug and one count of evading arrest.
Jordan was sent to the Decatur County Detention Center on Friday and was released with a $50,000 bond. The investigation is still underway and more arrests are expected to be made.
Tennessee's history with opioid epidemic was not good. According to a September 2017 report by WREG, a CBS-affiliated television station, more than 1,600 people died in Tennessee due to drug overdose in 2016, which was a 21 percent increase from 2015.
One of the major reasons for the number deaths going up was the usage of fentanyl. Deaths related to fentanyl overdose rose from 169 in 2015 to 294 in 2016, which marked a 74 percent increase. People in the age groups of 25-34 were the worst hit with 114 deaths in 2016, which was a massive increase from 42 in 2015.
Usage of heroin was another driving factor. As many as 260 deaths due to heroin were reported in 2016 — a 26 percent increase from 2015, and deaths related to opioids and stimulants such as methamphetamine rose from 65 in 2015 to 111 in 2016, the report said.
These statistics resulted in Tennessee leading the way in a multi-state investigation into the manufacturing and distribution of opioids in the United States. Lawyers in 41 states had issued subpoenas to numerous companies which included Endo, Janssen, Cardinal Health and McKesson asking them to show documents and other related information on their drug distribution methods.
Attorney General and Reporter for the State of Tennessee, Herbert H. Slatery III, said, "The opioid crisis impacts all of us, and is a threat to families in every community in Tennessee and across the country."
"We will use all resources available to identify and hold accountable those parties responsible. There is too much at stake not to attack this problem from all sides," added Slatery III.
Also, according to a Centers for Disease Control and Prevention (CDC) report released in July 2017, three Tennessee counties, namely Campbell County, Claiborne County and Cocke County, were included in a list of U.S. counties that used most opioid painkillers per capita annually.
© Copyright IBTimes 2023. All rights reserved.