8 Best Voice Over and Text-to-Speech Apps Of 2022
This article uses affiliate links, which means if you purchase products through these links, we may earn a commission. Click here to see our
T&C
. For licensing please click
here
.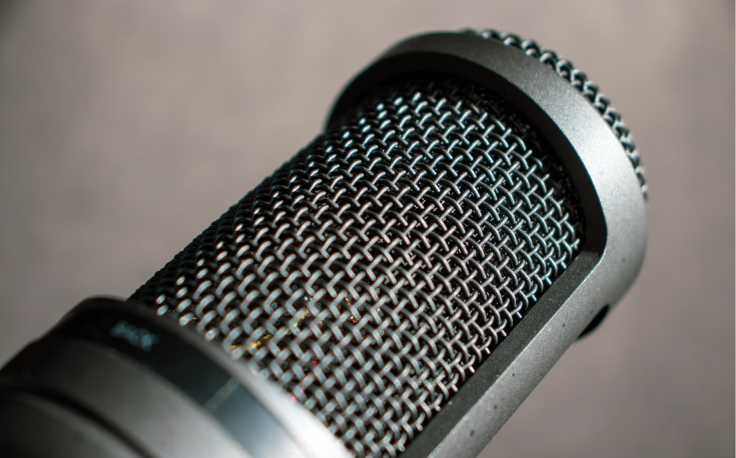 Are you looking for a way to add more personality to your videos? Then you will benefit from AI's voice synthesis.
Using different types of machine-learning technology, plenty of apps are now able to mimic natural human-sounding voices for various purposes -- YouTube videos, business pitches, even advertisements.
Text-to-speech apps are tools that use speech synthesis to read digital and written texts aloud. It can also be used by the visually impaired or people with learning abilities. Some software even assists people in learning how to speak a new language, helping them overcome language barriers.
Suffice it to say, there are plenty of uses for these apps whether for personal or professional use and with the way technology has been progressing, it's bound to only get better.
Here are some of the best text-to-speech and AI voiceover software that you should consider using from AppSumo.
Top Voice Over and Text-to-Speech Apps
VistaSpeech

appsumo.com
Need a voiceover quick? VistaSpeech is the app for you. Giving you access to multiple voices instantly (or generate unique, new ones), VistaSpeech is the perfect voiceover app. You can create commercially-licensed music at the click of a button, opening a world of possibilities for the next video you're making.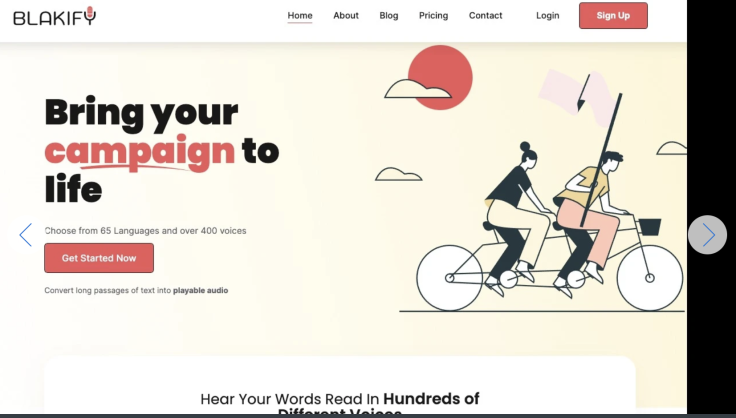 Blakify Text to Speech is a popular text-to-speech app for personal and professional use. An excellent tool with plenty of onboard features, Blakify contains over 700 voices in 65 languages, in addition to a full editor that allows you to fine-tune voices even more.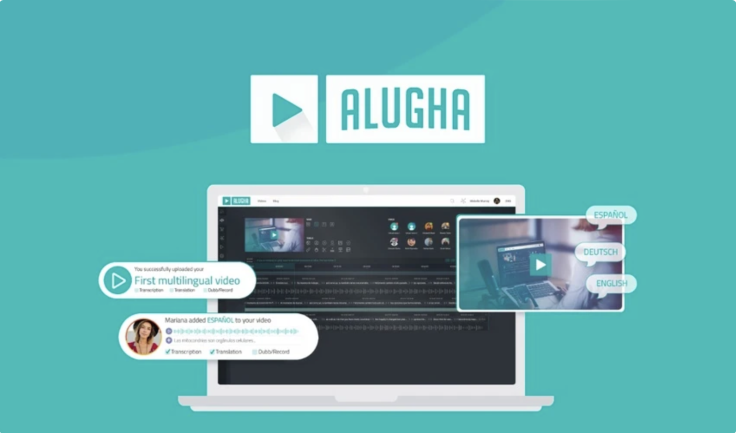 You have a great video ready for your clients, but you have one problem: you hit a language barrier and don't know where to go. Alugha is a video translation tool that streamlines the production of any type of video. Alugha helps you with your translation, AI voiceover, or text-to-speech issues. You can also collaborate with team members on a project and use over 80 languages.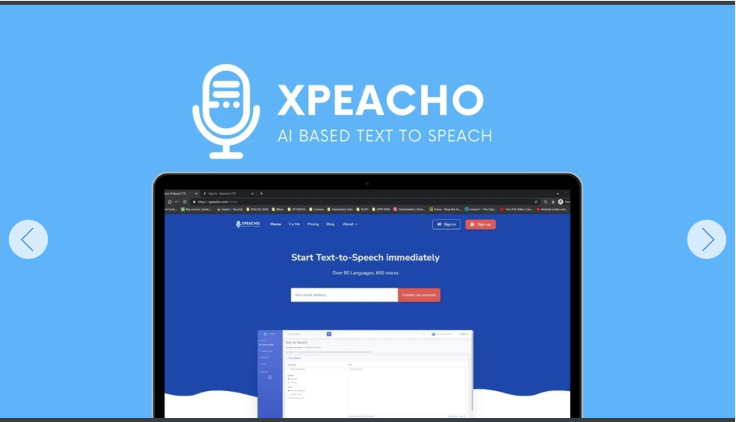 If you think human-sounding AI voiceovers are not possible yet, think again, because Xpeacho Agency is here to provide that. An AI-based text-to-speech program, Xpeacho helps you transform any text into a great-sounding voiceover that's indistinguishable from a real-life voice actor. You can choose from more than 180 languages or 660 different male and female voices, which you can further refine.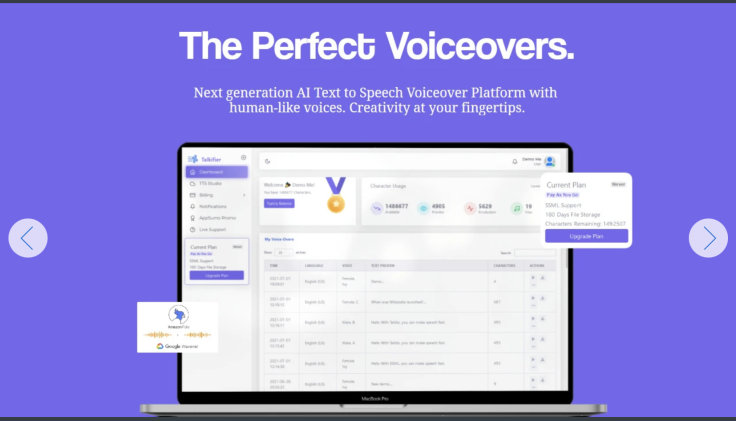 Do you have an amazing script for a video but don't have the voice for it? Talkifier Studio is the answer to your problems. Using speech synthesis and machine learning technology, Talkifier Studio is one of the best text-to-speech platforms today. Through this app, you can utilize live SSML with one click, choose from 400+ voices in over 65 languages, have full commercial rights to use wherever you want and of course, save money and time when creating voiceovers. Simple and easy-to-use, Talkifier Studio is perfect for marketing, online learning, audiobook publishing, personal media and so much more.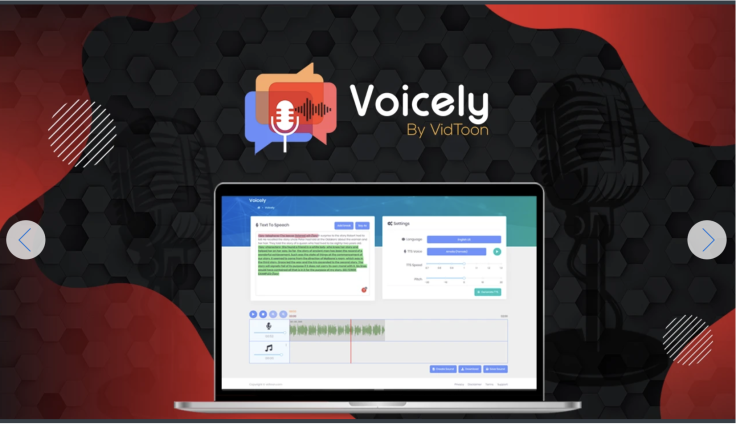 Voicely is an excellent text-to-speech software, one that is regularly updated. With Voicely, you can create highly professional audio when it comes to speech synthesis and SSML controls. This makes it perfect for businesses that need their commercial and broadcast rights for their audio files. Voicely is easy to use, making it perfect for anyone who has no technical expertise.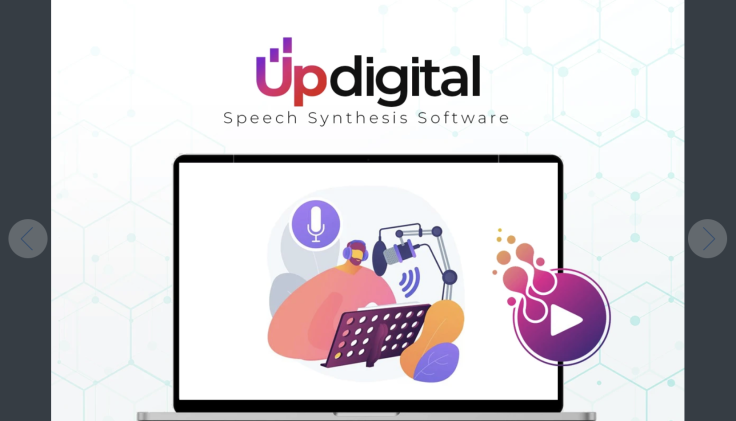 If you want to create a human voice that people can identify your brand with, then Updigital is the software for you. Through neural network techniques, Updigital helps deliver a human-like, engaging and personalized AI voice that can add tons of personality to your business. What's more, you can use it for video presentations, e-Learning content, online courses, advertisements and more.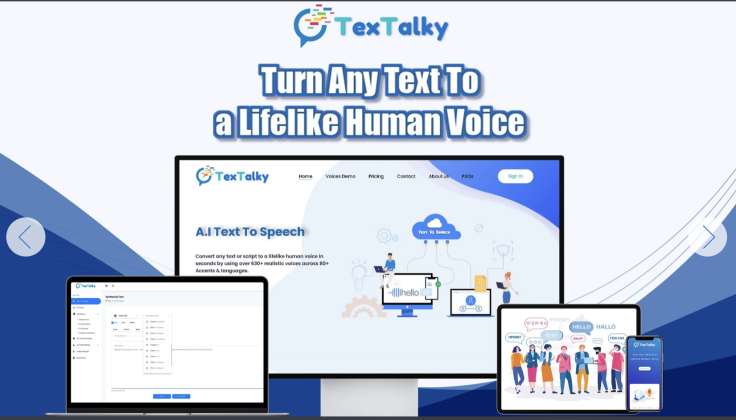 With Textalky, you can turn any script into a lifelike, natural human voice in three easy steps. The text-to-speech AI generator works excellently, allowing you to create different types of audio for your business. You can choose from 128 languages, with SSML tags support and free commercial use.