Nordik Eyewear Forms A Perfect Fusion – Where Fashion Meets Function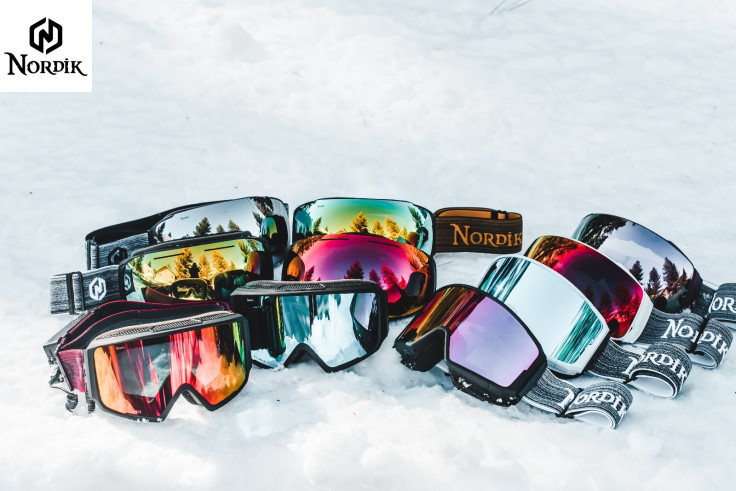 Eyewear has come a long way from being a preventive or corrective tool. Today, eyewear serves more than just functional purposes. People have made eyewear an accessory that conveys part of their personality and serves great aesthetic appeal. Thus, carefully selecting the right pair of eyeglasses can make you look more fashionable. You will also be thrilled to hear that the eyewear market continues to grow and innovate continuously. As a result, you have numerous eyewear options at your disposal today, ranging from conventional glasses to multi-purpose, state-of-the-art ones, like the ones Nordik Eyewear makes.
The past few years have ushered in a substantial in the sports eyewear industry, resulting in sports eyewear becoming an indispensable accessory for sports enthusiasts. This revolution has encouraged sports enthusiasts to embrace eyewear as more than just a piece of prevention tool during their outdoor sports. Nowadays, athletes look for trendy eyewear collections that fulfill their technical requirements and make their unique style statement.
However, thousands of eyewear brands have struggled to make a mark in the sports eyewear industry. Nordik Eyewear has emerged as a successful eyewear brand by combining functionality with fashion, disrupting the sports eyewear industry. The company's bold and unconventional frames, vibrant colors and stunning styles empower customers to achieve almost any desired look.
At Nordik Eyewear, you can find an incredible range of frames in all shapes, designs and colors. People can choose specs that suit their face cut and overall attire best. Whether you are looking for a rectangular, round or oval frame, there is a perfect fit for everyone. Their variety of hues and designs is a desirable feature for a customer.
This revolution in the sports eyewear industry has empowered athletes and ordinary customers to enjoy their favorite outdoor sports fashionably and elegantly. Every athlete looks for their own style and comfort; for instance, Nordik empowers their customer with a wide collection of ski goggles, i.e., Viking, Odin, Torsten, Loki, Freya and Hod. These collections are coupled with advanced technology, such as a photochromic lens, Diamant high contrast feature, and an IMD lens to ensure functionality.
Besides this, Nordik eyewear also shows great diversity in their sunglasses collection; you can have a pair for every type of outfit. It can be a way of expressing yourself according to your mood and personality. As it ranges from a minimalistic collection to a flashy one, you can pick your best pair based on your preference and personality. They have six different collections, i.e., Ragnar 2 in 1, Aksel, RIKR, FRIGG1, FRIGG2 and Kanon. They are designed for outdoor activities such as hiking/running, cycling, fishing and golf/ baseball.
Along with fashion inclusivity, Nordik also focuses on functionality. After all, the eyewear manufacturer wants to ensure you can use its products to protect your eyes from dust, debris, and UV rays during outdoor activity. Nordik Eyewear is equipped with polarized lenses that effortlessly reduce glare and enhance color contrast, ensuring crystal-clear vision even in the brightest sunlight.
With this perfect blend of style and functionality, Nordik has become a prime choice for athletes and ordinary people with its endless efforts in technology and product development. The company might be a newcomer to the industry, but its multi-function designs and patented technologies have allowed it to separate itself from others. Furthermore, the company's ski goggles are patented in the US and use a magnetic design with bonus lenses.
Nordik eyewear boosts your self-confidence and enhances self-expression. It can make you look fab while preventing you from harsh external environments and helping you see the world more clearly. Remember, pick the one that expresses your personality well next time you buy eyewear. You will make a strong fashion statement when you find the right pair that goes with your personality.