Potion's Founder, Kanad Bahalkar, Is Using Artificial Intelligence To Change The Way Sales Are Made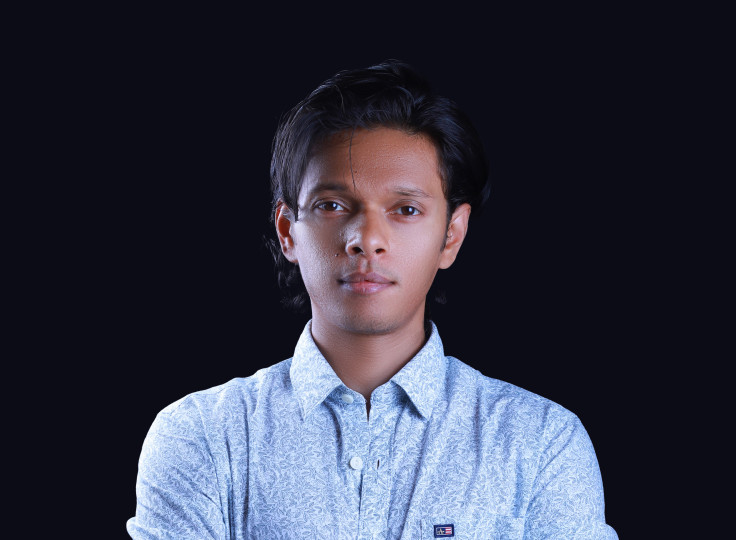 KEY POINTS
Kanad Bahalkar worked on many different AI and ML projects during his career
He started out as a software developer before heading back to school to get a master's degree in Information Systems
His experience with healthcare startup Knit Health helped him realize the potential for AI to help customers and providers alike
Over the last few years, the Artificial Intelligence and Machine Learning spaces have seen impressive advances. Everything from how buyers purchase something to advancements in the healthcare field can be linked to the progress in this arena. For Kanad Bahalkar, who has worked on many different AI and ML projects in his career, it was time to make an advancement of his own. His pursuit of future technologies led him to develop Potion, a personalized bulk video tool that streamlines and simplifies the lives of sales teams across many industries.
However, his journey to founding his own company and developing his own product required him to be well-versed in understanding the user experience, product creation and more. He started out as a software developer before heading back to school to get a master's degree in Information Systems. During his graduate program, he worked at the New England Journal of Medicine, the most widely read, cited and influential medical periodical in the world.
His exposure to medicine and healthcare molded his early career. After taking on the role of software engineer at Endurance International Group, where he worked closely with leadership on integral projects, he moved to a rising healthcare startup in San Francisco called Knit Health. Knit Health used AI cameras to detect sleeping and breathing disorders, such as sleep apnea. Kanad worked closely with clients and doctors, building dashboards to help them understand and analyze the findings coming from the cameras. This experience exposed him to both sides of the user experience, where he realized the potential for AI to help customers and providers alike.
Eventually, Knit Health was acquired by Google, and Kanad stayed on the Google Health Team to support other digital health projects, ranging from PHQ-9 screeners to mapping data in patient portals. After more than two years with Google, Kanad resigned to pursue life as an entrepreneur.
His work on Potion started in 2021, so the company is fairly new, but it's already making waves in the deep-fake, video and sales arenas. In a prior role, Kanad had to learn sales techniques to get the product out to potential users. He realized that when a personalized video was sent out to an audience, it got a much higher response rate than standard emails. However, creating personalized videos for every single person is tedious and time-consuming; it can take up to 10 hours to record 100 personalized videos. No matter the industry, sales teams do not have time to take this on, but that's where Potion comes in.
Using personalized videos for sales pitches results in conversion rates that are up to 5x higher than without personalized videos. Potion makes it quick and easy for sales professionals to reach as many contacts as they want with personalized videos, without the requirements of recording each video on its own. After recording just one video and inputting details about the information that needs to be customized, Potion's state-of-the-art technology creates media content. This enables businesses to ethically and securely scale their sales tactics.
Since Potion has been around, Kanad has already landed a partnership with AppSumo and secured a $3.5 million seed investment. Sales teams across industries are seeing how impactful this technology can be, and they're rapidly subscribing to Potion's technology. One of the most impressive parts about this organization is that Kanad and his team reach potential customers using their own technology, so Potion will always maintain an understanding of the effectiveness of its own sales approach.
© Copyright IBTimes 2023. All rights reserved.