8-Month-Old Child Found Dead With Potent Opioid Fentanyl In System, Parents Charged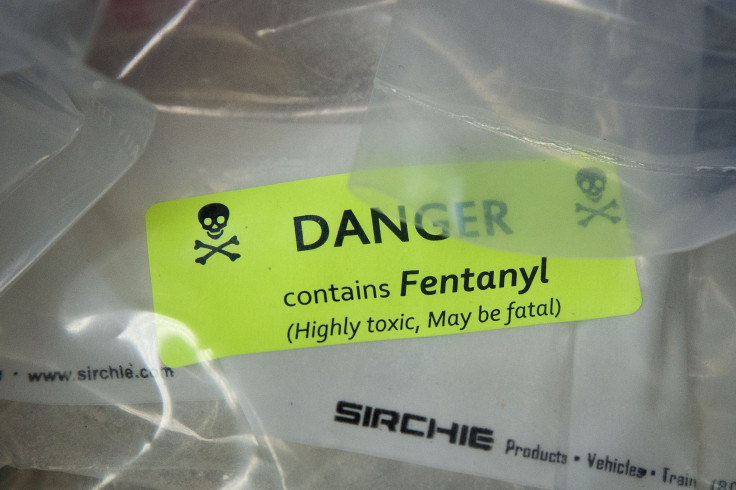 The parents of an eight-month-old infant who died last week, in Coventry, Rhode Island, were charged with the felony of neglect by the police authorities Tuesday after potent opioid fentanyl was found in the system of the child.
According to a report by New York Post, Coventry Police said Wednesday that the authorities received a 911 call at around 6 a.m. UTC (1 a.m. EST) on Nov. 19 regarding an infant who was not responding. The child was taken to a local hospital where she was declared dead. The police said that the cause of the death was not recognized yet.
According to the police, the investigation into the case resulted in evidence which showed neglect by the parents. Also, an initial toxicology report signaled the presence of the fentanyl — a strong synthetic drug in the system of the child. However, the report didn't describe as to how exactly the drug affected the child's system.
According to a report in Chron (Houston News), the parents, Steven Gilchrist and Jocelyn Belmore were arrested Tuesday and charged with one felony count each for cruelty to or neglect of a child. They were scheduled to appear at Kent County courthouse on Wednesday. It was also not clear whether both the accused would be represented by a lawyer or not.
According to court reports, both the accused were brought to trial on Wednesday where they pleaded not guilty to felony neglect charges. The judge set the bail at $50,000 and also ordered that the accused must not come in contact with any children below the age of 16.
Police authorities have stated that the charges might get upgraded once they receive the final toxicology report.
Kerry White, a spokeswoman for the state Department of Children, Youth and Families (DCYF) stated that she knew Gilchrist through an unrelated case regarding another family member.
She stated that Gilchrist's family was under an active DCYF investigation. She also stated that the department got additional information on Wednesday which is related to a case of child maltreatment. She refused to give any further details due to laws of confidentiality.
Fentanyl is a powerful synthetic opiate drug which is said to be even more potent than morphine according to the U.S. National Institute on Drug Abuse (NIDA). One of the most common usages of the drug is to manage the pain after surgeries or to treat patients who are going through severe pain. It is also given to cancer patients.
Due to its strong potency, Fentanyl is a famous drug for people who engage in substance abuse. According to NIDA, Fentanyl also goes by the names of Apache, China girl, China white, dance fever, friend, goodfella, jackpot, murder 8, TNT, Tango, and Cash.
The drug reportedly works like heroin and morphine as it affects the parts of the brain which control emotion and pain. Hence, when it is taken, it results in a state of relaxation or happiness.
Many celebrities died due to overdosing Fentanyl. One of the recent deaths was that of rapper Lil Peep. In 2016, revered singer Prince, died of an "accidental" drug overdose after he "self-administered fentanyl."
© Copyright IBTimes 2023. All rights reserved.