8 Nude Beaches In The US: Top 1 Is In California
KEY POINTS
National Nude Day is celebrated annually on July 14
There are nude beaches with legal clothing-optional places
Black's Beach in California is the number one nude beach
Summer is about to begin.
On July 14, tan-enthusiasts and nudists can bask in the sun and swim on the beach to celebrate National Nude Day.
So, if you've got a weekend free, or want to spend some time with your family and friends, check out these 8 best nude beaches in the United States.
1. Black's Beach (San Diego, California)
Black Beach has received recognition as the best nude beach from tan-enthusiasts from all over the world. It was once the "only" legally nude beach in the country and has been open for over 50 years. It's located under the cliffs of Torrey Pines in San Diego, California.
2. Little Beach (Maui, Hawaii)
Maui isn't really keen on allowing nude beaches in the area, but Little Beach is an exception. It's considered one of the most beautiful nude beaches in the U.S. because of its beautiful scenery. Tourists can lounge while they await the outstanding sunset.
3. Haulover Beach (Miami, Florida)
If you're from the northern part of America, Haulover Beach in Miami is the place to be. It's the only government-run nude beach in the country, so you won't have to worry about police going after you on a much-needed vacation. Over 1.4 million people visit its crystal-clear water and soft sands every year.
4. Baker Beach (San Francisco, California)
Tan-enthusiasts in Baker Beach can relax while they admire the beauty of the Golden Gate Bridge. But swimming is not recommended because of the cold water temperatures. Note: this beach has a designated clothing-optional area.
5. Collins Beach (Sauvie Island, Oregon)
Collins Beach is perfect for people confident in showing a lot, or all, of their skin. It's a pro-nudity beach with warning signs to alert non-nudists about clothing-optional regulations.
6. Kehena Black Sand Beach (Big Island, Hawaii)
If you're not a fan of hiking, this Kehena Black San Beach should be on top of your list. It's easily accessible, and you won't feel tired traveling to its tourist attractions. Some say it's best to visit the beach on Sunday nights since it's filled with more fun, booze, music, and dancing.
7. Hippie Hollow Park (Austin, Texas)
Hippie Hollow Park is only 20 minutes away from Austin. If you want to go on a weekend trip with your family and friends, it's the best destination for an adventure. It doesn't have a sandy shoreline, but the flat rocks make a good place for nudists to sunbathe.
8. Gunnison Beach (Middletown, New Jersey)
Gunnison Beach is the only legal nude beach in the city of New Jersey, so Manhattan residents would have to take a trip down to enjoy a day on the beach. However, they won't be disappointed since it is one of the most popular spots with a view of the stunning Manhattan skyline.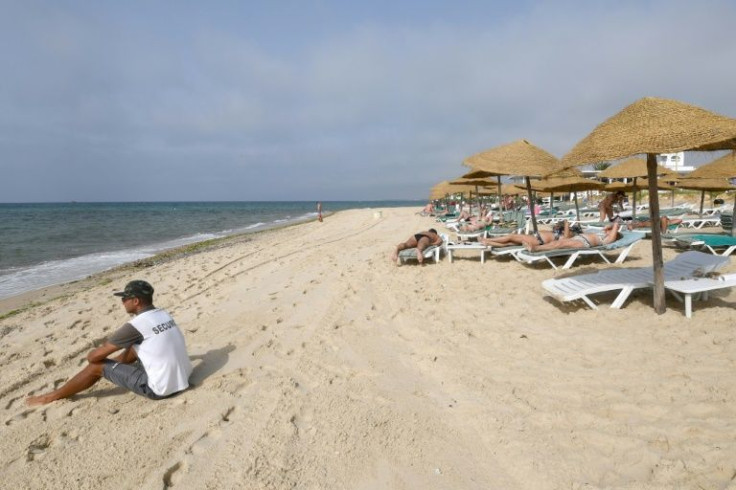 © Copyright IBTimes 2023. All rights reserved.