8 Of Our Favorite Unusual CBD Products That You Should Try
Go green, in ways more than one.
This article uses affiliate links, which means if you purchase products through these links, we may earn a commission. Click here to see our
T&C
. For licensing please click
here
.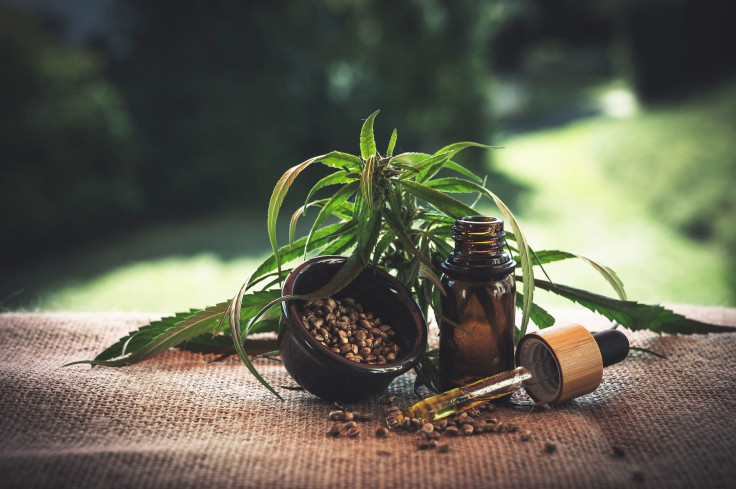 Nearly two years ago, congress passed the 2018 Farm Bill, which basically removes hemp and hemp-derived compounds from Schedule I classification, meaning that they're no longer considered as dangerous drugs to be avoided. One of those hemp-derived compounds is CBD, which quickly found a market in the health industry as the law made it easier to market the rapid product development that occurred not long after. Unlike its illicit twin THC (which provides the mind-altering effects you get from marijuana), CBD is known for its potential health benefits.
That's great news for an industry that just five years ago, barely existed. Nowadays, it's quite easy to hear the word CBD get thrown around in products like oils, tinctures, and topical, all of which are known to deliver on their promises.
But as innovation drives this ever-evolving CBD industry forward, companies find more and more use for the compound, leading to more unusual yet still effective offerings. Here are some of our favorites, and what we believe you should give a go as a little treat this Christmas: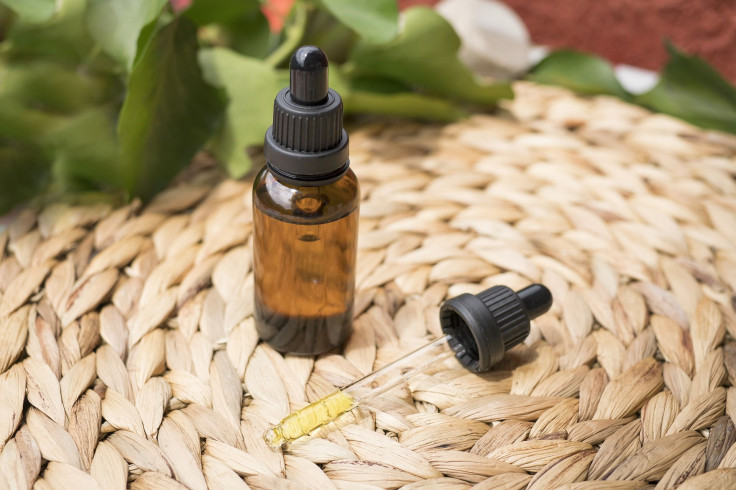 1. Inhalers
These days, companies are now offering inhalers that are infused with the potential health benefits of CBD. This is not that unusual however, as vaping has risen in the last few years as a healthier alternative for smoking. So why not throw some CBD goodness in the mix as well?
For our favorite, we recommend HealthVape and their affordable vitamin-infused inhalers. Nicotine-free and safe from any harmful ingredients, these inhalers come in different flavors, and can either help you relax, get some vitamins, or get a boost of much-needed energy.
2. Self-care products
Thanks to innovation, CBD can now be easily introduced to your self-care routine. This includes eye serums, face creams, shampoos, conditioners, and cleansers for both your face and body. The compound is known to have anti-inflammatory and moisturizing abilities that can definitely benefit your skin.
For our recommendation, we'd opt for CBD for Life's line of self-care products that will not only enhance your nightly routine but make you never look at self-care the same way again.
3. Bath bombs
While it may sound a bit unusual, it's actually the perfect combination, seeing as both CBD and baths help provide a momentary escape from all our stress and troubles as we relax and unwind for a bit. So why not just combine them?
Turns out, a company by the name of Good Jane has already done so. Made to help ease mood swings and headaches, their Third Eye Chakra CBD bath bomb is infused with not only CBD, but also a blend of essential oils to help you ease and relax better in your own private time.
4. PMS relief
Speaking of private time, no one needs it more than adult women, especially when that time of the month comes and your PMS woes start kicking into full gear. Thankfully, there are now CBD products that can help provide relief during these rather painful and uncomfy times.
Good Jane is also the company to check out in this regard, as their PMS + Chill bundle is both effective and affordable. The bundle includes the Not This Month stick and Hello Mellow capsules. The former helps provide relief from menstrual cramps and the like, while the capsules should help with your mood swings. Oh, and they come in a recyclable package too!
5. Menopause supplements
During menopause, women are bound to experience reductions in their hormone levels, which can then lead to a range of effects. As such, women tend to take vitamins to protect their overall health and help manage any discomfort during the process.
Now, CBD can also help aid during this vulnerable time. One such company that specializes in this is MenoChill, which provides probiotic supplements with CBD for Menopause. Developed by a woman-owned and operated company, these supplements use the power of probiotics and CBD to help with hot flashes, support better sleep at night, and balance your overall mood.
6. Tea
It's essentially your favorite Sunday morning drink, but much better. While energy drinks and caffeinated beverages infused with CBD are becoming more commonplace, CBD-infused tea is still on the more obscure side.
That doesn't mean they're not good though, as this Chamomile Tea + CBD offering from LumiBloom is proof that they go excellently together. Combining the natural essence of chamomile with the effects of CBD, this tea helps you reach a new state of caffeine-free relaxation that can help with either anxiety or trouble with sleep.
7. Sheet masks
Sheet masks are all the rage these days, all thanks to the steady rise of the beauty and skincare industry. And now, any CBD fan can now also enjoy its health benefits the next time they place a sheet mask on their face at night before sleeping.
For our pick, we recommend trying the CBD sheet masks made by Mantra Masks. All-natural and made in the U.S., these affordable sheet masks come in different varieties for different purposes, such as anti-aging, after sun, blemishes, marine hydration, repair, pore refining, and collagen. Whatever the purpose may be, you can count on the CBD infusion to help provide more all-natural hydration on your skin.
8. Blankets
When you think of CBD and sleep, you'd usually think of oils or tinctures that can help make you sleep, and you won't be wrong. However, there are now other offerings on the market, like the blanket that we have here.
Essentially the world's first CBD-blanket, the Dream Blanket by Curfew is an all-season blanket infused with patented, micro-encapsulated beads that release CBD to provide more relaxation as you sleep. Made from polyester and cotton, this blanket is the best way to end a long and exhausting day. Now that's an innovation we can truly get behind.