9 Injured In Shooting That May Have Streamed Live On Facebook: Report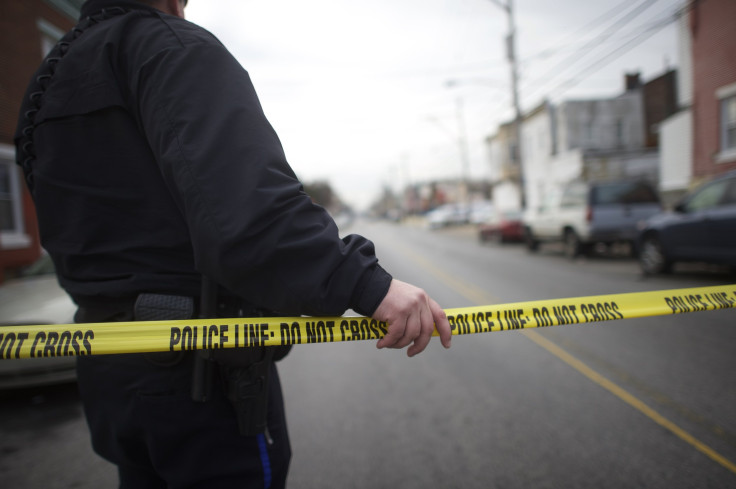 Nine people were injured — two critically — after two gunmen opened fire on a crowd in North Philadelphia Saturday night. The event may have been streamed on Facebook Live, authorities said.
The shootout reportedly occurred in Philadelphia's Strawberry Mansion neighborhood where dozens of people were outside listening to music. Detectives told CBS Philly Saturday that around 10:30 p.m., two unidentified men opened fire on the crowd from across the street between the 2300-2500 block of North 23rd Street. Nine people were reportedly hit by the gunfire.
All of the individuals injured during the shooting were under the age of 26, according to reports. Two are in critical condition at Temple University Hospital, where they are receiving treatment, Philly.com reported Sunday, adding that injuries "were to the stomach, hand, and back, and were said to be non-life threatening."
Read: Man Dies After Setting Himself On Fire On Facebook Live In View Of Ex-Girlfriend
As many as 30 people were present at the time of the shooting, according to ABC News. Multiple witnesses told the news outlet that they don't understand why the victims became targets.
"These boys come from good homes," a witness told ABC. "They weren't thugs, no gun slingers or drug sellers."
"Many of them were young boys that I watched grow up, they were having such a good time, it was such a positive vibe. I stopped and spoke to them," a woman, whose teenage cousin was reportedly shot in the leg, told ABC.
Read: Can Families Sue Facebook For Violent Videos Of Victims?
No arrests had been made as of Monday and police are urging anyone with information about the shooting to come forward. A representative for the Philadelphia Police Department told International Business Times that investigators are attempting to determine whether the shooting was streamed on Facebook Live.
Facebook did not immediately return IBT's request for comment.
© Copyright IBTimes 2023. All rights reserved.