9 Margarita Recipes To Enjoy On Cinco De Mayo 2017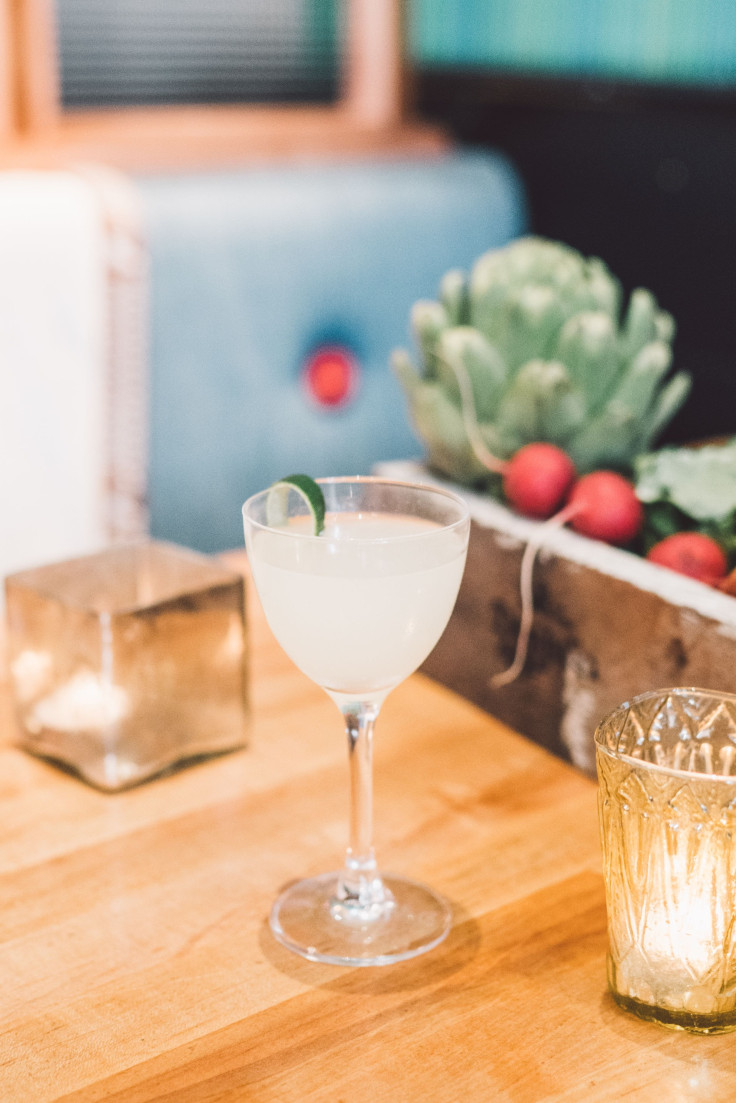 The weather's changing and there's nothing that says it's almost-summer quite like a cool refreshing margarita. On Cinco De Mayo — a celebration of Mexico's 1862 victory in the Battle of Puebla — people flock to restaurants and bars to sip on these delicious tequila-based drinks, but why go out when you can whip up something twice as good at home?
Making margaritas at home may seem intimidating, but it's a truly simple cocktail that every unofficial bartender should know how to create. All you need are a few simple ingredients including freshly-squeezed lime juice, triple sec and tequila — Don Julio, Herradura, Patrón, Jose Cuervo, 1800 or any other brand will suffice. You can serve them up on the rocks, or frozen with the addition of some ice blended in with the aforementioned ingredients.
Classic margaritas are a no-fail-favorite, but the best thing about margaritas is how easily they can be dressed up. The addition of a few simple ingredients can take your drink to the next level. Fresh fruit and fun sugars and/or spices are the simplest way to elevate a plain Jane margarita to a signature cocktail in seconds.
So what margarita recipes should you wow friends, family and party guests with? We've got a few ideas:
Frozen Mango Margaritas
Mango is one of those natural flavors that pairs wonderfully with the acidic taste of a margarita. This recipe combines all the classic elements of a traditional margarita with the addition of frozen mango. Blend these ingredients together for a crowd pleasing drink. Get Ellie Krieger's recipe HERE.
Prickly Pear Margaritas
Step outside your comfort zone with this refreshing margarita that screams summer time. Combine classic margarita ingredients with the sweet and fruity taste of prickly pear, which Cooking Channel describes as a cross between watermelon and strawberries. Yum!
Passion Fruit Margaritas
Whether your get your hands on an actual passion fruit to blend up with your margarita ingredients or just the nectar of one, you're in for a real treat. Check out this passion fruit margarita recipe HERE.
Jalapeno Margaritas
Nothing quite balances out the acidity of a margarita like a little splice. Kick your party up a notch with these delicious jalapeno margaritas from Food Network.
Spicy Grapefruit Margaritas
The only thing better than a jalapeno margarita is a jalapeno margarita with grapefruit flavors! Get the recipe HERE.
Mojito Margaritas
These margaritas are the best of both worlds — they combine tequila, tangy lime, mint and more for a delicious drink margarita and mojito drinkers are sure to enjoy. Get the recipe HERE.
Strawberry-Bottomed Pineapple Margaritas
Strawberry and pineapple pair beautifully together. Toss them into a margarita for a winning drink to sip on Cinco de Mayo and, well, any day of the year. Recipe HERE.
Fizzy Mezcal Margaritas
Looking for something smoky, tangy and fizzy to complete your party plans this weekend? We've got just the margarita for you. Check it out HERE.
Clarified Avocado Margaritas
If you've been on the hunt for a truly out-of-the-box margarita recipe, look no further. Created by San Francisco mixologist Leon Vazquez, this recipe combines the classic ingredients of a margarita with unconventional ones like cilantro, avocado and whole milk. Yes, you read that right.
Whipping this up provides some planning ahead of time. In one container you'll combine four ounces of lime juice, four ounces of simple syrup, 30 dashes of orange bitters, an avocado, two serrano peppers, and a bushel of cilantro. In another, mix up 14 ounces of boiling water covered tight to avoid evaporation and add 16 ounces of tequila (he recommends Don Julio 70 Añejo Claro) and let that sit overnight.
Next, bring 40 ounces of whole milk to a boil and add two ounces of lime juice. The milk will curdle — it's all part of the process. Strain the mixture through cheesecloth and refrigerate overnight.
The following day, combine the two mixtures and enjoy.
Need more margarita ideas? Check out last year's list and please, enjoy responsibly.
© Copyright IBTimes 2023. All rights reserved.