9-Year-Old Makes 'Heartbreaking' Call To 911 As Dad Shoots Mom And Sisters
KEY POINTS
The 9-year-old girl called 911 after her mother and two half-sisters were gunned down by her father in Brooklyn Monday
Police said her father and mother's relationship had been "very rocky" but had not received other domestic violence complaints
The case is still being investigated by authorities
A 9-year-old Brooklyn girl placed a "heartbreaking" 911 call after her father gunned down her mother and two half-sisters late Monday in an apparent murder-suicide on what was supposed to be her birthday celebration, police have said.
"Body-worn camera of her calling 911 just breaks your heart," NYPD Chief of Detectives James Essig told reporters, including ABC7 New York.
"She was just calling 911, you know, if you can imagine, it's horrific, the 911, saying, 'Daddy was coming over for my birthday, and he shot people,'" Essig recalled the girl saying.
Police said the girl's father, 46-year-old Joseph McCrimons, fatally shot her mother, 45-year old Rasheeda Barzey, and her two half-sisters, 20-year-old Solei Spears and 16-year-old Chloe Spears, before killing himself. McCrimons was not the father of the two older sisters.
Officers, responding to the 11:20 p.m. emergency call, found the young girl unharmed inside a closet of the family's fourth floor apartment on Sutter Avenue in Brownsville, inside the Van Dyke Houses.
"And she was weeping and crying [that she] 'didn't have presents.' It was heartbreaking to hear that. We found her hidden in a closet," Essig revealed. "It's really heart wrenching."
Her mother and two half-sisters were pronounced dead on the scene, while McCrimons' body was found in the walkway of a nearby building with an apparent self-inflicted gunshot wound to his head.
Essig said police had not received other domestic violence complaints or 911 calls about the couple. No clear motive has been disclosed by the police.
An unnamed resident in an apartment below Barzey and her children told New York Post that Barzey and McCrimons previously had a "really bad" argument. Unnamed relatives also described the couple's relationship as being "very rocky" over the years, but Essig said it was not to a point where authorities needed to intervene.
"There were no prior domestics between them," Essig noted.
According to police, McCrimons was convicted for manslaughter 28 years ago.
The investigation is ongoing, police said.
A similar incident happened over the weekend when a Texas family of six was killed in an apparent murder-suicide.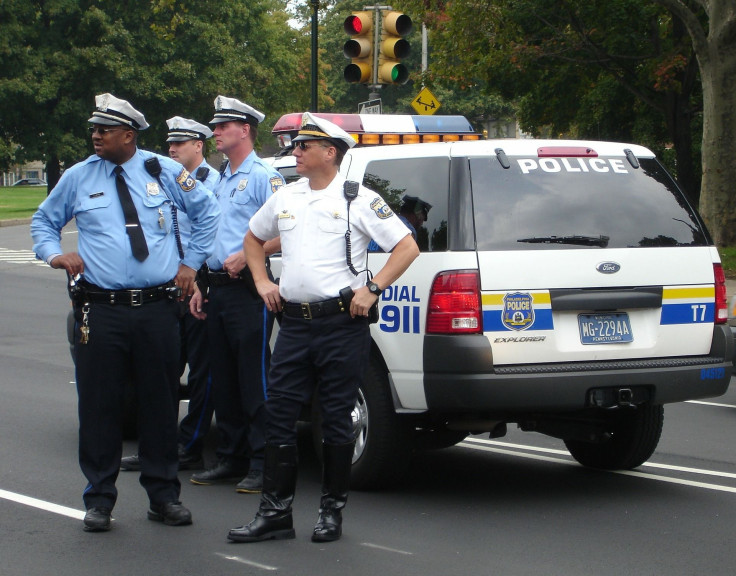 © Copyright IBTimes 2023. All rights reserved.