90s Style In 2017: Hypebeast x Pleasures Collaboration Launches, When And Where To Buy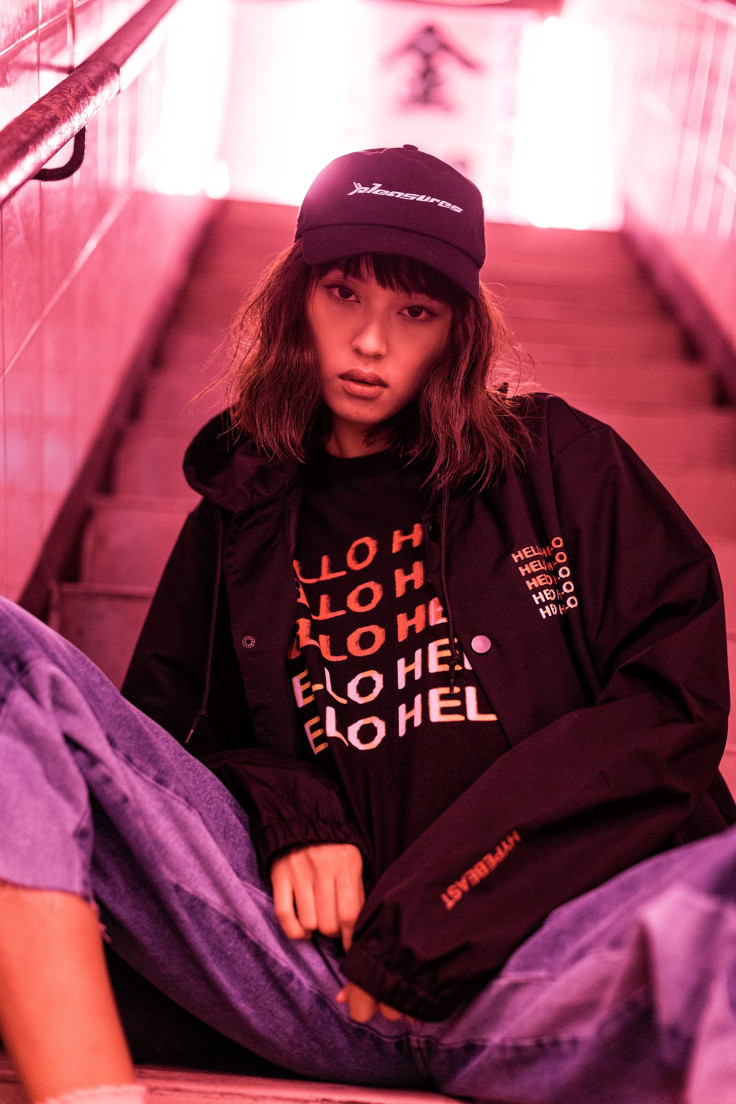 Hypebeast, the fashion/art/design hub and content creation platform, announced Thursday a new collaboration with cult streetwear brand Pleasures.
The exclusive Hypebeast x Pleasures collection will feature products inspired by the advent of digital devices and the pre-internet nostalgia of the '90s. In a nod to grunge bands like Sonic Youth and Nirvana, the collection will include a range of apparel including T-shirts, coach jackets, hats and hoodies, according to a news release from Hypebeast.
"The message stems from a time period when we were truly analog and suddenly everyone's lives went digital," Pleasures founder and designer Alex James told Hypebeast in a recent interview discussing the meaning behind the collaboration's pieces. "The internet forever changed us all."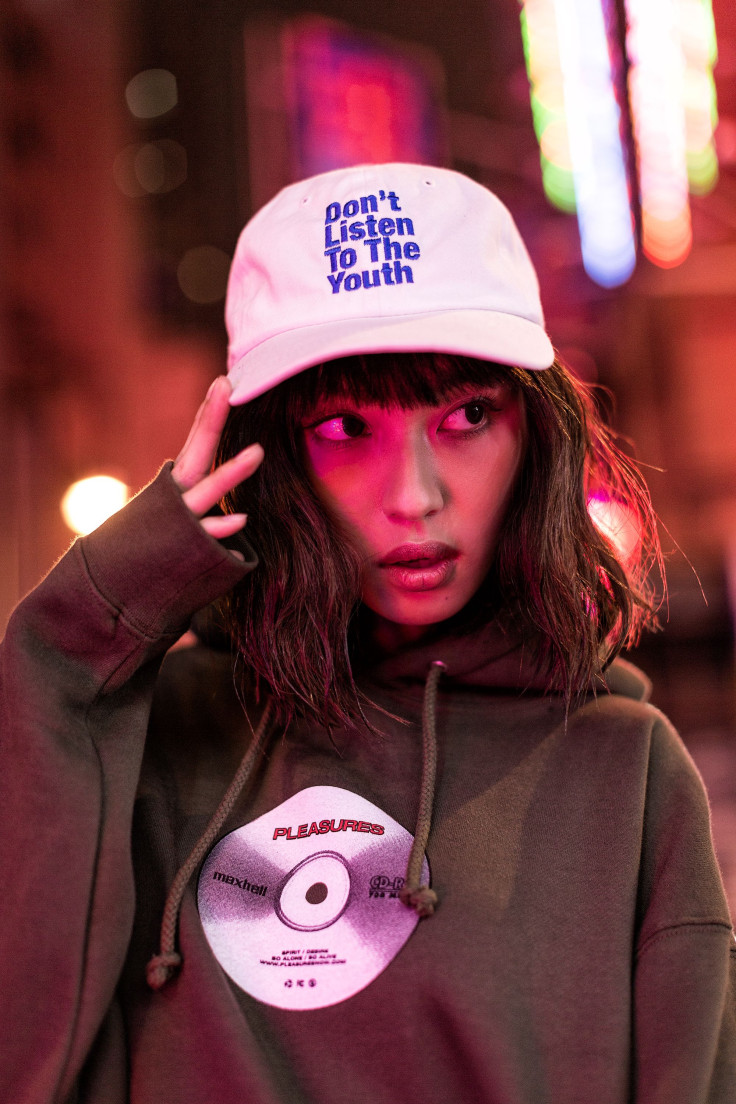 Pleasures, an up-and-coming Los Angeles streetwear brand James and his partner Vlad Elkin launched two years ago, is known for championing apparel inspired by the likes of music scenes like punk and grunge bands — what Fader aptly referred to as "Dadcore-meets-goth."
James teamed up with the Hypebeast team to launch the exclusive collection, which will feature "graphic-heavy designs" and pieces that display iconographic symbols and music lyrics that pay homage to American youth culture and the grunge scene that fueled the '90s.
Among the collection's offerings will be a baseball cap that reads "Don't listen to the youth" and a T-shirt with Bjork's face on the back.
The collection will transport fans to the bygone days of a pre-internet era, as well. After all, Pleasure's brand slogan — "Feelings from the past interpreted into visual, cerebral, and wearable expressions" — is one that honors history. For this collection specifically, James took direct inspiration from the cultural atmosphere of the pre-internet days.
"Before the internet, it was all about real life experiences. I am taking memories from my past and putting them in concepts people can wear and experience on their own," James said.
A price range for the collection has not been announced, according to Hypebeast. But there is a release date — the new Hypebeast x Pleasures collaboration collection will launch Monday at 9 a.m. EST. online at HBX.
© Copyright IBTimes 2023. All rights reserved.