92 Percent of Newt Gingrich's 1.3 Million Twitter Followers Are Fake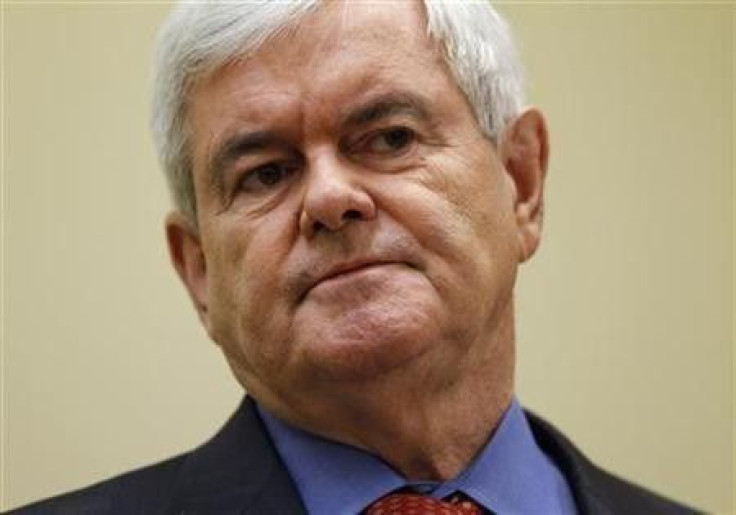 More than 90% of presidential candidate Newt Gingrich's approximately 1.3 million Twitter followers are either spambots or accounts not demonstrably connected to real people, an analysis by the web firm PeekYou found.
Gingrich boasted recently that his substantial number of followers eclipsed his rivals for the Republican nomination, a surprising feat for a man whose campaign appeared to be collapsing as prominent aides and fundraisers fled en masse. Gawker followed up on the story with a former Gingrich staffer who charged that Gingrich had employed various web agencies to purchase inactive or decoy accounts and build an illusion of a massive online following.
"If you simply scroll through his list of followers you'll see that most of them have odd usernames and no profile photos, which has to do with the fact that they were mass generated," the staffer said.
That prompted a denial fromn Gingrich's camp, with press secretary R.C. Hammond telling ABC News that "we've never utilized firms, agencies, or outside organizations to inflate Newt's Twitter followers."
But PeekYou had, by coincidence, been conducting a project on measuring Twitter audiences that included crunching data on presidential candidates. The Gawker post led researchers to reexamine data they had compiled on Gingrich and find that "a huge majority of his followers are either completely anonymous people who have no other web presence, or they are spambots," according to general manager of business and product development Josh Mackey.
Gawker could not verify whether Gingrich had actively sought to buy the additional followers.
© Copyright IBTimes 2022. All rights reserved.
FOLLOW MORE IBT NEWS ON THE BELOW CHANNELS