AAA Tipsy Tow: List Of States, Cities You Can Score A Free Ride Home On Halloween 2013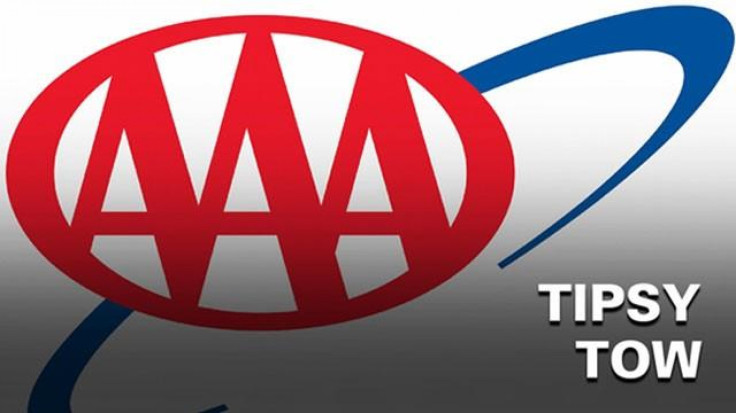 Had too much witch's brew on Halloween this year, you devil? Don't get behind the wheel while drunk because you can score a free ride home courtesy of AAA and its "Tipsy Tow" program on October 31.
The American Automobile Association (AAA) is offering its annual Tipsy Tow service as an effort to encourage people who drink to refrain from driving on popular drinking holidays, like Halloween.
The service is offered in select states courtesy of AAA between 6 p.m. on Thursday, Oct. 31, 2012, and 6 a.m. on Friday, Nov. 1, 2013. The ride is free for both AAA members as well as non-members.
The states with AAA clubs offering the safe ride program (for members and non-members) for 2013 are:
1. The Auto Club Group (statewide in Florida, Georgia and Tennessee. Program is called "Tow-to-Go" and has reportedly removed 20,000 intoxicated drivers off the road since its inception in 1998.)
2. AAA New Jersey Automobile Club (Morris, Essex and Union counties)
3. AAA Northern California (in all club territories)
4. AAA Nevada (statewide)
5. AAA Utah (statewide)
6. AAA Arizona (available statewide on Nov. 1 only)
7. AAA Tidewater (Greater Hampton Roads area: cities of Virginia Beach, Norfolk, Portsmouth, Chesapeake, Suffolk, Newport News, Hampton, Poquoson, Yorktown and Williamsburg, VA)
Tipsy Tow was created by AAA to combat fatalities stemming from drinking and driving, especially during the holiday season when statistics are higher for fatalities. The program is also offered on New Year's Eve and other holidays.
So how do you get your free ride home on Halloween from AAA's Tipsy Tow?
Simply call the Tipsy Tow line at 1-800-222-4537 (1-800-AAA-Help) and say, "I need a Tipsy Tow." The call desk will send a tow truck to your location and drive you, one additional passenger and your car home, one way. Reservations cannot be made beforehand.
The fine print reminds those who wish to take advantage of Tipsy Tow that the service caters to people within 10 miles from their pickup point to their destination, according to the company's website. The company also noted it will only drive motorists to their home, not to another drinking establishment or destination.
Be safe, and have a happy Halloween!
© Copyright IBTimes 2023. All rights reserved.