A$AP Rocky's Stepmom Slams Rapper's Rumored Girlfriend Kendall Jenner, Calls Kardashians A 'Bad Family'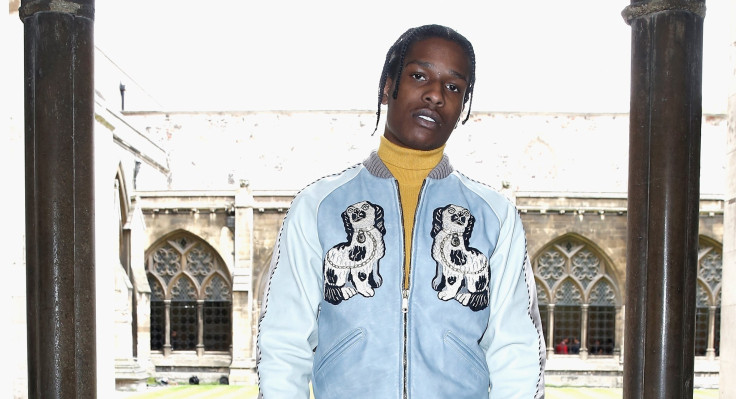 A$AP Rocky may be in total bliss dating model and reality star Kendall Jenner, but one member of his family doesn't seem too thrilled about the blossoming romance. In a new interview, the rapper's stepmom Kari Mayers ranted about A$AP Rocky and Jenner's rumored relationship and slammed the entire Kardashian family.
Speaking to the Daily Mail Monday, Mayers said she thinks A$SAP Rocky (real name Rakim Mayers) could do a lot better than Jenner. "I've heard all about him dating Kendall and I don't like it," she said. "Everything I hear about the Kardashians makes me think they are a bad family for Rakim to be involved with."
Mayers went on to say that she would prefer if the "Fashion Killa" rapper didn't hang around the Kardashian/Jenner clan. "I don't' want him being dragged into that circus, he is too good for that and can do so much better," she told the outlet. Mayers, who's married to A$AP Rocky's dad Adrian, also opened up about his ex-girlfriend Iggy Azalea, telling the Daily Mail that she was sad when the relationship ended because the "Team" rapper was a "lovely girl" and "so down to earth."
Last week, Us Weekly reported that Jenner and A$AP Rocky were "full on" dating now. "It's the real deal," a source said, adding that Jenner makes sure she clears up her busy schedule so she can spend time with the rapper.
The "Keeping Up With the Kardashians" star and A$P Rocky first sparked dating rumors last month when they were spotted hanging out together in Paris. The pair was photographed walking the streets of the city before grabbing dinner at L'Avenue restaurant. They ended their night out by partying at Paris' Cartel Club.
© Copyright IBTimes 2023. All rights reserved.