Aaron Carter, Madison Parker Split Following Singer's Outing As Bisexual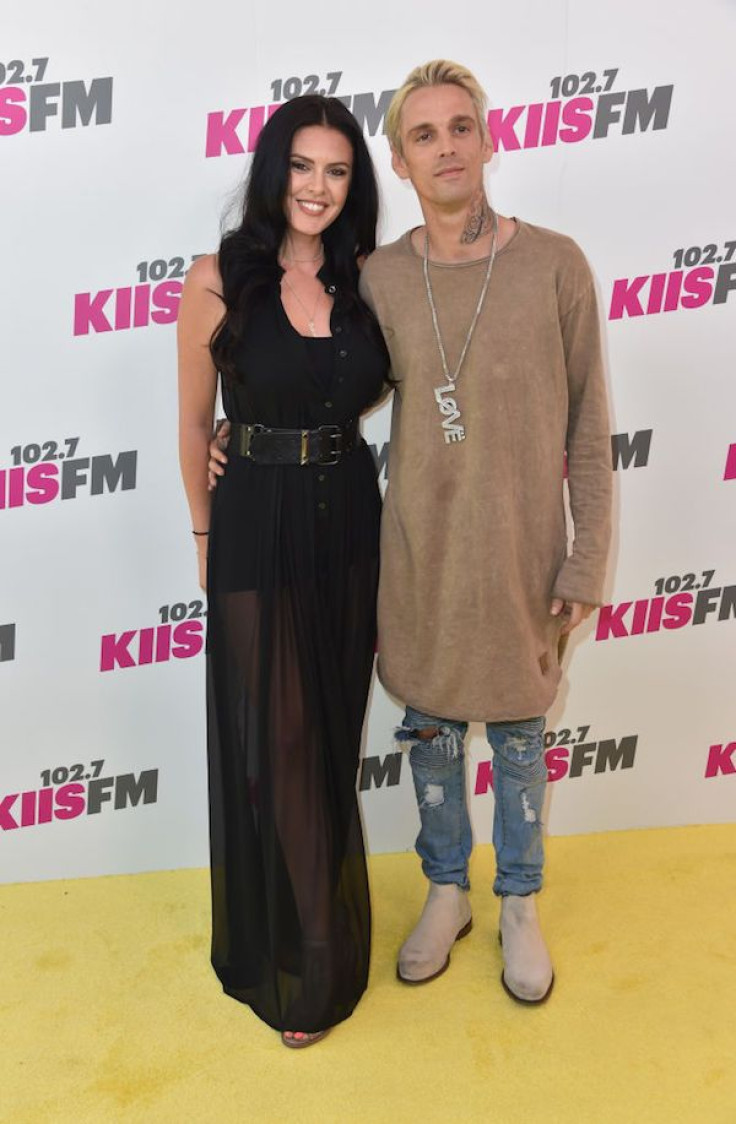 Aaron Carter and Madison Parker have called it quits after months of dating. The announcement of their breakup comes after the troubled singer came out as bisexual in a public letter to his fans.
A source close to the two confirmed to ET Online that they actually split last week, but did not disclose the matter until this weekend. The same source revealed that there was no hard feelings between the former couple since "the split was very amicable."
The primary reason why they broke up was not divulged, but the source stated that Carter will continue to focus on himself for the time being. The 29-year-old will allot time to uncover his truth, improve his health and work on his music.
READ: Aaron Carter reveals bisexuality on Twitter
The breakup was also confirmed by Carter's rep, who said in a statement: "Aaron and Madison love each other and respect one another dearly. It was a mutual decision and Aaron's personal statement released speaks for itself. Now back to the music."
The split comes just hours after Carter outed his sexual orientation to his fans via Twitter, as per Us Weekly. In a heartfelt letter, he wrote: "There's something I'd like to say that I feel is important for myself and my identity that has been weighing on my chest for nearly half of my life."
Carter then revealed that he realized he was attracted to both sexes when he was just a young teen. "I grew up in this entertainment industry at a very young age and when I was around 13 years old I started to find boys and girls attractive," he said.
READ: Aaron Cater's family worry about troubled singer
The "I Want Candy" singer even revealed that he previously shared a relationship with a male childhood friend. "There were years that went by that I thought about, but it wasn't until I was 17 years old, after a few relationships with girls, I had an experience with a male that I had an attraction to who I also worked with and grew up with," he stated.
The split between Carter and Parker also comes after both got arrested in Georgia last month. Nick Carter's brother was charged with DUI and marijuana possession, while his then-girlfriend was charged with drug use and obstruction of justice, People has learned.
Carter started dating Parker late last year. In June, they disclosed to the media their plans of settling down, with Carter saying, "I wanna be married. I wanna be engaged to my beautiful girlfriend, Madison. I wanna be a good father, a good role model, a strong role model."
© Copyright IBTimes 2023. All rights reserved.