Aaron Carter Memoir Says He Lost Virginity To Hilary Duff At 13
An upcoming memoir of Aaron Carter claims the late pop star lost his virginity to Hilary Duff on the former Disney star's 13th birthday.
Before his death Saturday, the singer worked on the memoir, titled "Aaron Carter: An Incomplete Story of an Incomplete Life," over a three-year period with author Andy Symonds.
"Hilary and I lost our virginity to each other at a hotel... in LA. I think it was her birthday, maybe her 13th, but I don't remember. Her friends walked in, and we just yelled at them to get out," Carter said in the unfinished autobiography, reported the New York Post, which obtained a copy of the book.
Meanwhile, Duff slammed the publishers of the book, Ballast Books, saying the tell-all was "unverified" and a "heartless money-grab."
"It's really sad that within a week of Aaron's death, there's a publisher that seems to be recklessly pushing a book out to capitalize on this tragedy without taking appropriate time or care to fact-check the validity of his work," the "Lizzie McGuire" star said Thursday.
"To water down Aaron's life story to what seems to be unverified click-bait for profit is disgusting. In no way do I condone shedding any light on what is so obviously an uninformed, heartless, money grab," the 35-year-old added.
Carter had previously revealed he started dating Duff on his 13th birthday.
"We kissed, and we hugged, and we'd hold hands, and go to the movies," he said in a 2006 interview. "I was actually dating her for like a year and a half. Then I just got a little bored, so I went and I started getting to know Lindsay (Lohan)."
He continued, "And then I didn't want to do that anymore, so I got back with Hilary. And then I ended up cheating on Hilary with her best friend."
Duff and Lohan paid tribute to Carter when news of his death was reported Saturday.
"So many (memories) from when I was so young, just that era of my life ... and my prayers go out to his family and may he rest in peace and God bless," Lohan said Monday.
Duff took to her Instagram page and reminisced on her romance with the "I Want Candy" singer.
"You had a charm that was absolutely effervescent," she wrote. "Boy, did my teenage self love you deeply."
The memoir will be published on Nov. 15.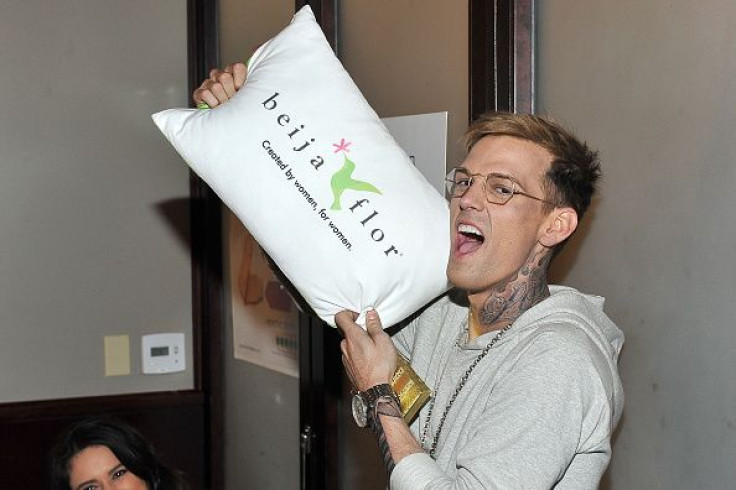 © Copyright IBTimes 2023. All rights reserved.
FOLLOW MORE IBT NEWS ON THE BELOW CHANNELS