Ad Block Download Popularity Explodes Internationally, Up 69% Since Same Time In 2013 - Report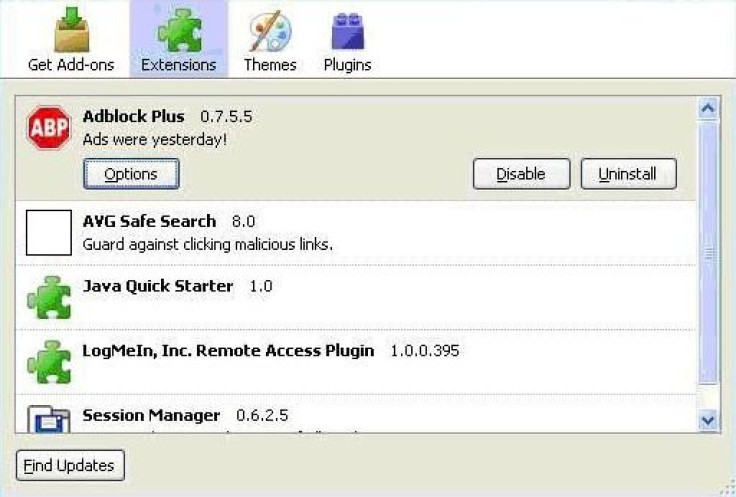 Nearly 150 million Internet users browse the Web using some kind of ad block software, a growth of 70 percent in the last year, a report said. The statistics indicate more young people than ever are using ad blocking software which, while allowing users to browse the Web without too much distraction, creates complicated questions for the future of a media system built almost entirely on advertising revenue.
The numbers are included in a report from Adobe and Page Fair, a Web company that helps websites examine whether revenue is lost to ad blockers. The most popular services are "Adblock" and "Adblock Plus," free browser plug-ins that automatically block advertisements on nearly every website and impact almost every ad format. Multiple parties are also working to bring ad blocking to mobile devices, the report said, which could lead to more bandwidth and longer battery life.
There are 144 million monthly active ad block users around the world, a number that has jumped by 69 percent and makes up 5 percent of all Internet users. Google Chrome alone had 86 million monthly active users from the second quarter of 2013 to the second quarter of 2014, the report said. Men are 48 percent more likely to use ad block software, with respondents from both genders saying they would tolerate ads that are less intrusive than the current variety.
"We did a report last year, around the same time, and we had anticipated growth of about 43 percent," PageFair's Sean Blanchfield told the Guardian. "What really surprised us was that the actual growth was significantly higher."
But the bad news doesn't stop there for advertisers. Most ad blockers are young people who have come of age with the Web and have no difficulty installing a simple plug-in extension. Teenagers already make up a sizable number of ad blockers, with the number only expected to rise because of word-of-mouth, the primary cause of ad block's rapid growth.
"The majority of ad block users do not object to advertising in principle," the report explains. "They are acting out against a number of ad formats that make it harder for them to access content. Many ad block users also cite practical or privacy reasons for adopting ad block."
Till Faida, co-founder of Adblock Plus, wrote in an editorial for the Guardian last year his software is not meant to eliminate online advertising, just make it less obtrusive. He cited research indicating audiences aren't annoyed by advertising methods used in more established media, although they seem to have a unique disdain for blinking pop-ups, autoplay videos and blinking banners.
A growing number of sites have written pleas to users found to be visiting with ad block software. Fark.com, for instance, is a hugely popular community news website that asks ad block users to "whitelist" Fark, thereby allowing software to permit ads from Fark alone.
"The majority of Fark's revenue comes from showing ads to our users," an explanation states. "It pays for bandwidth, servers, bug fixing, and new development. … We wish we could run Fark with no ads at all, but ads pay our bills. Bottom line: Without ads, we couldn't exist."
Other sites have abandoned advertising altogether in favor of seeking donations. Local media outlets have struggled to find advertising revenue and, in many cases, have had no other choice but to ask visitors to donate to keep up with the news cycle.
Page Fair's Blanchfield also said 80 percent of users are "completely unwilling" to surrender the ability to block ads while a smaller percentage is "somewhat" open to the idea.
"The thing about advertising is that the end user isn't part of that contract; the contract is between the publisher and the advertiser," he said. "And the end user who installs Adblock really isn't mindful of the fact that they're impacting the revenue of the publisher."
FOLLOW MORE IBT NEWS ON THE BELOW CHANNELS