'The Affair' Season 2 Spoilers: Showtime Releases Premiere Early, 4 Things That Happened In Episode 1 [VIDEO]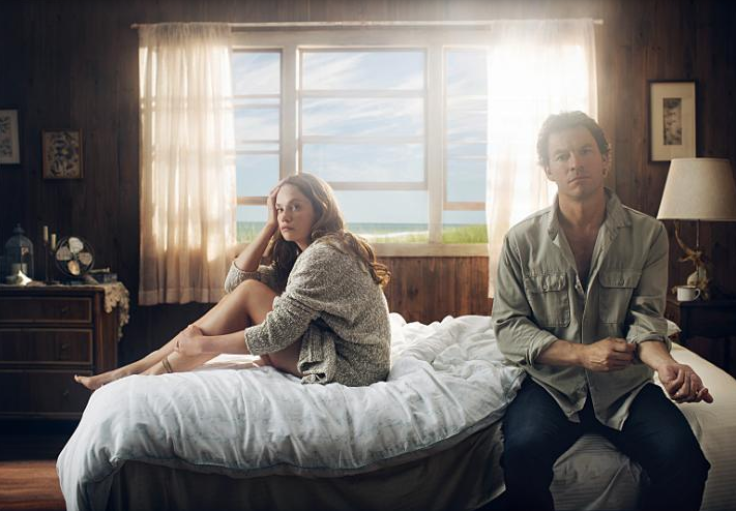 It's been nine months since "The Affair's" shocking Season 1 finale, and apparently Showtime didn't want fans to suffer through another nine days until the new season's Oct. 4 premiere. On Friday, without warning, the network released the full Season 2 premiere online.
For those who need a little refresher: the first season ended with Noah Solloway (Dominic West) getting arrested for the murder of Scotty Lockhart (Colin Donnell). It was also revealed that Noah had finally written a hit novel, and was living a pretty luxurious life with Alison Lockhart (Ruth Wilson).
Season 2 will continue to unravel the mysterious death of Scotty, as well as introduce Helen Solloway (Maura Tierney) and Cole Lockhart's (Joshua Jackson) narratives. Last season strictly focused on Alison and Noah's perspectives. Check out four shocking revelations in the Season 2 premiere of "The Affair."
1. Helen Is Sleeping With Noah's Best Friend Max
During Helen's narrative, it's revealed that she's coping with the divorce from Noah by sleeping with his best friend Max (Josh Stamberg). Stamberg's character had a small role last season, but it seems like he might get more screen time on Season 2 as Helen's lover. So far, Noah doesn't know his friend is sleeping with his soon-to-be ex-wife.
2. Helen's Mom Still Hates Noah
When Noah returns to get some of his belongings from the house he once shared with Helen, Margaret (Kathleen Chalfant) tells him she sent the children away because she didn't think it was necessary for them to see their father packing up his stuff. It seems like Margaret purposefully tries to push Noah's buttons causing him to lash out and threaten to kill her. Right as Noah is telling Margaret he will shove her down the stairs and tell everyone it's an accident, his son walks out the bedroom.
3. Noah Is Still Keeping Secrets
During Noah's accounts of his divorce mediation with Helen, he hides the fact that he's living in a guest house with Alison. However, during Helen's accounts of things she point blank asks him if the two are living together and he tells her "No." It's later revealed in the episode that Alison and Noah are definitely still together and playing house.
4. The Narratives Tell Completely Different Stories Of What Happened
The premiere episode only features Noah and Helen's perspectives, but it's clear someone isn't telling the truth. In Helen's account of things Noah is dark and mean and easily loses his temper during their mediation. However, in Noah's narrative he's definitely on edge about something but a lot nicer to his wife while they try and work through their divorce.
Check out the video below to watch the Season 2 premiere of "The Affair."
© Copyright IBTimes 2023. All rights reserved.