'The Affair' Star Maura Tierney Joins Steve Carell In New Amazon Drama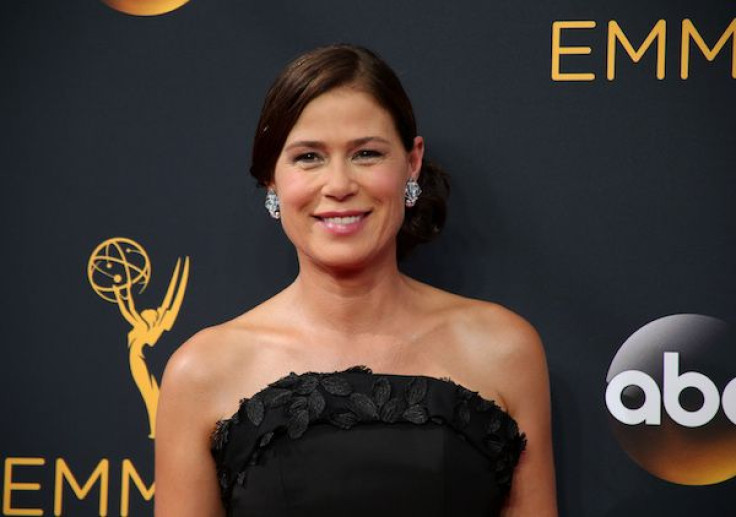 "The Affair" star Maura Tierney has a new movie. The Golden Globe-winning actress has been cast for a new drama film by Amazon Studios.
Tierney will be joining famous funnyman Steve Carell, "Interstellar" actor Timothée Chalamet and "The Wire" alum Amy Ryan, as first reported by Deadline. This is actually a reunion project for Carell and Ryan who both starred on NBC's "The Office."
The new project, entitled "Beautiful Boy," will chronicle the true to life story of journalist and New York Times best-selling author David Sheff and his son Nic. It will be based on David's memoir "Beautiful Boy: A Father's Journey Through His Son's Addiction" and will mostly focus on how Nic became addicted to meth and how he recovered from it, as per Comingsoon.net.
READ: "The Affair" star Julia Goldani Telles shares throwback pic of cast
Carell will play David, while Chalamet will portray the troubled teen. Tierney will give life to David's second wife Karen Barbour, who was very supportive of the journalist's efforts to guide Nic to sobriety. Ryan will play David's ex-wife Vicki.
Taking the helm in this project is "Belgica" director Felix Van Groeningen, who also wrote the script with the help of Luke Davies. Producing the movie are Jeremy Kleiner and Dede Gardner, who are from Brad Pitt's Plan B Entertainment.
This is Tierney's big screen comeback since she's been preoccupied with Showtime's "The Affair" for four years now. The series is slated to return later this year for its fourth season after wrapping up its third run in late January, according to Den of Geek.
"The Affair" is a show about the drawbacks of an affair that destroyed two marriages. For its first and second season, the show won three Golden Globes, including Best Drama Series in 2015. Aside from Tierney, it also stars Dominic West, Ruth Wilson, Julia Goldani Telles, Joshua Jackson, Josh Stamberg and many more.
© Copyright IBTimes 2023. All rights reserved.