African American Museum Founder Dead In Trunk, Reward For Sadie Roberts-Joseph Murder Info
The mayor of Baton Rouge, Louisiana is offering a reward of up to $5,000 for information that leads to the arrest and indictment of the person or persons who murdered Sadie Roberts-Joseph, the curator and founder of The Odell S. Williams Now And Then African-American History Museum.
The body of Roberts-Joseph, 75, was found stuffed into the trunk of a car on July 12. The car was found abandoned three miles from Roberts-Joseph's home in Baton Rouge.
The Baton Rouge Police Department (BRPD) hasn't confirmed Roberts-Joseph was murdered, however. They also haven't revealed what led to her body being discovered.
"Our detectives are working diligently to bring the person or persons responsible for this heinous act to justice," said BRPD in a statement.
BRPD also mourned Roberts-Joseph in a Facebook post, calling her "a treasure to our community."
No suspect or suspects have been named. An autopsy will be performed on Roberts-Joseph's body to determine the cause of death.
On the other hand, Baton Rouge Mayor-President Sharon Weston Broome (a good friend of Roberts-Joseph) and Rep. C. Denise Marcelle (D-LA) both affirm Roberts-Joseph was murdered.
On Instagram, Mayor Broome asked anyone that had any information that may assist in solving this horrific crime to call Crime Stoppers.
"As an extra incentive, cash rewards are paid up to $5,000 for information which leads to the arrest and indictment of a person (s) that committed a felony crime. There are No Names, No ID, and No Court when you contact Crime Stoppers. But you must contact Crime Stoppers to become eligible for the cash reward and to remain anonymous," said the Mayor's post.
Founded by Roberts-Joseph in 2001, the museum (also known as the Baton Rouge African-American Museum) remains the only museum dedicated to African and African-American history in the capital city of Louisiana. The museum also celebrates the Juneteenth commemorating the end of slavery, Black History Month, and American history.
Roberts-Joseph has maintained the museum on her own since its founding. The museum receives no federal or local funding.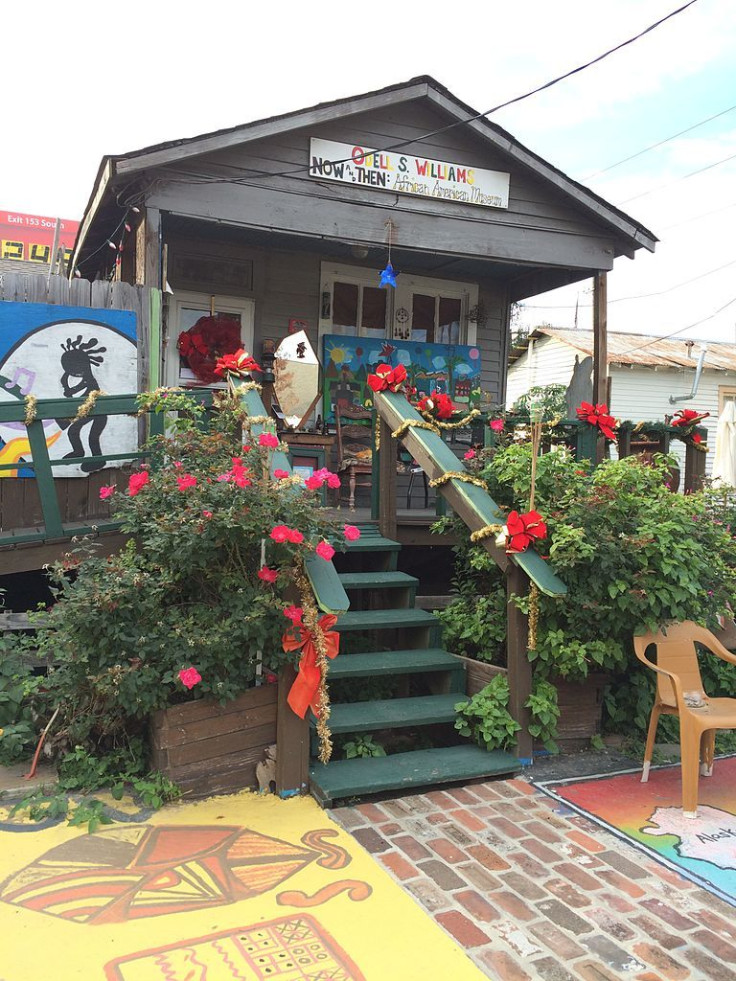 "In the midst of managing a major weather event in our parish, I was hit with some devastating news -- the murder of a dear friend and a mother of the community - Sadie Roberts Joseph," wrote Broome on Instagram.
"I've deliberately waited to comment because of the level of love and respect I had for Sadie; and because it was such shocking news. She loved this city and its people. Her commitment to the cultural and educational fabric of our community is beyond description. The development of The Odell S. Williams African American Museum is a testament of her visionary and pioneering leadership."
In a Facebook post, Marcelle said Roberts-Joseph had raised awareness of African American history and the civil rights movement.
"My heart is empty … as I learned last night that Ms. Sadie Roberts Joseph was found murdered!" wrote Marcelle.
"This woman was amazing and loved her history. She never bothered anyone."
The branch of the National Association for the Advancement of Colored People (NAACP) in Baton Rouge called Roberts-Joseph a "Cultural Legend."
"From reviving Juneteenth, to the Culture preserved at Her Museum, she was a trendsetter and icon in this City," said the NAACP.
© Copyright IBTimes 2023. All rights reserved.