An AI-powered Assistant Automated More Than 50% Of Incoming Calls For BNP Paribas Cardif In Russia Insurer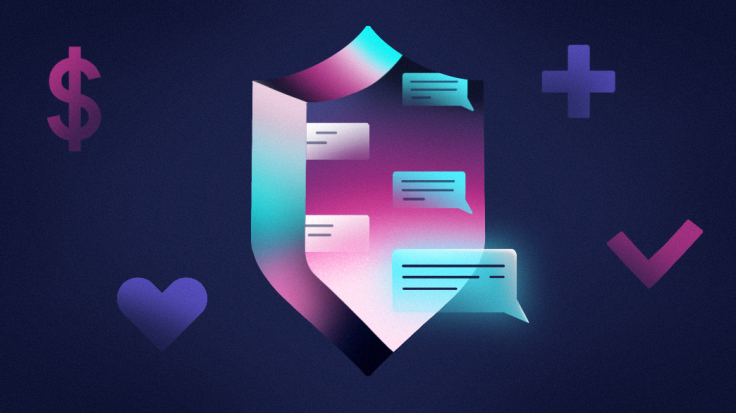 The Russian office of insurance company BNP Paribas Cardif uses an AI agent to power smart automation of inbound calls so that BNP Paribas Cardif representatives have more time to deal with complex calls and the first level of reply is available 24/7 for customers.
BNP Paribas Cardif in Russia's call center used to work 14 hours a day. Half the time was spent by agents to answer common questions like 'where can I find your office?' or 'how do I get a payout?'. To help their customers solve these knotty problems faster and to reduce the burden on call center agents, the company decided to implement a virtual assistant. BNP Paribas Cardif in Russia and Just AI reveal the details of this use case.
Challenges
Insurer BNP Paribas Cardif is the world leader in bancassurance partnerships (source: Finaccord-2018) and creditor insurance (source: Finaccord 2020) operating in 33 countries. Every day the company's hotline receives a significant number of requests. The logic goes, a human being should handle these queries to subtly catch emotions and choose the right words in challenging situations.
For instance, among many customers, one may call at the moment of an insured event, because they don't know what to do. In such cases, the company puts empathy first, it always applies to the customer service for an insurer. However, in most cases, people contact the insurer when they have already figured things out. But even at these moments, BNP Paribas Cardif representatives should be polite and considerate to the fullest. It was the prevalence of common requests that made the company turn its attention early enough to the prospects of automation using conversational AI.
After a selection process, Just AI was drafted, BNP Paribas Cardif team chose the path of a well-timed digitalization after having realized that without bots and robotic services there is simply no further development in customer service.
Embedding
At the project launch, BNP Paribas Cardif in Russia has analyzed dialogues with their customers to compile the 50 most popular topics of conversation. Then, for each of them 15-20 key phrases, the assistant's replies with different wording, and a few throw-away lines were generated. 'We taught the callbot to answer common questions about the company, insurance payouts, working hours, and website navigation.' – says Alex Lartey, Chief Business Development Officer at Just AI. After talking to the customer, the bot sends key takeaways via email or SMS, while in complicated cases it transfers the call to a human specialist.
For a month and a half, Russia-based BNP Paribas Cardif pondered over the assistant's character – should it be an animated character, like a cartoon, or simply a drawn one? Or maybe they should take a voice and a picture of a real employee? Eventually, it was decided that it will be a robot named in tune with the company's name – Cardi.
'The main idea was for the robot to reflect our values - transparent and understandable insurance as our mission is to make insurance more accessible. We would like the customer to perceive us as a person they can trust, so it was important for us to build a friendly character into the Cardi robot.' – explains Anna Okun, head of communications at BNP Paribas Cardif in Russia. The character of the callbot reflects the company's philosophy. Cardi is a polite, even-tempered, and fair-minded assistant who communicates in a friendly way, but with no familiarity, just like a regular employee of an insurance company.
Results
Robot Cardi covers the first level of customer support, taking 100% of the incoming calls the company receives. The assistant automates more than 50% of them: one agent spends an average of 2-3 seconds to take a call, and 15-20 seconds to fill in the necessary fields after the conversation with the client.
BNP Paribas Cardif in Russia uses the FCR (First Call Resolution, the % of problems solved at the first call) metric to estimate the robot's efficiency. If the client does not call back within 24 hours of talking to Cardi, it means that the robot has answered all their questions exhaustively, and the conversation may be considered successful. As a result of the automation, the call center workers can now focus on higher-value tasks while some specialists have received additional training and were transferred to other departments.
The company expects that soon the robot will be able to adjust to the speed of the clients' speech and answer them faster or slower, put more emotions into speech, and even calm the customers down if needed.
According to the company representatives, BNP Paribas Cardif in Russia is planning to achieve complete personalization and enable customers to contact the hotline, authenticate with the robot, and submit the necessary application without any assistance from human agents.
'Thanks to the test&learn approach of Cardif Lab's BNP Paribas Cardif (accelerator of innovation) and its European innovation factory, as well as quick iterations on the bot capabilities and implementation patterns, we were able to confirm that this solution could have a global impact on the BNP Paribas Cardif business. As known, it can be risky and expensive to roll out innovation all over the world on a fully scaled enterprise solution architecture pattern. Therefore being able to iron out all of the issues in a small MVP model and setup can be much more cost-effective, and BNP Paribas Cardif can focus on the most important customer and partner value delivery for our innovations. When we felt that the solution, team, and use cases were mature enough, we chose to slowly expand the scope and make this innovation available to all of our global businesses.' – Goh Hirose, Acceleration Leader & Startup Investment/Relations Manager at BNP Paribas Cardif shares their plans.
This case is just another proof of how the use of Conversational AI enables businesses to create reliable customer care channels. With 24/7 availability, conversational agents help companies streamline interaction with customers, foster trust, and provide more personalized experiences - even in human-centric industries like insurance. Thus, despite being in the emerging tech space, Conversational AI is about bridging the gap between businesses and customers while making services more people-sensitive.
FOR FREE to continue reading
✔️ Unlock the full content of International Business Times UK for free
offer available for a limited time only
✔️ Easily manage your Newsletters subscriptions and save your favourite articles
✔️ No payment method required
Already have an account? Log in